This recipe for crispy chicken in cornflakes breading is exactly what you need! The chicken stays juicy and tender inside while the crunchy cornflakes breading adds a satisfying texture on the outside.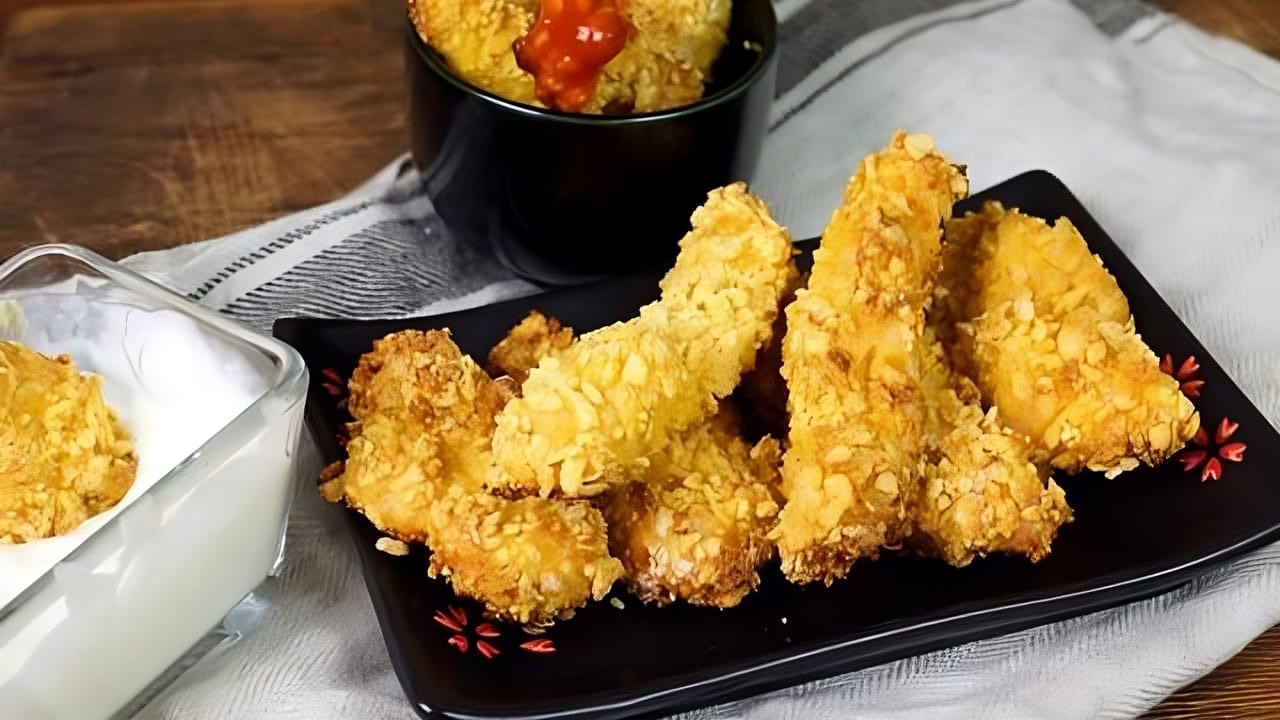 The recipe is easy to follow with simple ingredients like chicken fillets, eggs, cornflakes, flour, and spices. Serve it with a creamy garlic sauce or ketchup for a perfect meal. Follow the step-by-step instructions to get the crispiest chicken you've ever tasted!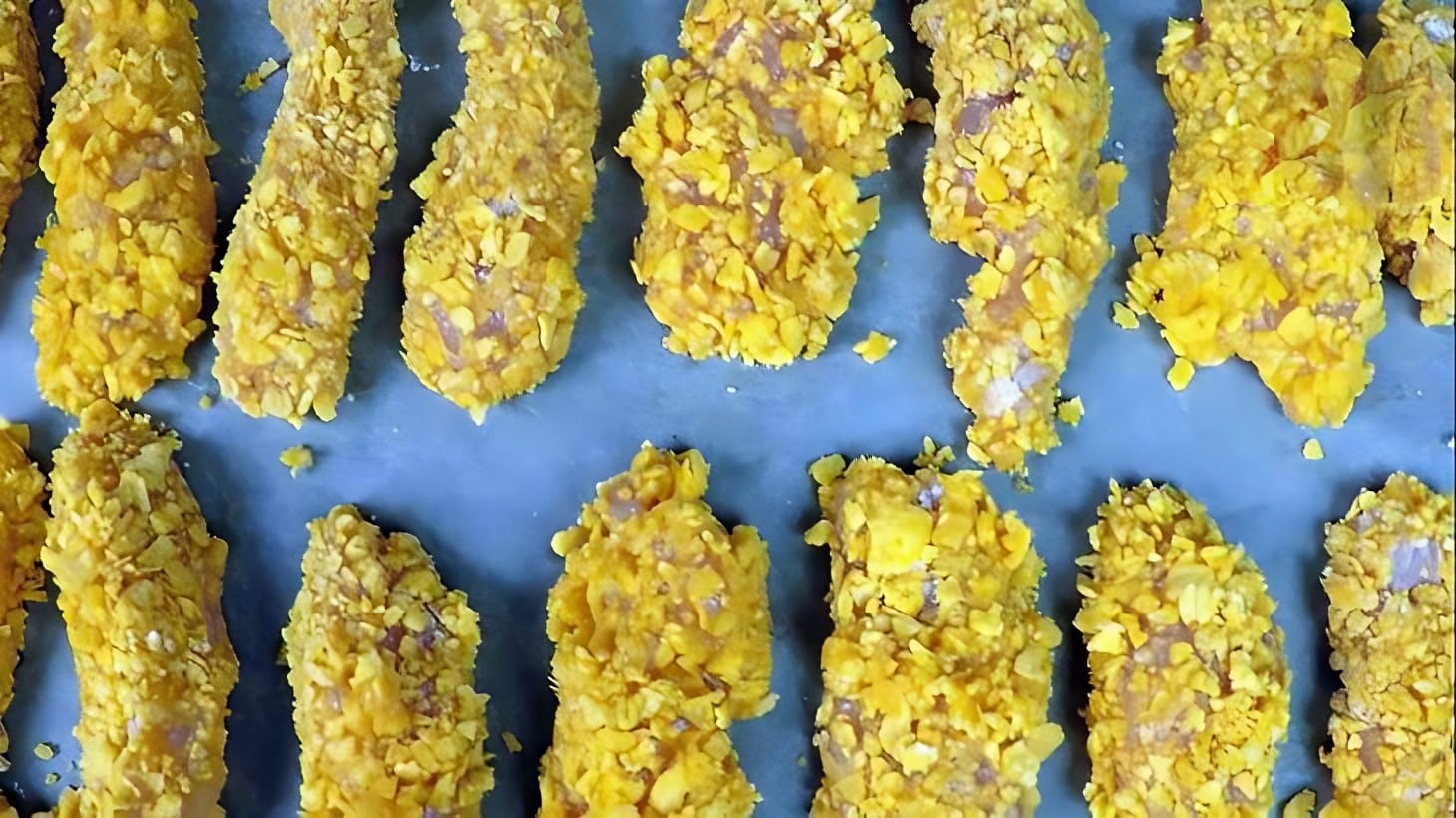 INGREDIENTS
Chicken fillet – 2 pieces
For breading:
Eggs – 2 pieces
Cornflakes
Wheat flour
Salt
Red sweet pepper – 1/2 tsp
Red hot pepper – 1/2 tsp
For sour cream sauce:
Sour cream – 3 tbsp
Garlic – 2 cloves
INSTRUCTIONS
Prepare all the ingredients.
Wash the chicken fillet, dry it with a paper towel.
Cut each fillet in half and slice it into strips.
Salt to taste, mix well.
Grind cornflakes in a blender, but not into flour.
Beat 2 eggs with salt.
Mix wheat flour with red hot and sweet pepper.
Cover a baking sheet with parchment paper.
Roll each piece of chicken fillet in flour, then in eggs, and in cornflakes.
Put the chicken on the parchment immediately.
Bake in a preheated oven at 375 degrees F until ready, approximately 30-35 minutes.
While the chicken is baking, prepare the sauce.
Mix sour cream with grated garlic.
Serve the chicken with the sauce or ketchup.
This chicken is crunchy on the outside and juicy on the inside, and it's not as unhealthy as fried chicken. Enjoy!