The combination of tender apple slices and a fluffy, buttery crust will leave you craving for more. This simple yet flavorful dessert is perfect for any occasion, whether it's a family gathering or a sweet treat for yourself. So, roll up your sleeves, follow the easy steps, and indulge in the magic of homemade Italian goodness!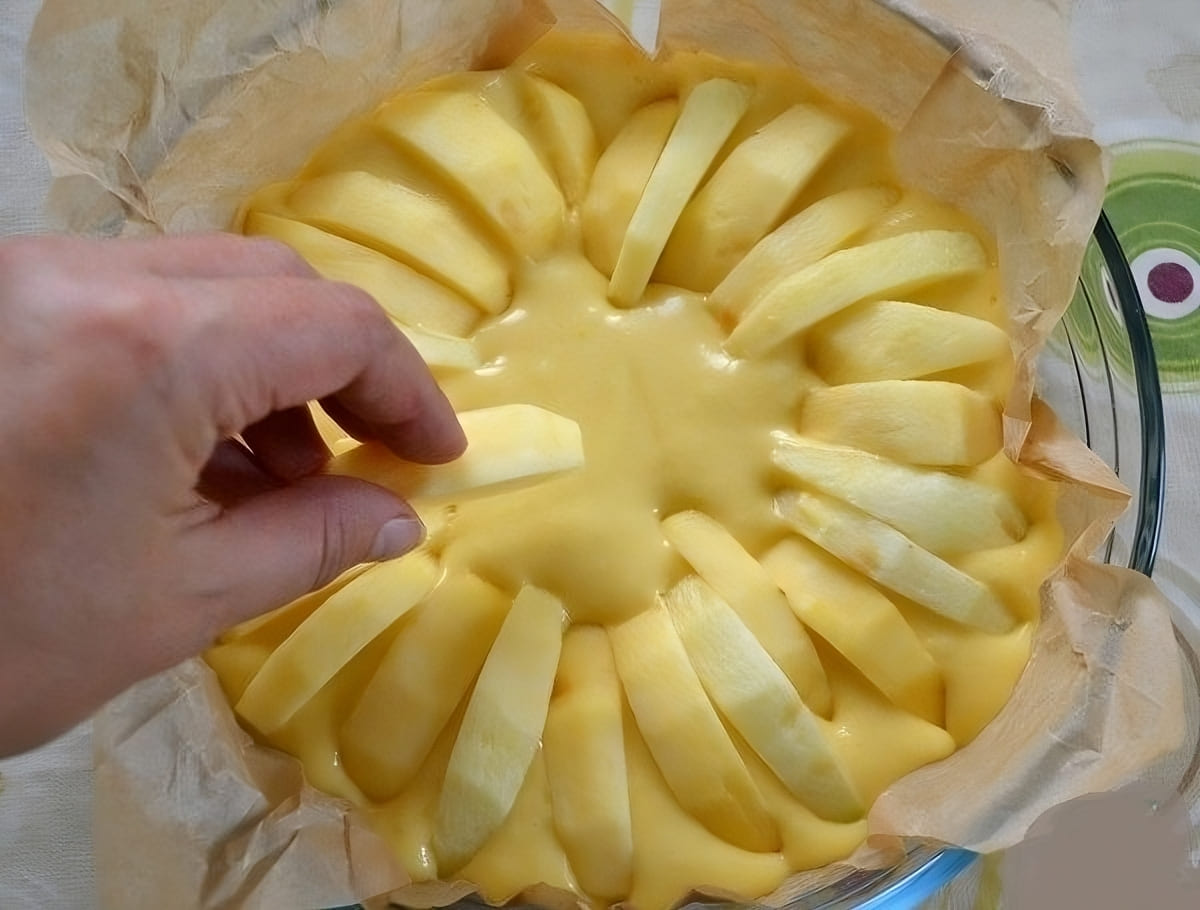 Ingredients:
All-purpose flour – 1 1/2 cups
Apples – 4 pcs
Egg yolks – 2 pcs
Sugar – 2/3 cup
Unsalted butter – 1/4 cup (1/2 stick)
Milk – 1/2 cup
Baking powder – 1 teaspoon
Salt – a pinch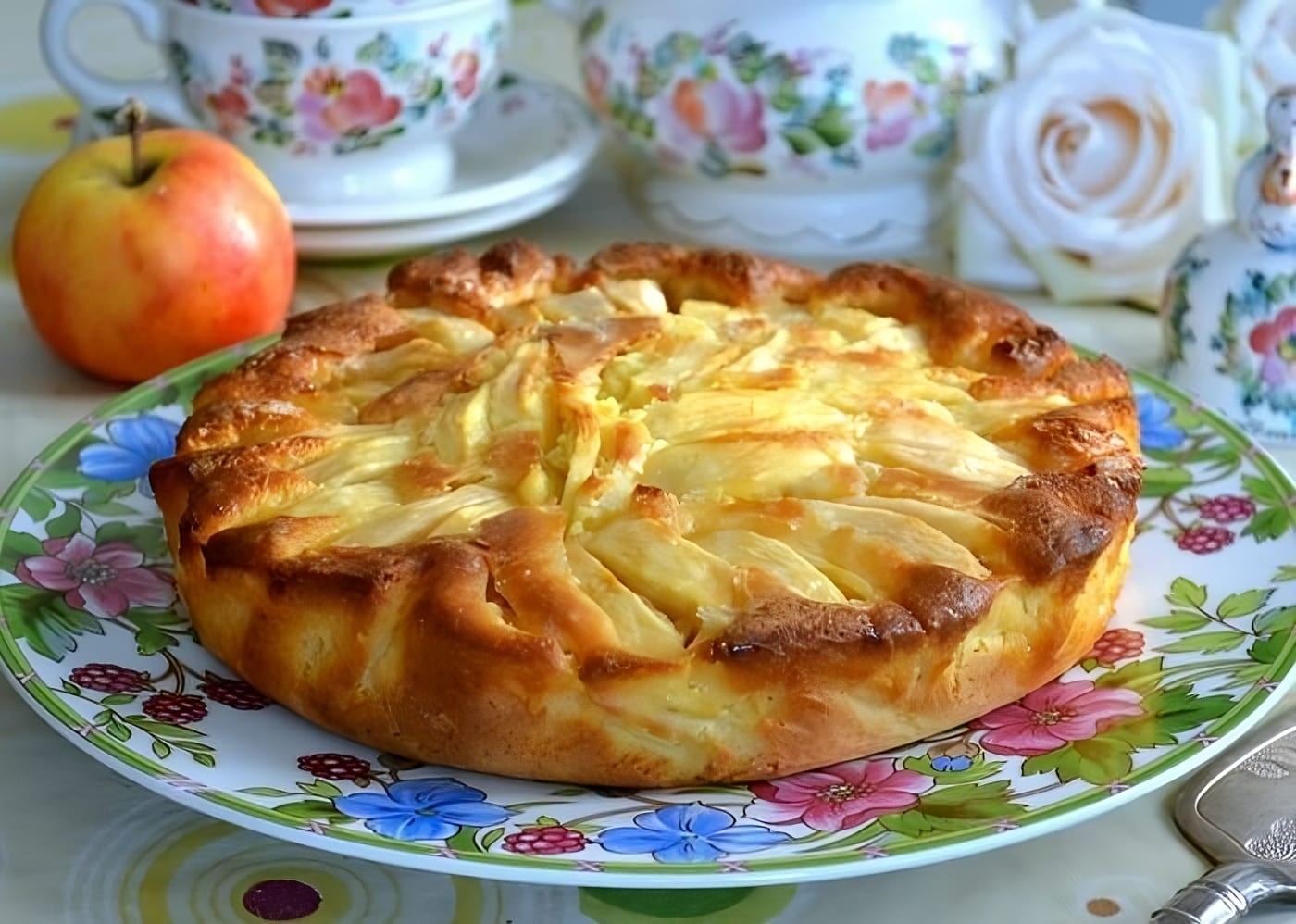 Instructions:
Whisk the egg yolks with sugar (set aside 3 tbsp of sugar) until the sugar dissolves, and the mixture becomes light and creamy.
Melt half of the butter in the microwave and add it to the egg mixture. Then, add milk and mix everything together.
Add a pinch of salt, sifted flour, and baking powder. Stir until the batter becomes smooth and uniform.
Line a baking dish with parchment paper and pour the batter into it.
Peel the apples and cut them into slices.
Arrange the apple slices on top of the batter in any pattern you like.
Drizzle the remaining melted butter (1/4 cup) over the pie and sprinkle with the reserved sugar.
Bake in a preheated oven at 180°C (356°F) for about 30-35 minutes.