This Lasagna Recipe is delicious and rich. This is made with alternate layers of pasta, cheeses, and ragu. This rich Italian food has captivated the hearts and taste buds of everyone in the world.
This Lasagna Recipe is like no other. We all know that this dish has hundreds of versions. Now is the right time to open our minds to different possibilities. Let us move out of our comfort zones by trying to do or make dishes that are more than ordinary. After all, we all deserve to enjoy the best. This pasta recipe will speak for itself.
People think that Lasagna is too complicated to make. It might look intimidating, but anyone can do it. All it takes is for you to be familiar with the ingredients and a little practice. Being optimistic will also help you to successfully make lasagna for yourself.
Still not convinced that you can easily make Lasagna? All you have to do is follow this step by step recipe.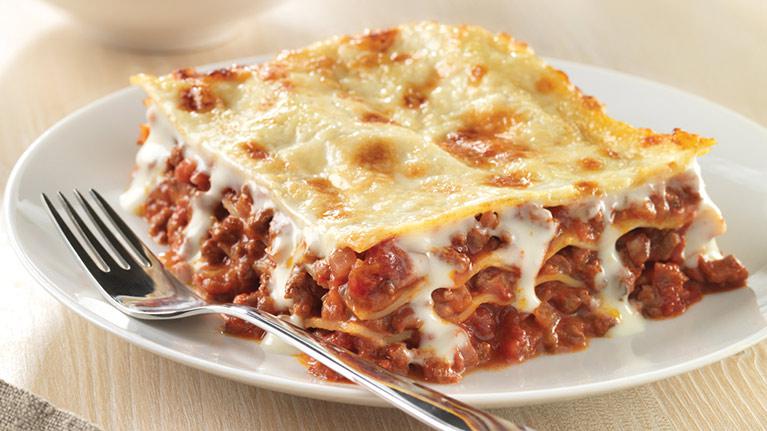 Ingredients
1 pound lean ground beef
1L spaghetti sauce
1kg cottage cheese
3 cups shredded mozzarella cheese
2 eggs
½ cup grated Parmesan cheese
2 teaspoons dried parsley
salt to taste
ground black pepper to taste
9 lasagna noodles
½ cup water
Instructions
In a large skillet over medium heat brown the ground beef. Drain the grease. Add spaghetti sauce and simmer for 5 minutes.
In a large bowl, mix together the cottage cheese, 2 cups of the mozzarella cheese, eggs, half of the grated Parmesan cheese, dried parsley, salt andground black pepper.
To assemble, in the bottom of a 9×13 inch baking dish evenly spread ¾ cup of the sauce mixture. Cover with 3 uncooked lasagna noodles, 1¾ cup of the cheese mixture, and ¼ cup sauce.
Repeat layers twice. Top with 3 noodles, remaining sauce, remaining mozzarella and Parmesan cheese. Add ½ cup water to the edges of the pan. Cover with aluminum foil.
Bake in a preheated 175 degrees C oven for 45 minutes. Uncover and bake an additional 10 minutes. Let stand 10 minutes before serving.