This salad is prepared very quickly and with simple ingredients.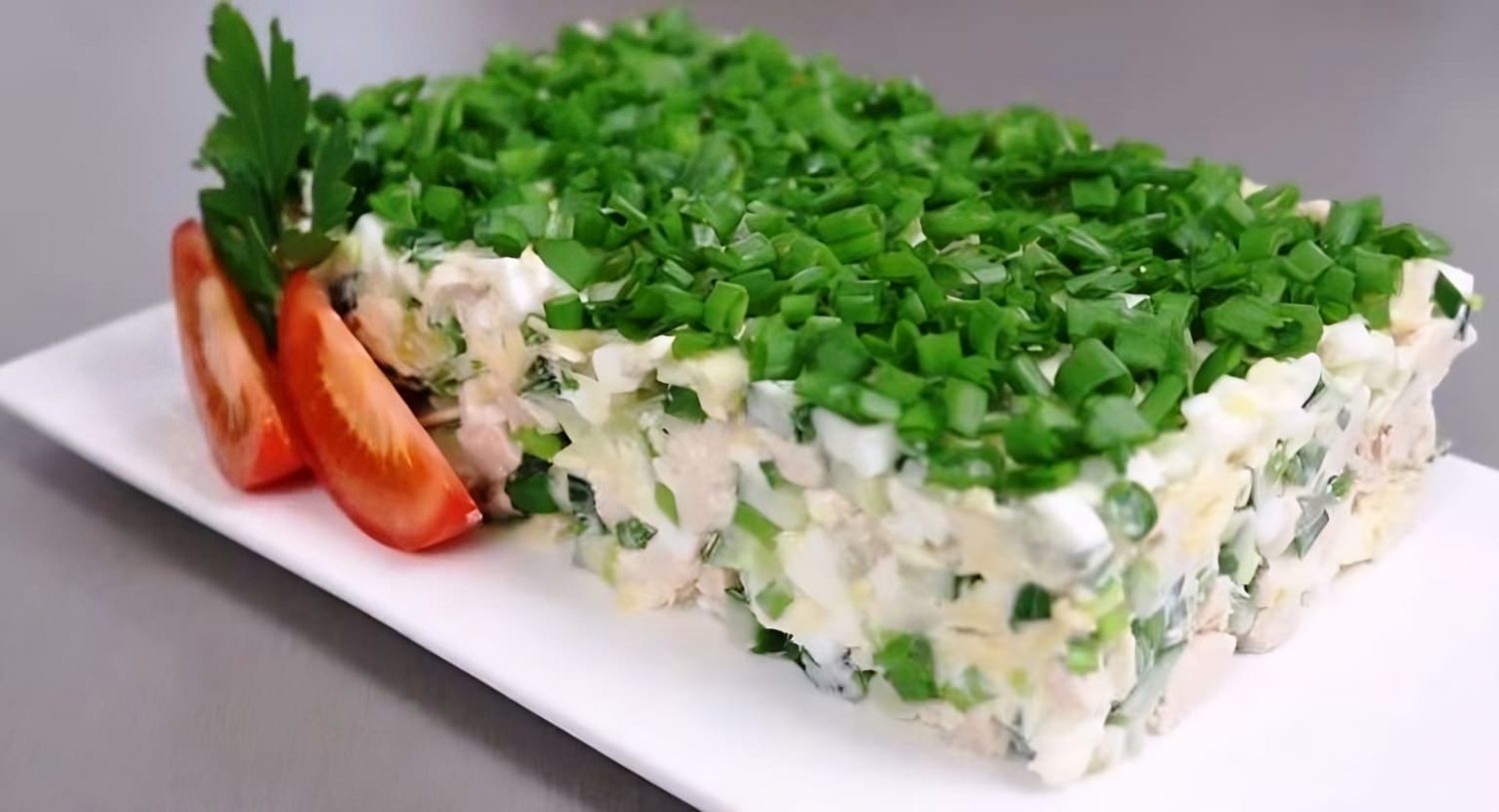 Ingredients:
1 chicken breast
4 eggs
1 fresh cucumber
3.5 ounces (100g) hard cheese
A bunch of green onions
Mayonnaise
Salt to taste
Instructions:
Boil the chicken breast in salted water. Also, boil the eggs.
Cut the chicken breast, cucumber, and eggs into small cubes.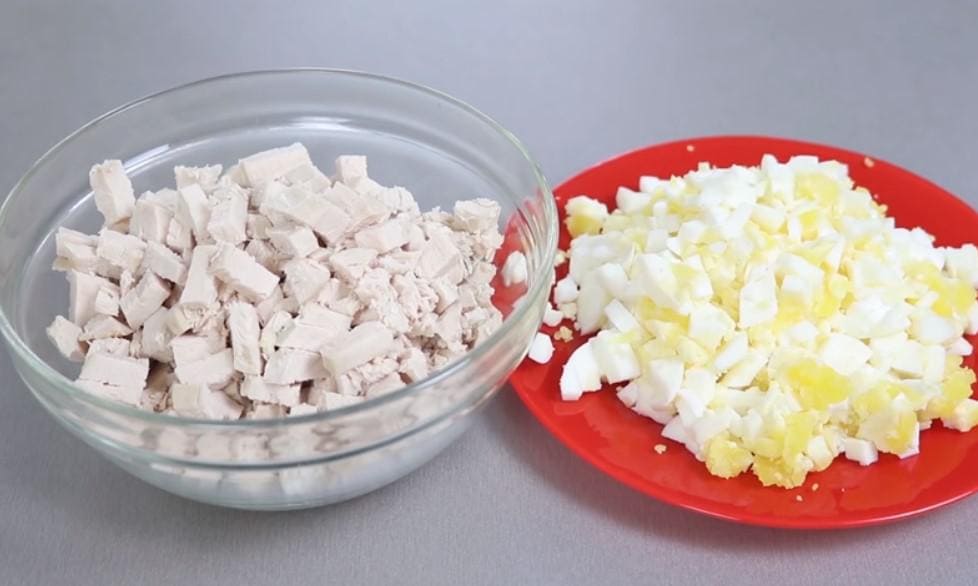 Grate the cheese coarsely.
Finely chop the green onions.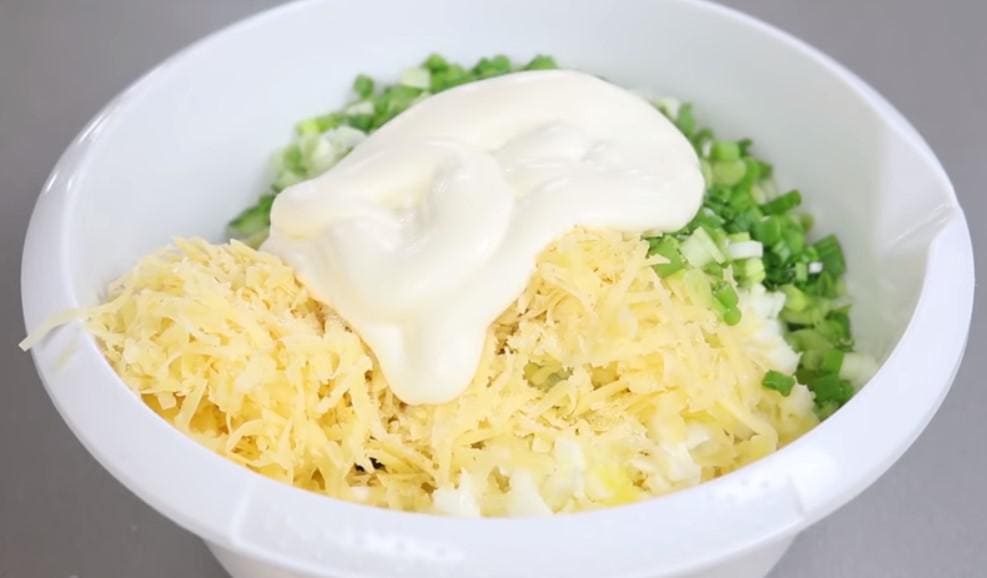 Mix all the ingredients together, add mayonnaise and salt, and mix well.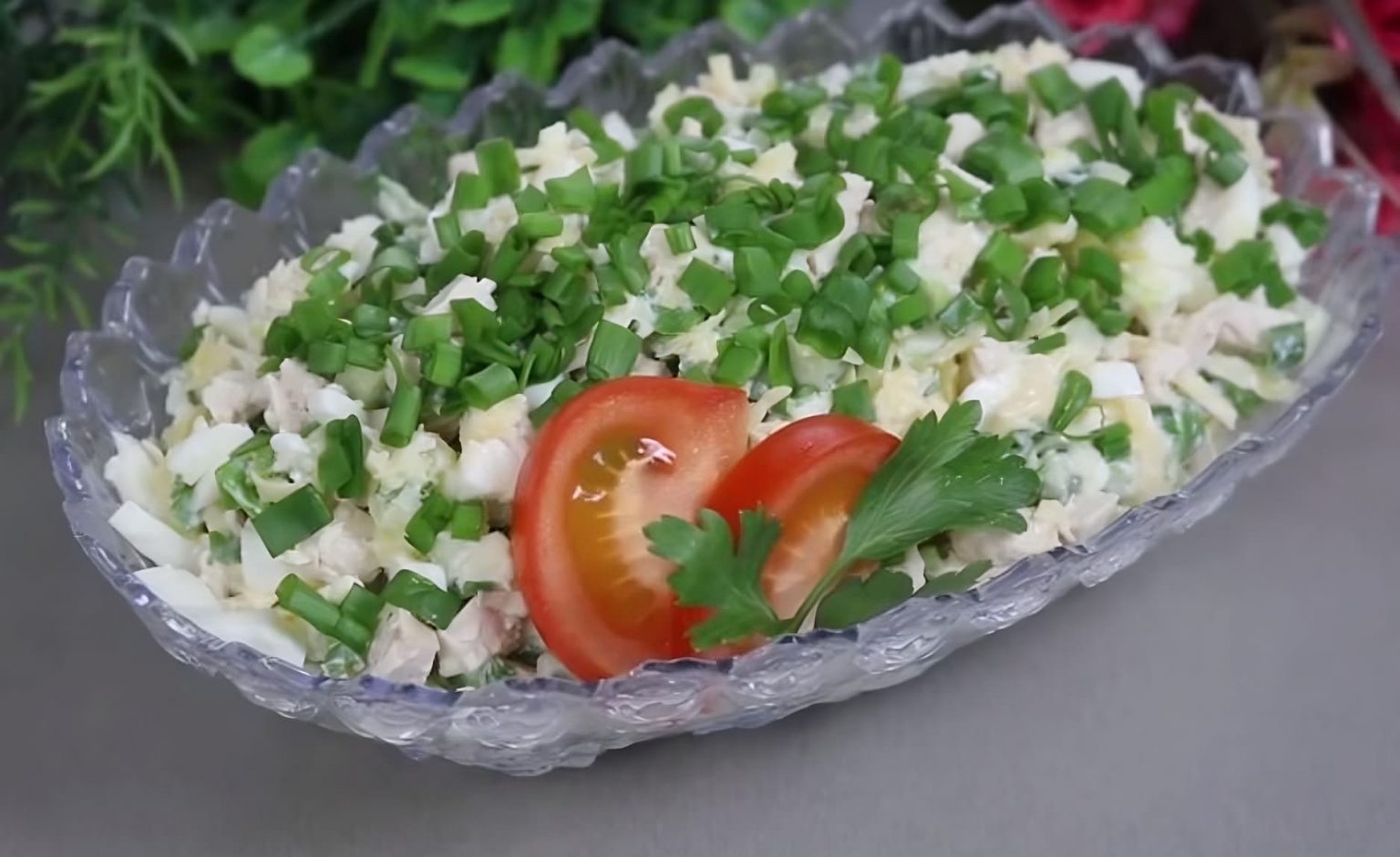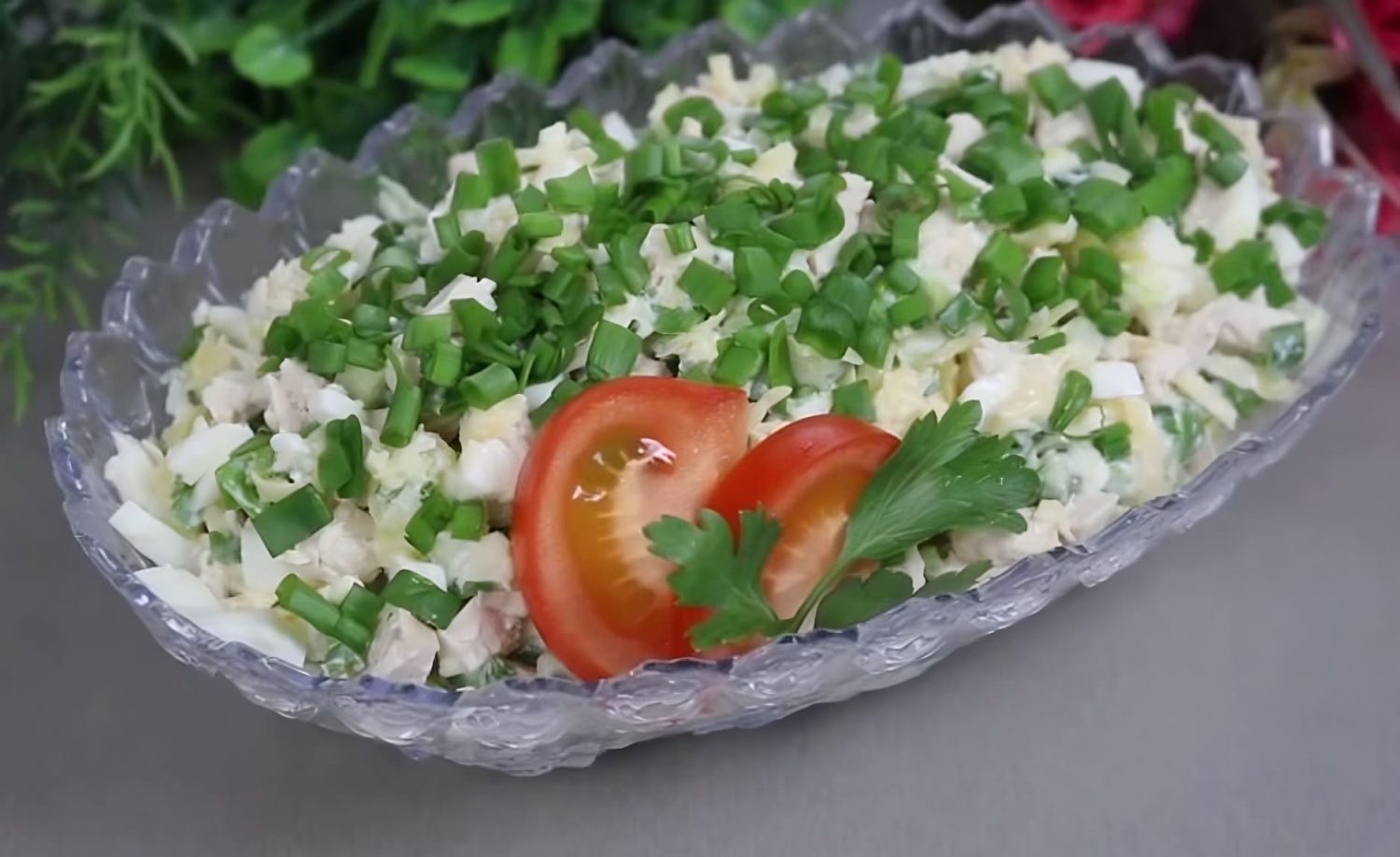 Enjoy your meal!
This salad is perfect for those times when you want to prepare a delicious and satisfying dish without spending too much time in the kitchen. It can be served as a side dish or a light lunch option. The combination of tender chicken, creamy eggs, crunchy cucumber, and flavorful cheese makes this salad a delightful treat for your taste buds.