Everyone knows how delicious and expensive those candies are. Raffaello is a brand of chocolates produced by an Italian company.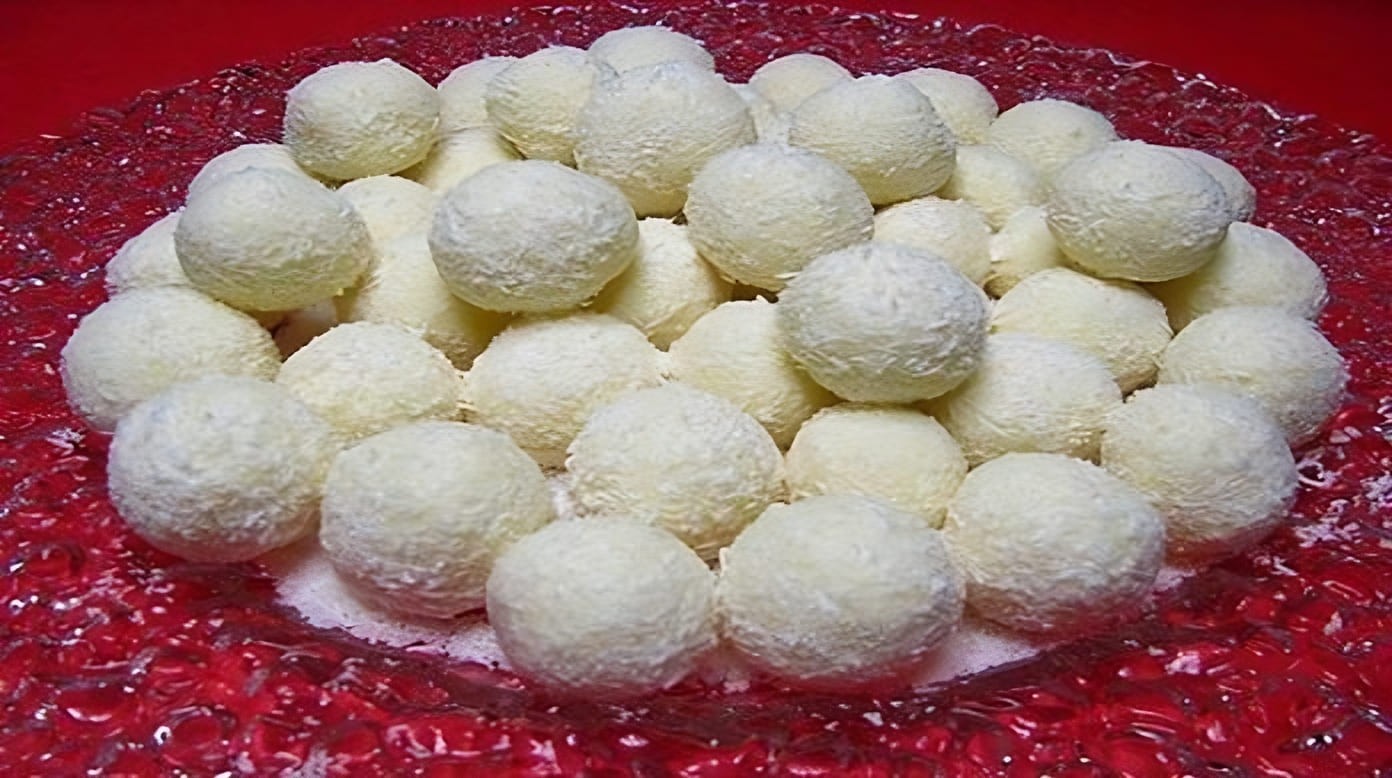 The candy consists of a spherical wafer filled with cream and almond, coated with coconut flakes.
These Raffaello candies don't require any baking or cooking. We're all eager to get started, so let's get to it: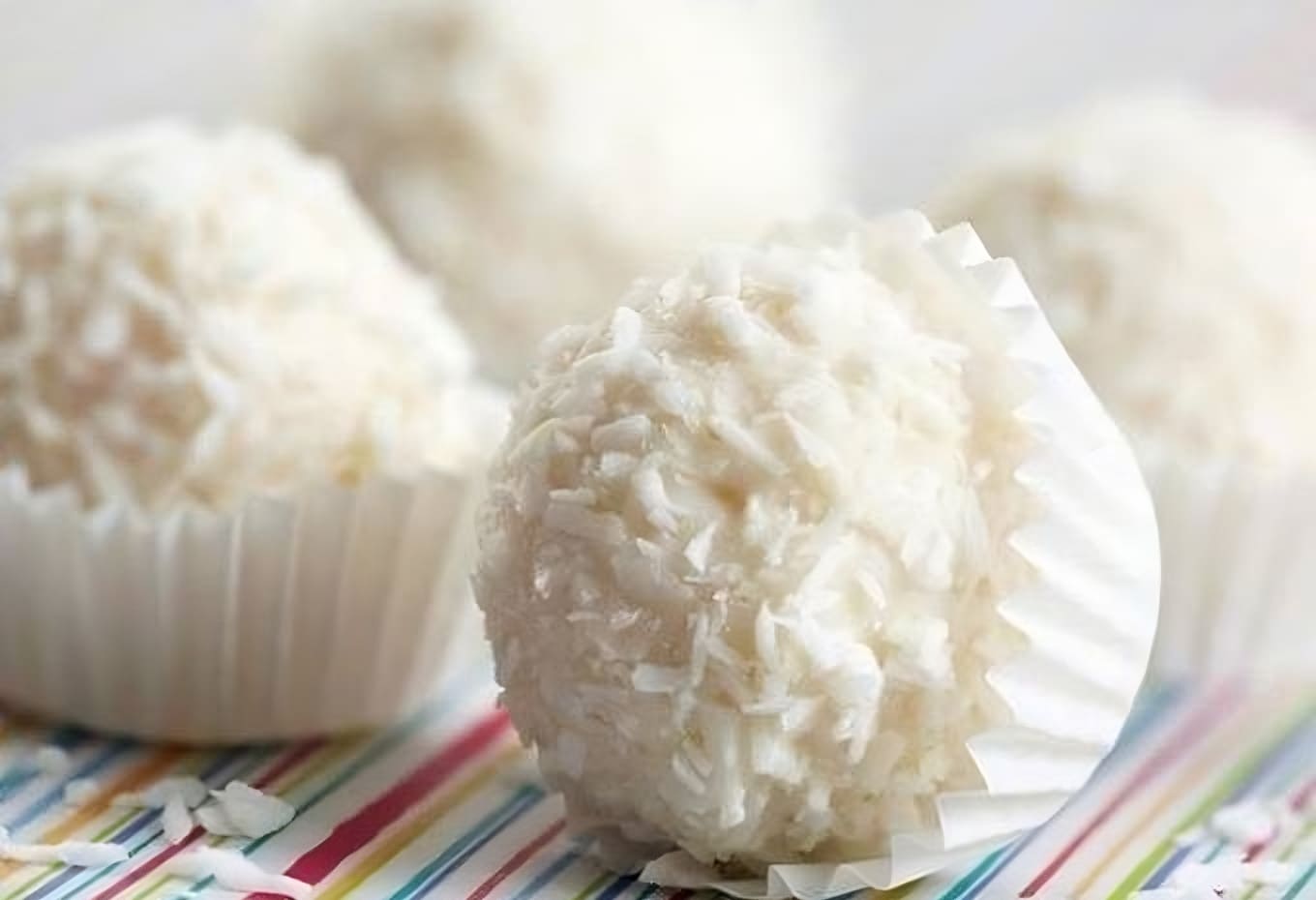 Ingredients:
Sweetened condensed milk – 1 can
Unsalted butter – 7/8 cup (200 grams)
Vanilla sugar to taste
Shredded coconut – 1 3/4 cups (200 grams)
Almonds – 2 1/2 ounces (70 grams)
Step-by-Step Recipe:
Combine the softened butter with the sweetened condensed milk, adding half of the shredded coconut and vanilla sugar.
Mix everything well, putting your heart into what you're preparing.
The result should be a thick cream. Place it in the refrigerator until the next day.
The next day, the cream will have thickened nicely, and we will proceed to make the candies – the most enjoyable part of the cooking process. Place an almond inside each candy.
Roll the finished candies in the remaining shredded coconut. Store them in the refrigerator.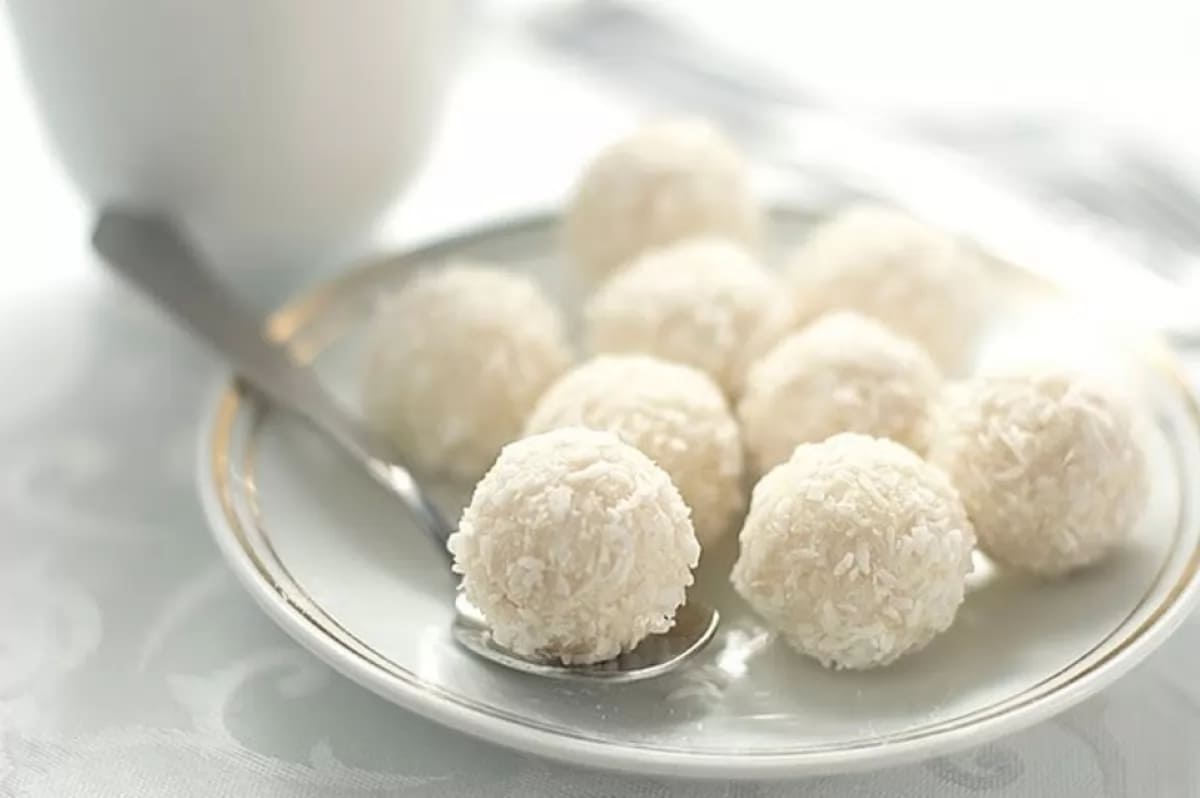 Enjoy the satisfaction of making homemade Raffaello candies that are plentiful, quick, and affordable. This recipe allows you to recreate the delightful flavors of these beloved treats without the need for complicated baking or cooking techniques. With a heavenly combination of sweetened condensed milk, butter, coconut, and almonds, you'll create delectable candies that rival the store-bought version. As you embark on the simple steps of this recipe, embrace the joy of crafting your own sweet treasures that are sure to delight your taste buds and impress friends and family.