The most famous Sienese delicacy is panforte, the "strong" bread, also called panpepato, a savory bread (with pepper). This spice cake consists of flour, dried fruit, and nuts. The history of the origin of panforte is very interesting. Dated 1205, the first written testimony certifying that panforte, or panpepato, was traditionally prepared in the Siena area was from the monastery of Montechelso. It reports that the peasants had to pay the monks a tax in produce, i.e., spicy bread. According to this source, the monastery played a major role in the history of spicy bread. Here is how one of the manuscripts found speaks of it.
Nicolo de Salimbeni, an exceptionally generous young man from a very good Sienese family, lived without following Christian laws. But then he decided to turn his face toward religion. He came to the monastery and brought with him all the goods he had. Among all the things was a little bundle of spices, so valuable at the time. And also the recipe for which these spices are required. Sister Berta, a nun at the monastery of Montechelso, was blessed with such a valuable gift. She made the bread according to the recipe, but she found the delicacy too refined for the convent. So she sent the unusual recipe as a gift to the bishop's curia.
The recipe for this spicy bread was passed from bishop to bishop until it reached Ubaldino, brother of Cardinal Ottaviano degli Pila. Ubaldino was such a good cook that Dante immortalized him in the "Purgatory" of his "Divine Comedy. Ubaldino improved the recipe by adding almonds, hazelnuts, candied fruit and a few spices. Siena panforte quickly became a product of luxury and a major export item. Panforte is considered an excellent stimulant because of its content of nuts, honey, and spices. Mostly, this treat is made during the winter season or for Christmas. There are as many variations of Panforte as there are women in Italy because each of them prepares this delicacy to her own taste.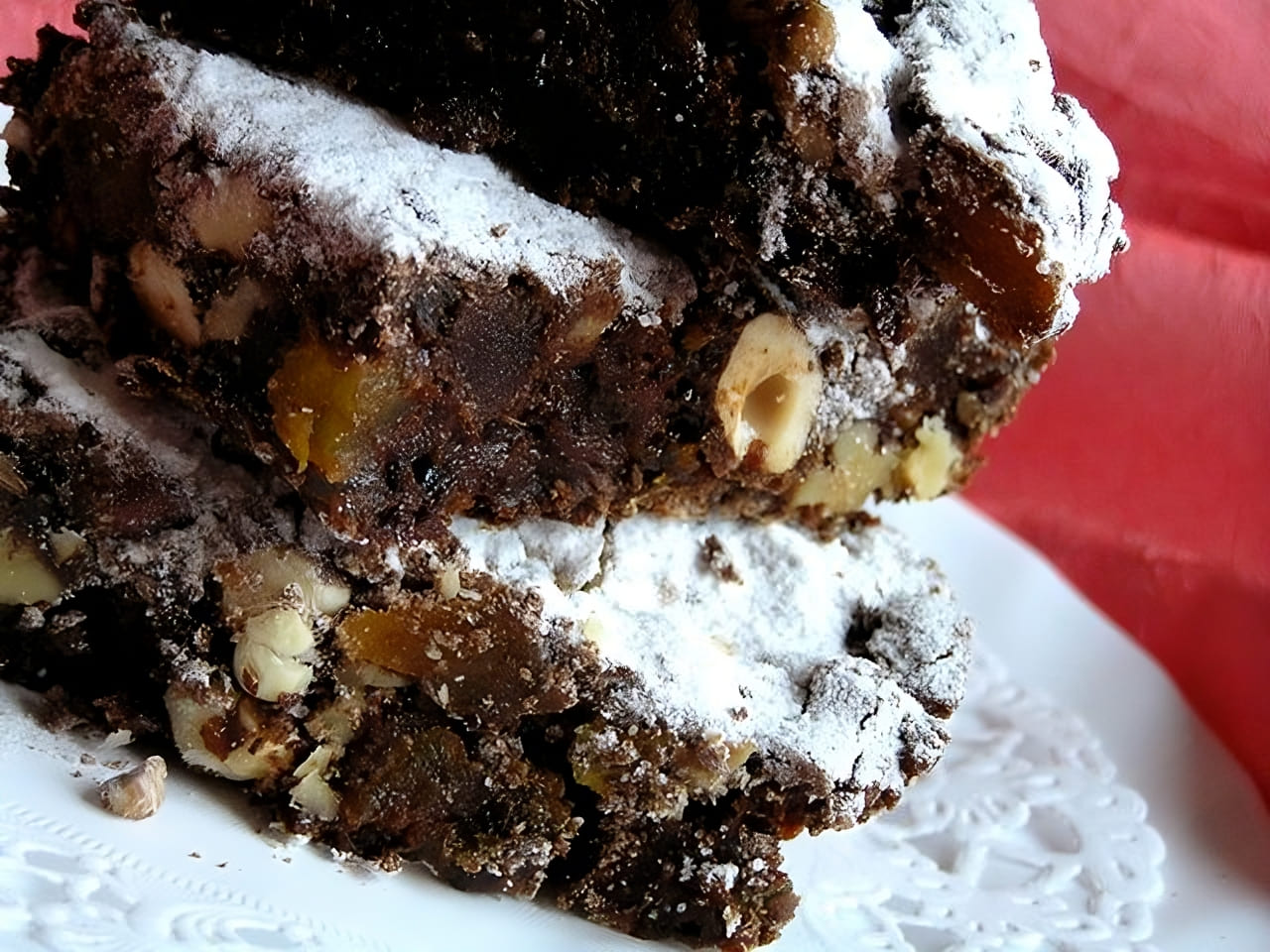 INGREDIENTS
150 gr. prunes
125 g. dried apricots
85 g. seedless dates
50 g. dried pineapples
80 g. walnuts
75 g. hazelnuts
75 g. powdered sugar
75gr. brown sugar
110 g. mint syrup
110 g. flour
100 g. dark chocolate
2 tbsp. cocoa
1/2 tsp. cinnamon
1/2 tsp. ginger
1/4 tsp. nutmeg
Instructions
Mix flour, cocoa, cinnamon, nutmeg and ginger together.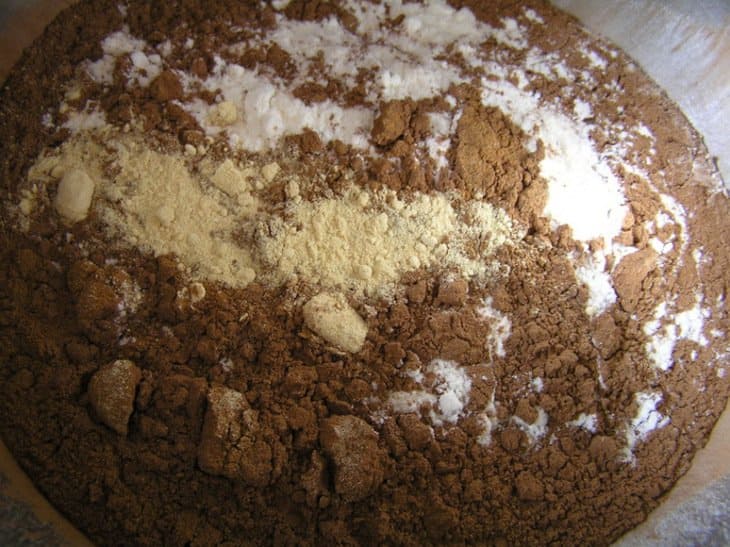 The apricots, prunes and dates cut into slices.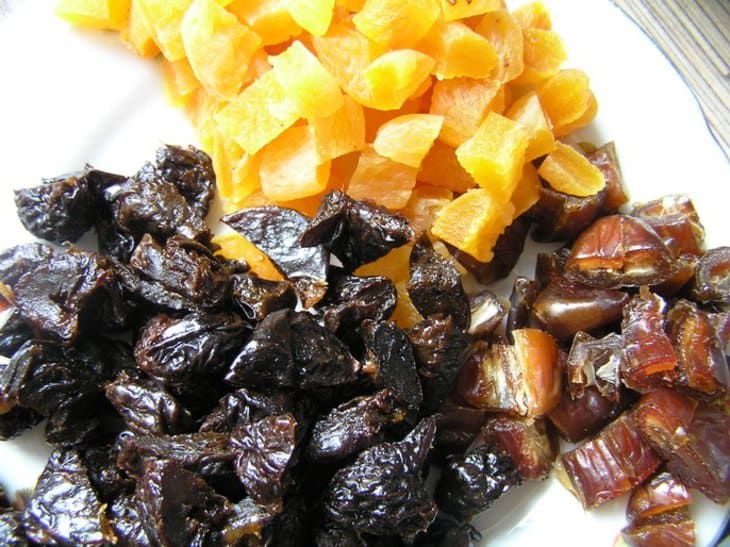 Pour the syrup into a saucepan, add the powdered sugar and brown sugar, and put it on the fire.
Stirring, wait for the sugar to dissolve.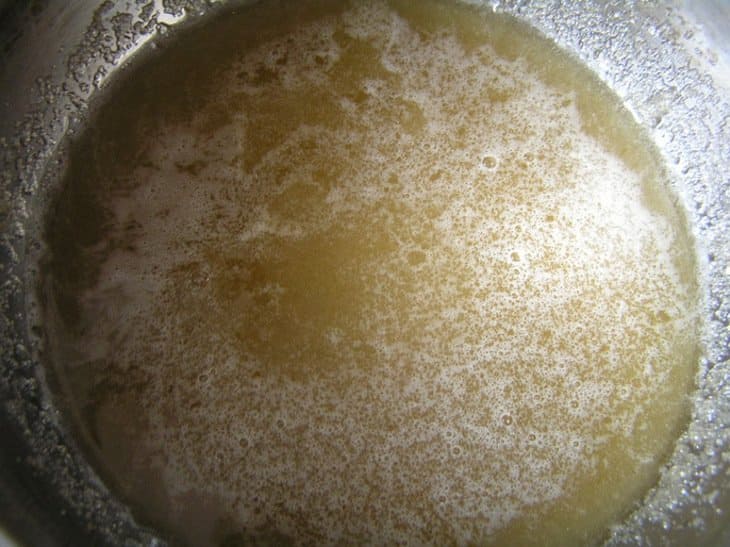 Combine all the dried fruit and nuts.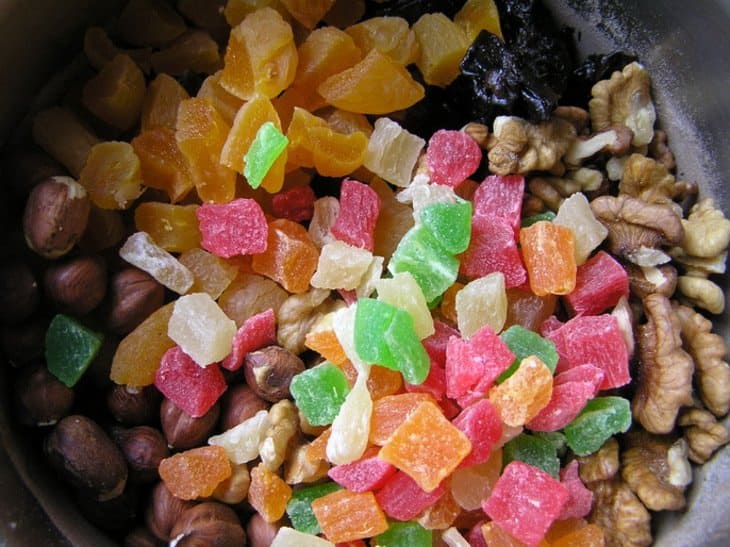 Add flour with cocoa and spices, mix.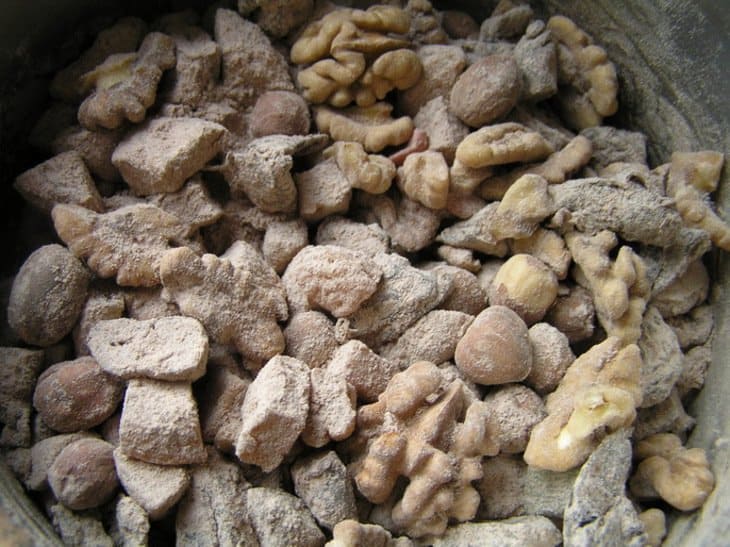 Pour in the syrup and sugar, stir.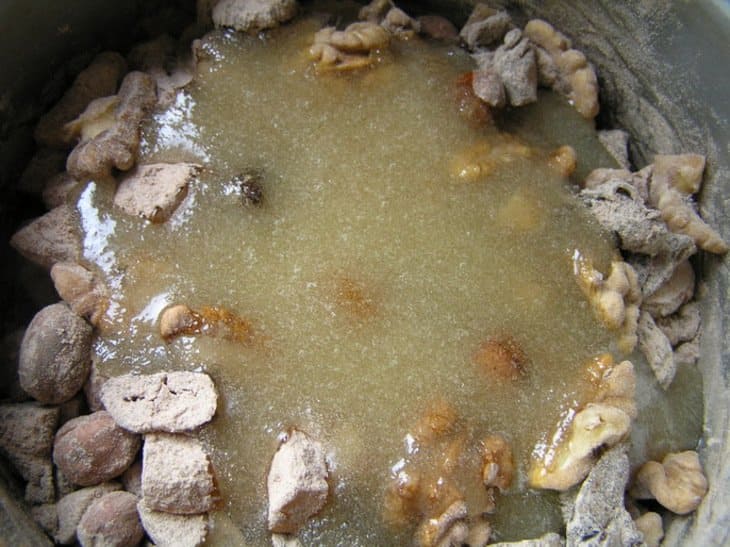 Add chocolate melted in a water bath, stir.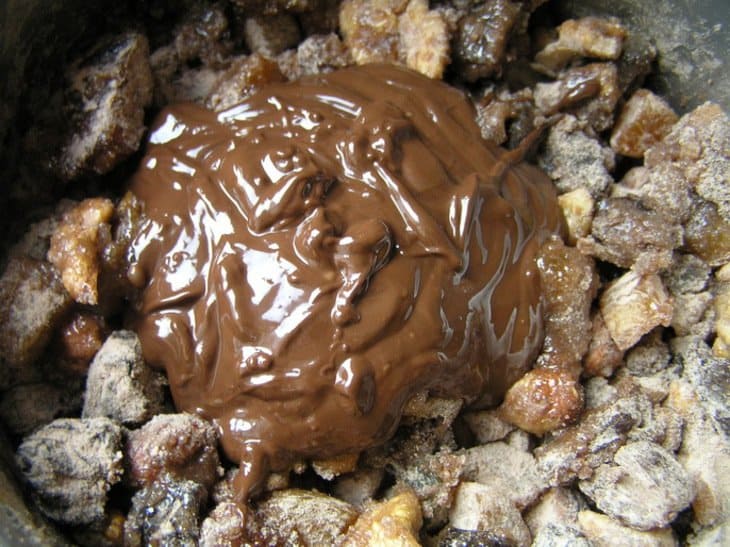 It will be difficult to stir with a spoon, so use your hands. Place the ready mass into a greased baking dish and smooth it out with your hands.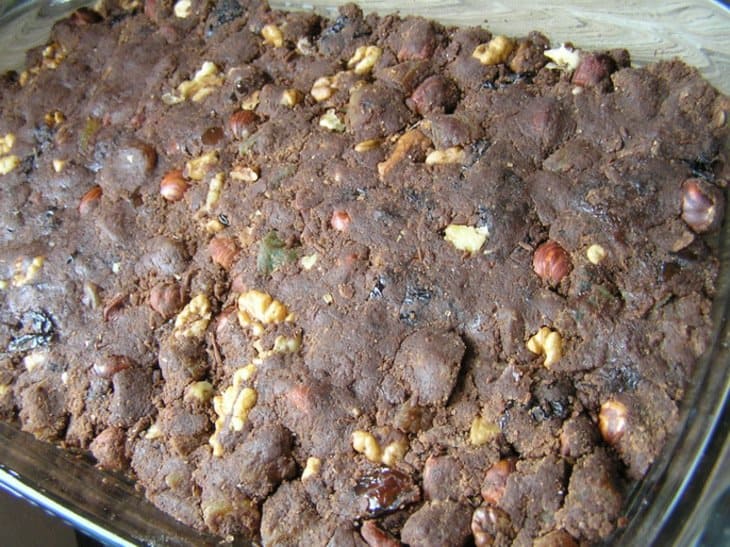 Bake at 150°C for about 45 minutes. Let cool. Let stand for 24 hours.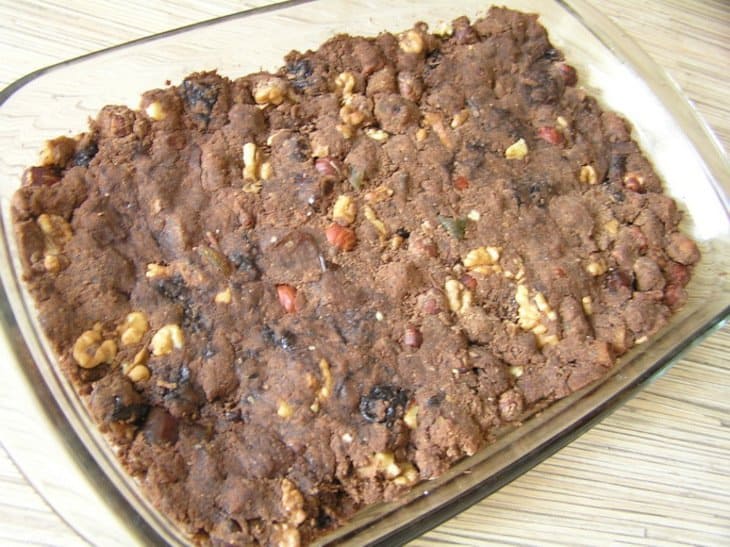 Sprinkle with powdered sugar before serving.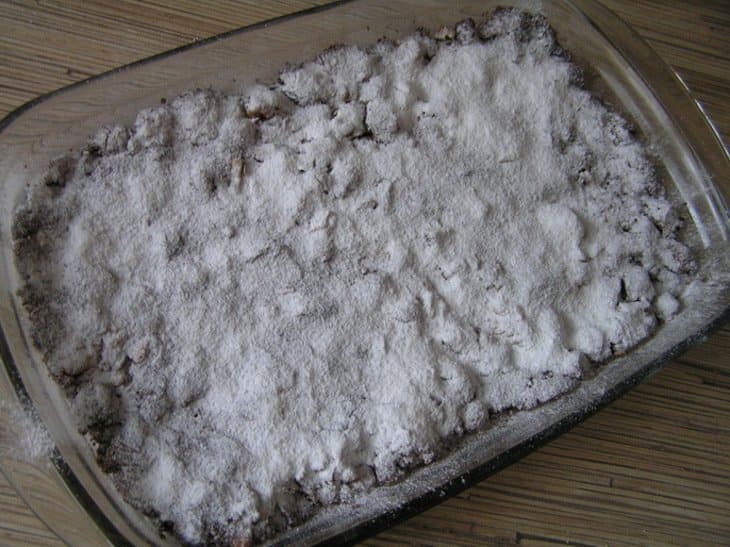 Slice into bite-sized pieces.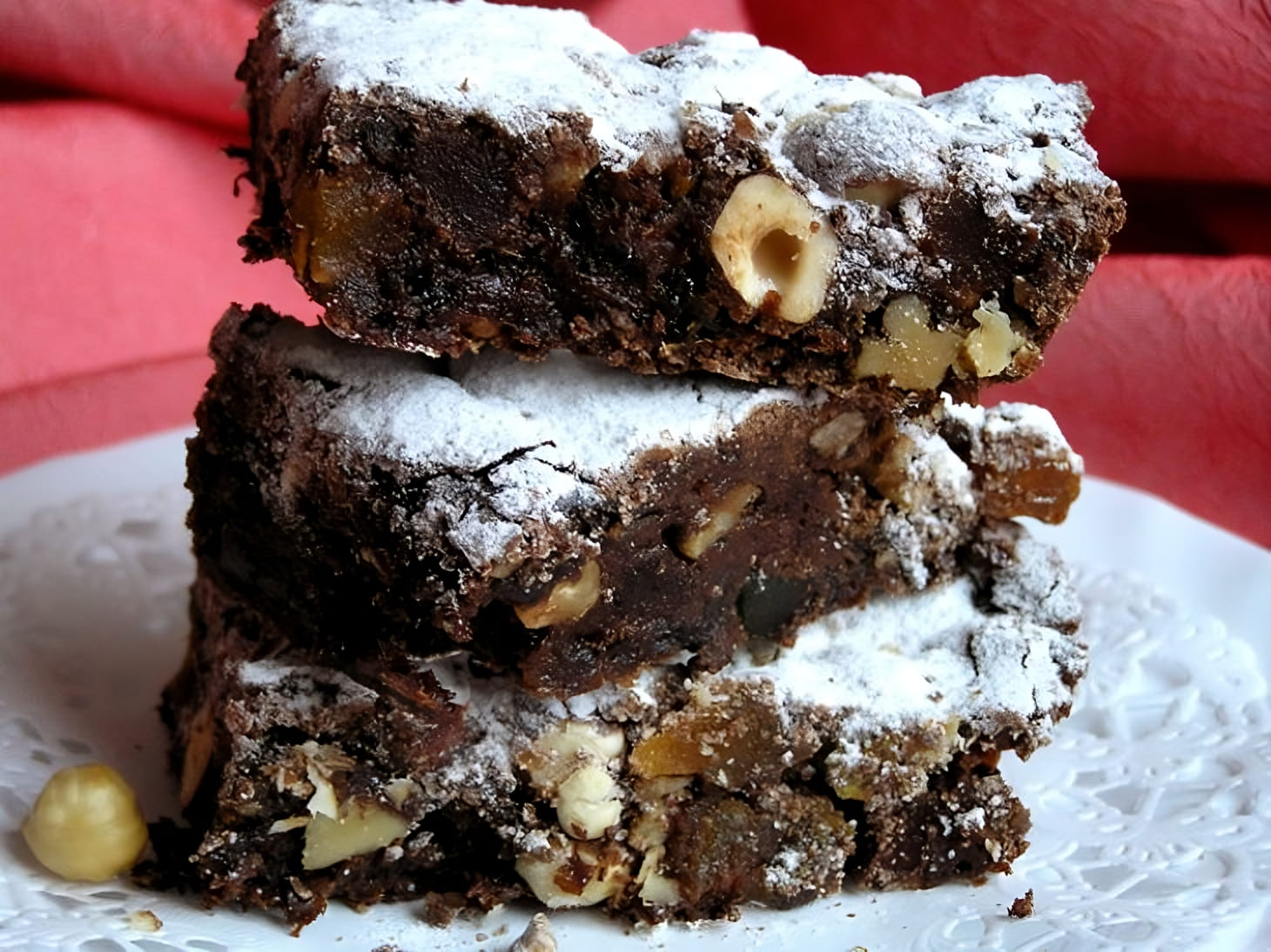 Bon appetit!