For me, dorado is one of the most delicious and favorite types of fish, in addition to being very healthy. And if it is cooked correctly, with the necessary set of spices and herbs, it will turn into a real delicacy of restaurant level!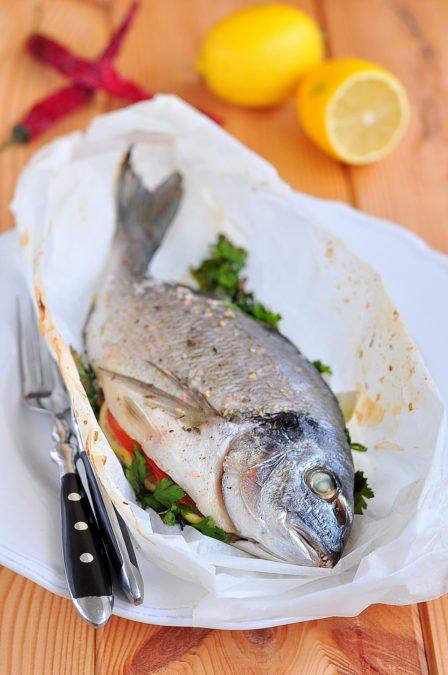 INGREDIENTS
dorado – 1 pc.
white onion – 1 pc.
garlic – 3 cloves,
parsley – a few sprigs,
coriander – a few sprigs,
rosemary – 2 sprigs,
white vinegar – 1 tbsp,
ground black pepper ,
sea salt ,
Lemon – 3-4 slices,
Tomato – 3-4 slices,
olive oil – 1 tbsp,
Provencal herb mix – a pinch.
Instructions
Scale and gut the fish, remove the gills, wash and dry.
Season with salt and pepper, white balsamic vinegar and olive oil.
Place a few slices of lemon and a tomato in the belly of the fish. Set aside to marinate for about 15 minutes.
Wash and dry cilantro and parsley and place on parchment. Place peeled and chopped white onion, crushed garlic and rosemary.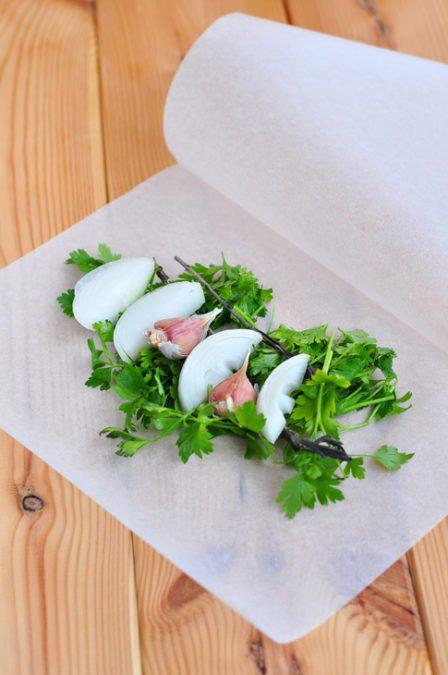 Place the marinated dorado on top. Sprinkle a little more olive oil, salt, pepper, sprinkle with Provencal herbs, seal the parchment in an envelope.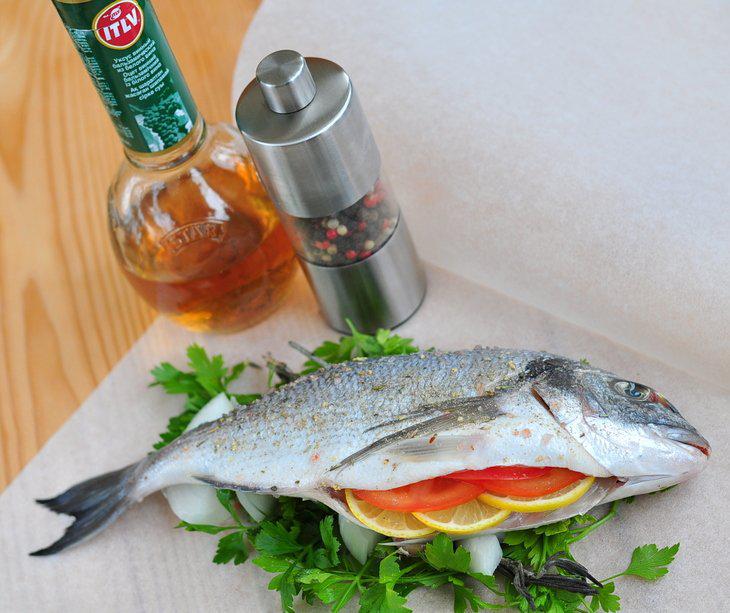 Bake for 20-25 minutes at 190 degrees Celsius without convection.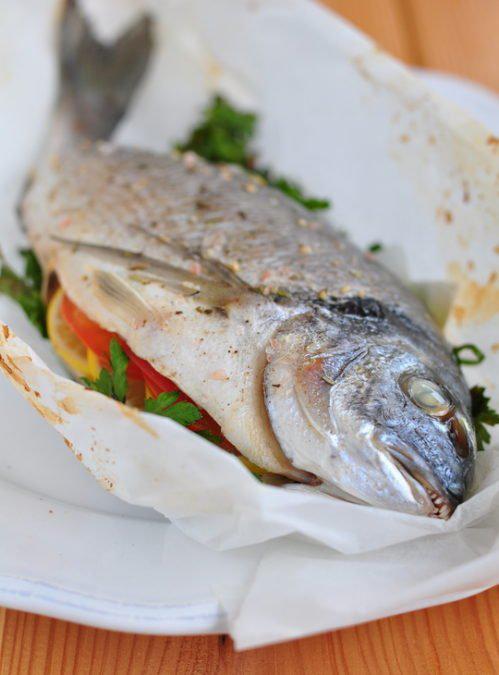 Serve with the freshest bread, mashed potatoes and a country salad of cucumbers, tomatoes and white onions.