These Chinese meat buns are the epitome of juicy and delicious. The soft and tender dough wraps around a savory meat filling, creating a delightful combination of flavors and textures. Making these buns from scratch is a rewarding experience, and the result is simply unbeatable. With a hint of garlic, ginger, and soy sauce, these meat buns are sure to satisfy your cravings. Whether enjoyed as a snack or a meal, they're a treat for your taste buds. So, roll up your sleeves and prepare to savor these unbelievably delicious Chinese meat buns!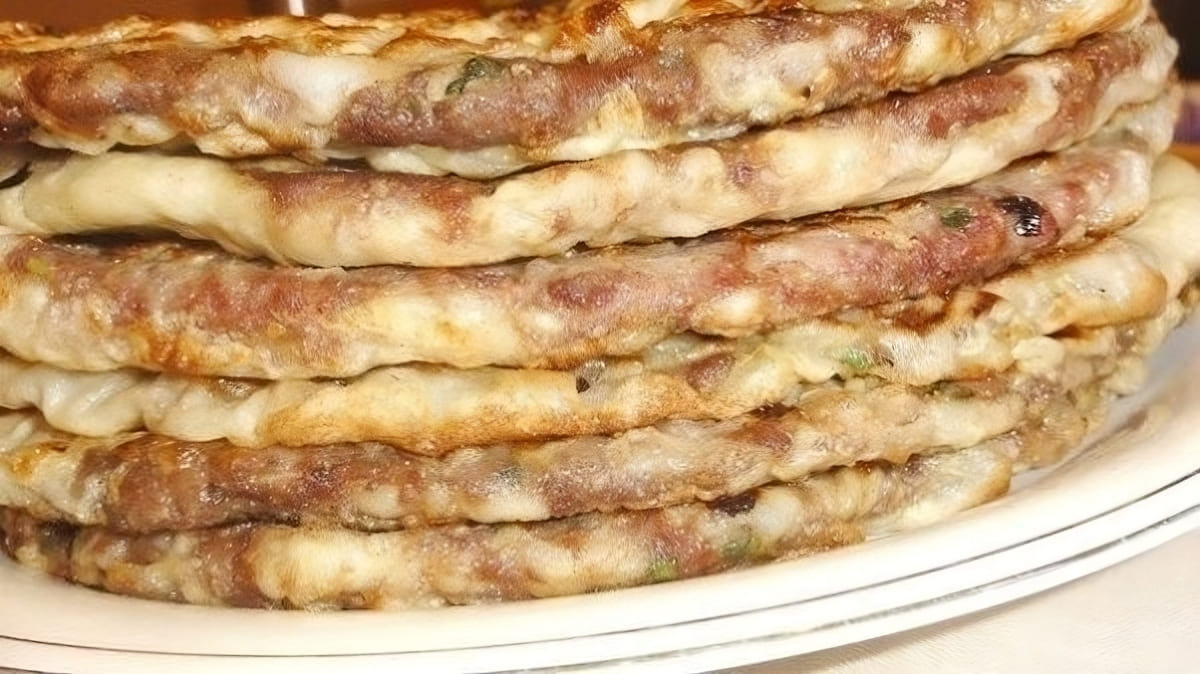 Ingredients:
For the Dough:
240 milliliters of warm water (1 cup)
400 grams of flour (2 1/2 cups)
For the Filling:
800 grams of ground meat
4 cloves of garlic
Green onions
2 tablespoons of olive oil
4 tablespoons of soy sauce
1 tablespoon of fresh ginger
2 tablespoons of vodka
Butter for greasing the buns
Salt and ground black pepper to taste
Instructions:
Heat a bit of water and add it to 400 grams of flour to create the dough. Cover it with plastic wrap and let it rest while you prepare the filling.
Prepare the filling by adding finely chopped green onions, grated garlic, and ginger to 800 grams of ground meat. Mix in 2 tablespoons of olive oil, 4 tablespoons of soy sauce, and 2 tablespoons of vodka. Season with salt and ground black pepper to taste. Thoroughly combine all the ingredients.
Divide both the dough and the filling into 8 equal portions.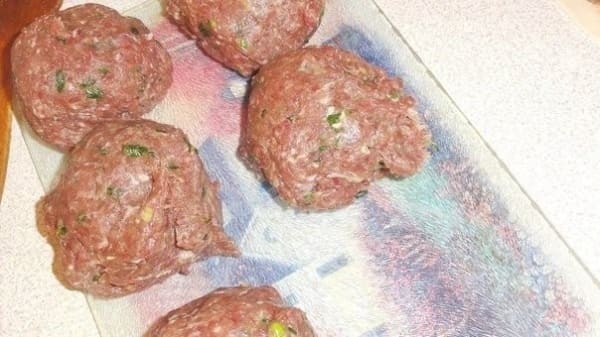 Roll each piece of dough into a thin circle with a diameter of about 22-23 centimeters (8-9 inches). Place a portion of the filling on the dough, covering 3/4 of the circle.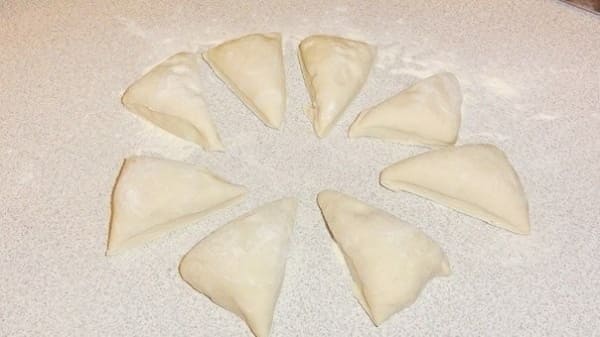 Make cuts from the edge towards the center and cover 1/4 of the dough with the filling.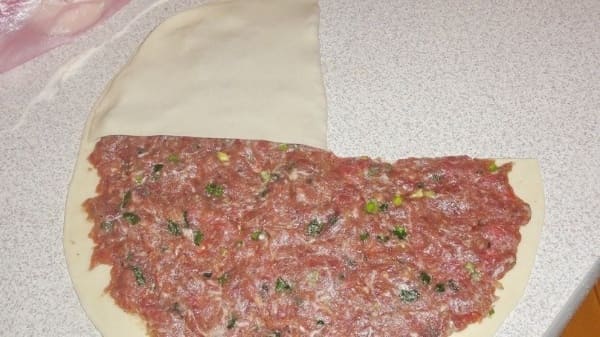 Fold the covered part so that you have a half-circle.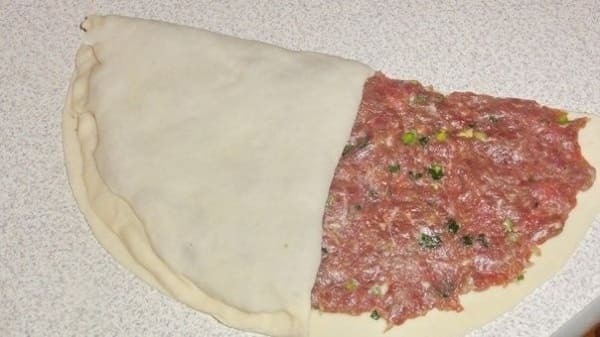 Now, fold the bun in half again, creating a quarter-circle. Seal the edges of the dough well.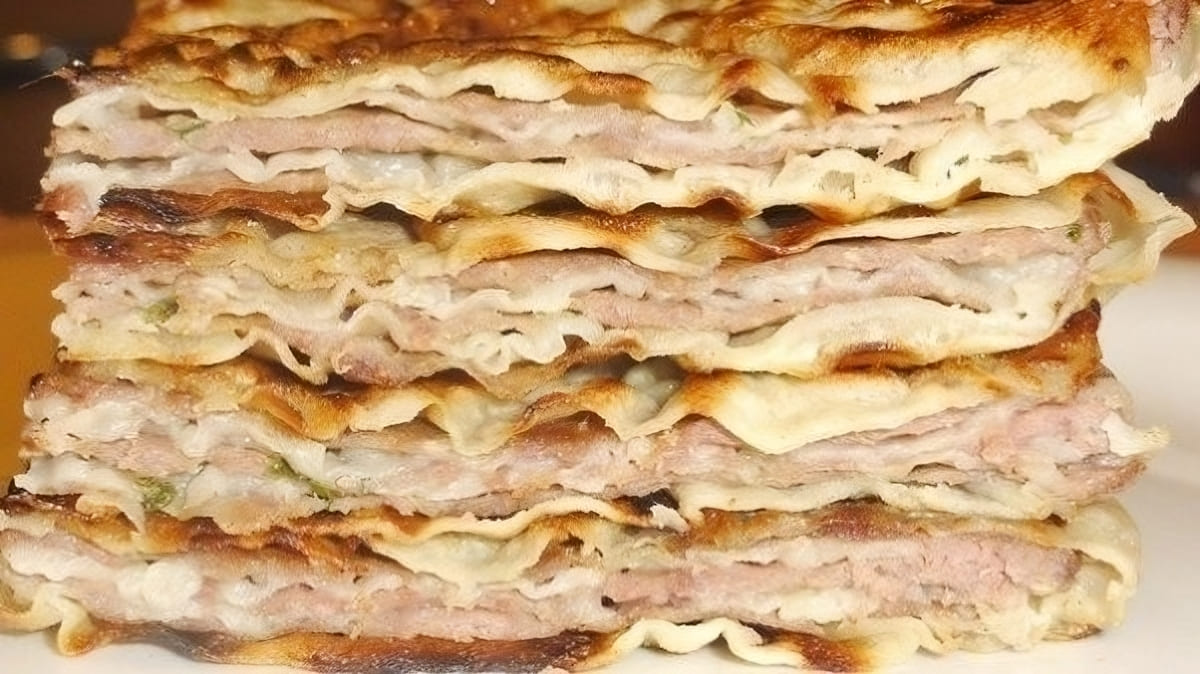 Heat a dry, hot skillet, and cook the buns on both sides for about 5 minutes each with the lid on. Once cooked, generously brush the hot buns with butter.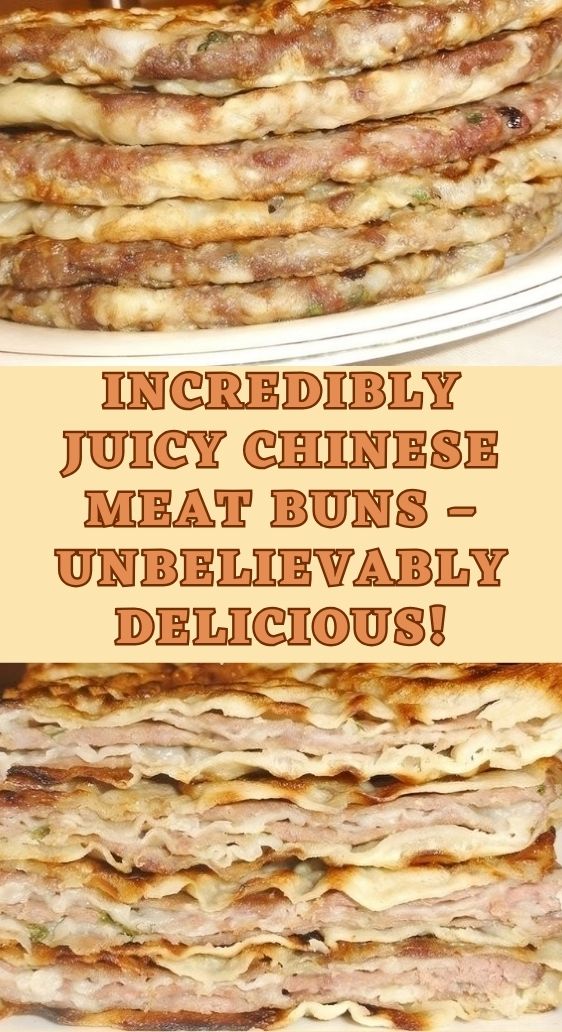 Enjoy your delicious Chinese meat buns!