Embark on a culinary journey with this authentic Italian recipe for a rapidly prepared and incredibly delicious appetizer made from ordinary tomatoes.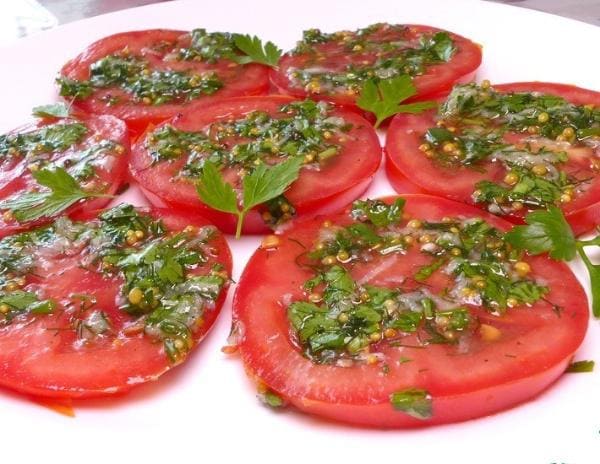 These simple ingredients, in the hands of Italian cuisine, transform into true culinary masterpieces. All you need to whip up this delight is a couple of tomatoes, a few garlic cloves, and some spices – staples in every kitchen. With just a few steps, you can create this Italian-inspired tomato dish in less than half an hour. It's unbelievably flavorful and refreshing, bringing a taste of the Mediterranean to your table. No need to travel; all the ingredients are easily found in your kitchen.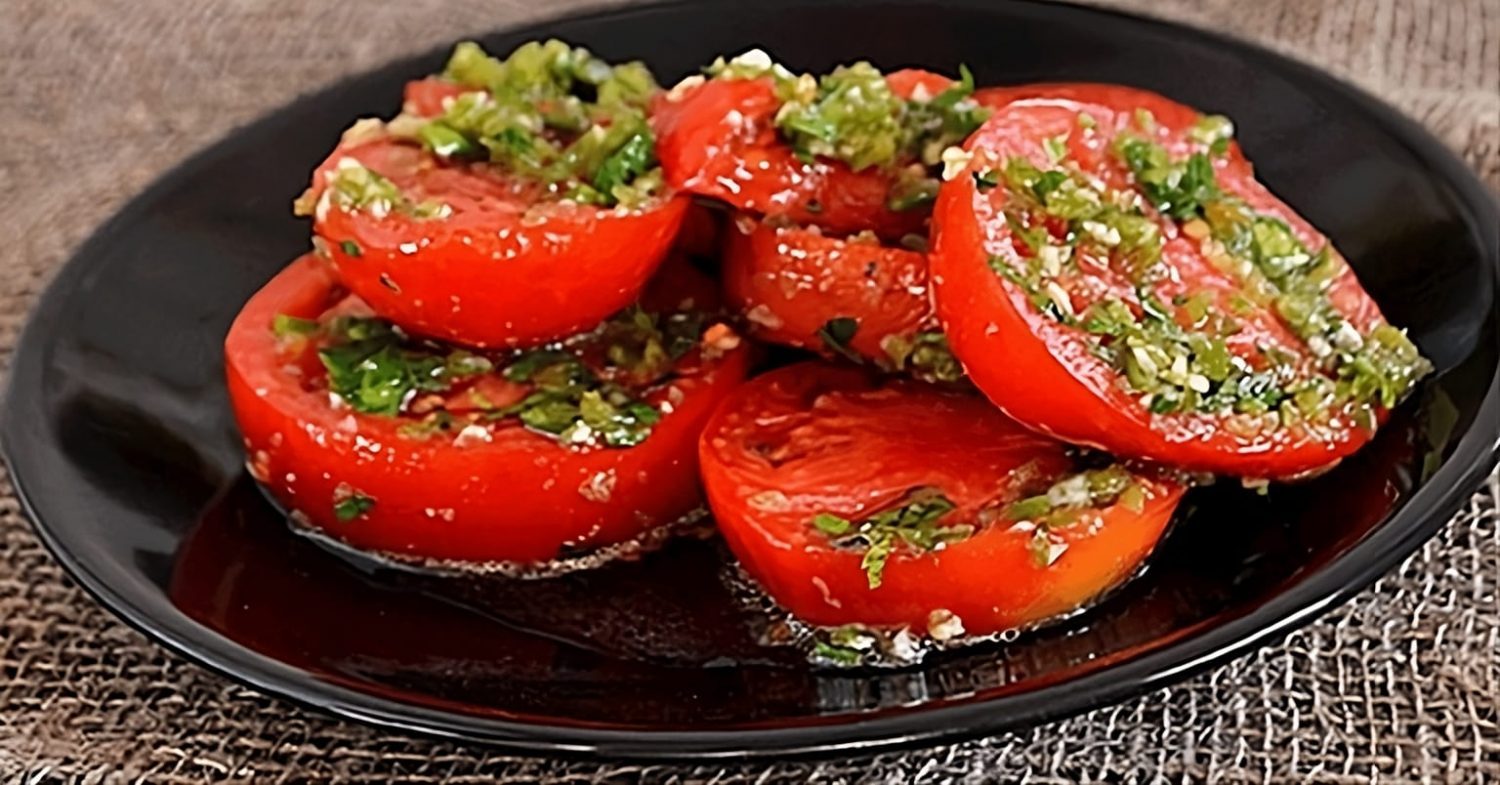 Ingredients:
3 tomatoes
1 minced garlic clove
1 tbsp chopped herbs
1/3 tsp salt
1/3 tsp sugar
1/2 tsp Dijon mustard
2 tbsp olive oil
1/2 tbsp vinegar
Black ground pepper (to taste)
Instructions:
Slice the tomatoes into rounds and place them in a bowl.
In a separate bowl, mix all the marinade ingredients. Pour the mixture over the tomatoes.
Cover the bowl and refrigerate for 30 minutes.
Serve the tomatoes sprinkled with herbs.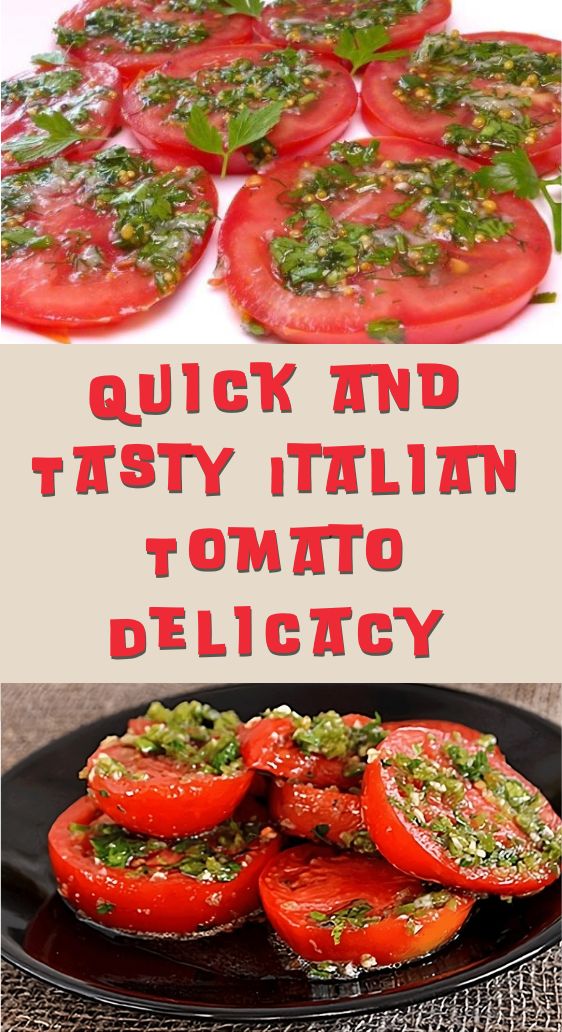 These Italian-style tomatoes are an exquisite appetizer that's impossible to resist. In just half an hour and with minimal effort, you'll have an incredibly appetizing dish ready to impress! Try making them yourself to appreciate not only the ease and speed of preparation but also the unique flavor. Share this post with your friends, and let them in on the secret of these delicious tomatoes.