Incredibly flavorful vegetable casserole with herbs and juicy bacon that even a child can make!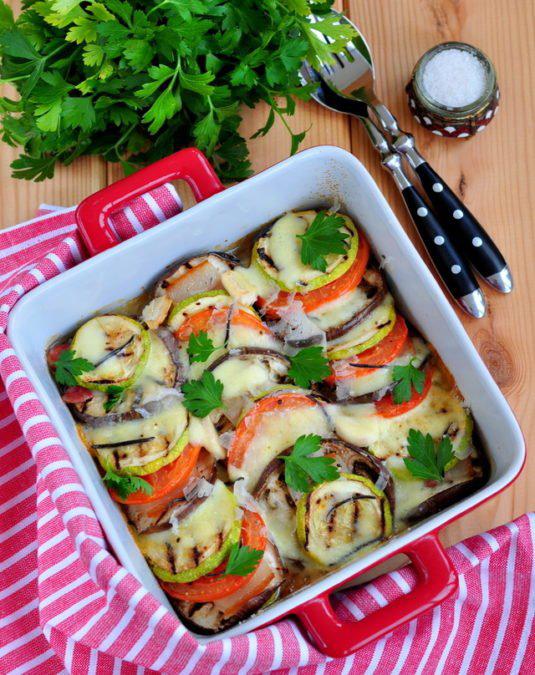 INGREDIENTS
eggplant – 2 pcs.
zucchini – 1 pc.
tomato – 2 pcs.
mozzarella – 200 gr.
bacon – 50 gr.
White onions – 1 pc.
Garlic – 2 cloves,
Italian herb mix,
sea salt ,
pepper mix ,
3 tablespoons olive oil
white balsamic – 1 tbsp,
parsley or basil greens,
parmesan.
Instructions
Wash and dry the vegetables. Zucchini, eggplant, tomatoes and mozzarella cut into circles.
Lightly sear the eggplant and zucchini on a grill pan.
Season with salt and pepper and drizzle with olive oil and balsamic vinegar.
Cut the onion into half rings, fry it in olive oil and place it in the bottom of a fireproof dish (21×21).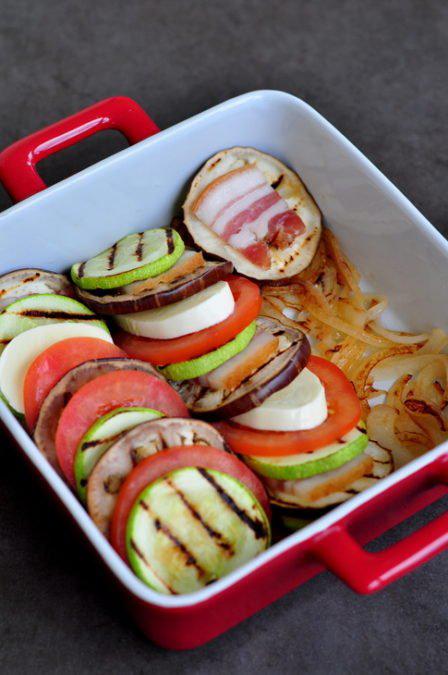 Place the slices of eggplant, zucchini, tomato and mozzarella in turn.
Place a thin slice of bacon on each eggplant slice.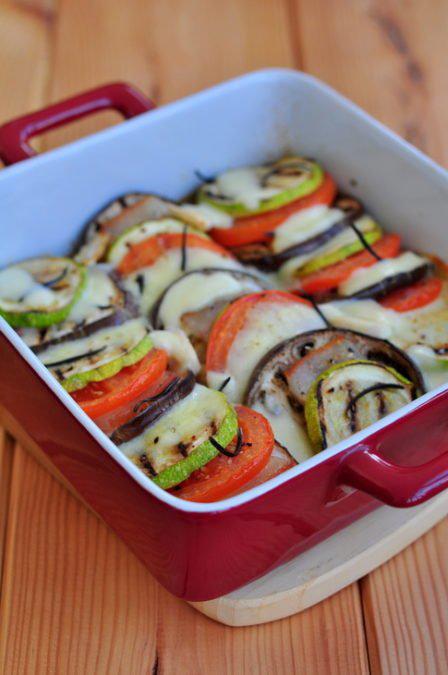 Drizzle the vegetables with olive oil, white balsamic vinegar, salt, pepper, sprinkle with a mixture of aromatic Italian herbs, add crushed garlic.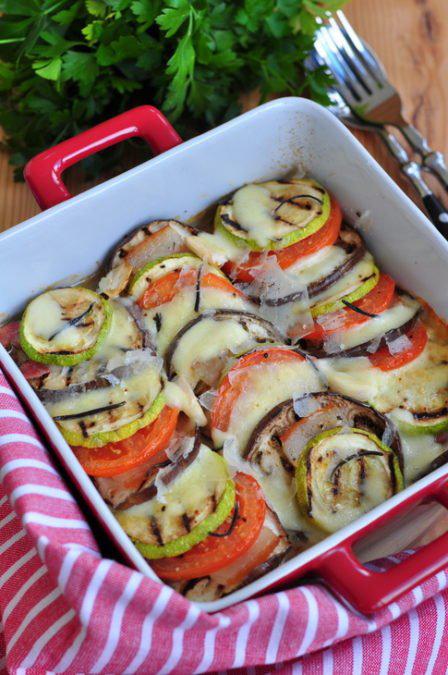 Bake at 180* for 30-35 minutes.
When serving, sprinkle with parmesan and fresh herbs.