Step into a realm of nostalgia as we prepare the most scrumptious condensed milk donuts that evoke childhood memories crafted by mothers and grandmothers.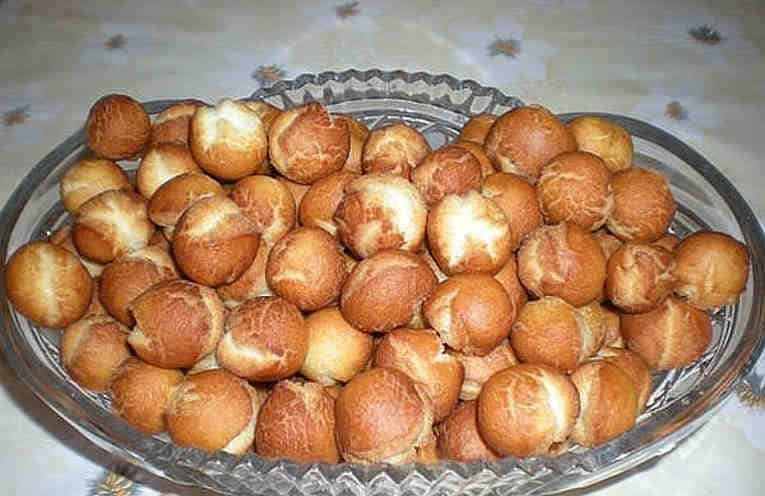 Have you forgotten about them? It's time to reminisce and treat yourself and your little ones. Making them is easy, and the process is incredibly swift. These sweet delights are a testament to simplicity and speed, making them the perfect treat for any occasion. Let's dive into the magic of creating these delectable donuts in just 10 minutes, rekindling the warmth of childhood flavors and joy!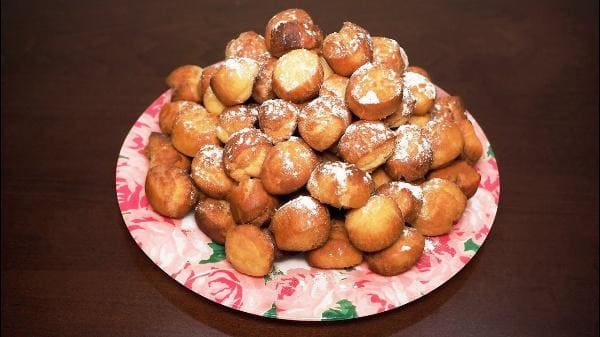 Ingredients:
1 can of sweetened condensed milk
2 eggs
A pinch of salt
A pinch of baking soda
Wheat flour – enough to form a soft, non-sticky dough
Vegetable oil for frying
Instructions:
Beat the eggs, add condensed milk, mix, and add salt and baking soda. Gradually add flour until you have a soft, well-stretching, but not sticky dough.
Roll the dough into finger-thick sausages. Cut the sausages into pieces about 2-3 cm long. Roll them into balls.
Pour plenty of oil into a skillet and fry the balls on all sides until done. Fry several balls at a time to prevent sticking.
3-A. Another option: Pour oil into a pot and fry the donuts in the oil. Place the finished donuts on paper towels to absorb excess oil.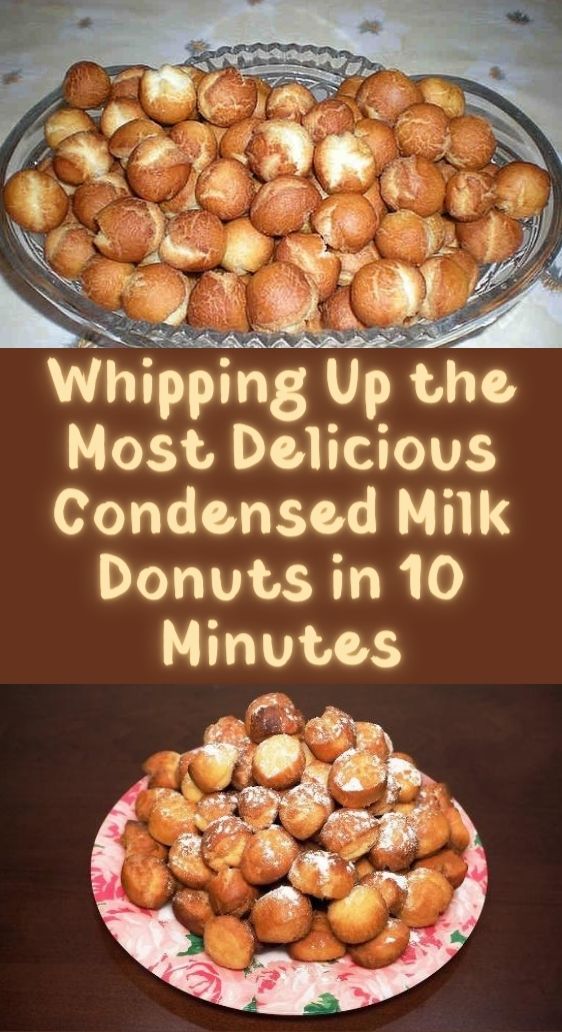 Delicious! Bon appétit!