Tornado is a mesmerizing and delightful potato dish with a crispy exterior and a cheesy crust. This fun-to-make and deliciously flavored treat will surely impress your guests and add a delightful twist to your meal. Enjoy the tornado of flavors in each spiral bite!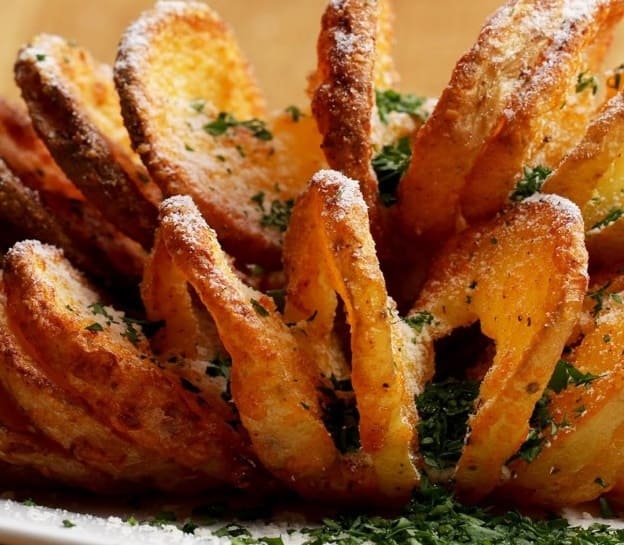 Ingredients:
2 medium-sized white potatoes
4 tablespoons melted butter
1 cup grated Parmesan cheese
½ teaspoon black pepper
1 tablespoon garlic powder
1 tablespoon paprika
1 teaspoon salt
Chopped herbs for garnish
Preparation:
It's best not to peel the potatoes, just wash them thoroughly.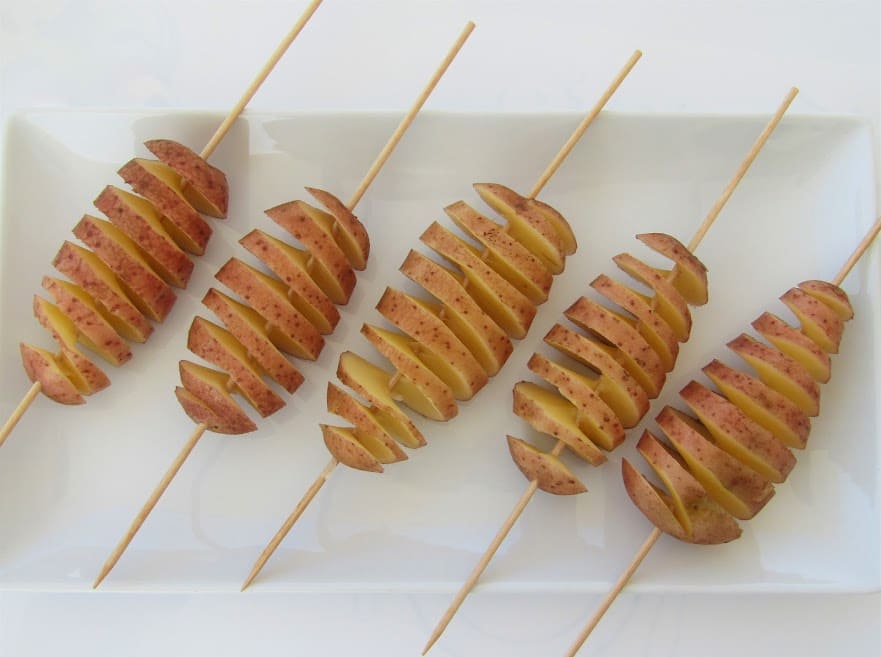 Preheat the oven to 160°C (320°F).
Insert a skewer into each potato and carefully thread it through the entire potato.
Hold a sharp, thin knife at an angle and cut the potato in the opposite direction, turning the potato on the skewer.
Gently fan out the potato along the skewer, creating gaps between the slices, forming a spiral shape.
Melt the butter and brush it all over the potato.
In a medium bowl, mix the grated Parmesan cheese, black pepper, garlic powder, paprika, and salt.
Hold the threaded potato over the bowl and spoon the cheese mixture over the entire potato, making sure it's fully coated.
Place the potato on a baking sheet.
Bake for 25-30 minutes or until it turns golden brown.
Sprinkle the finished potato with additional Parmesan cheese and chopped parsley.
Let it cool for 5 minutes before serving.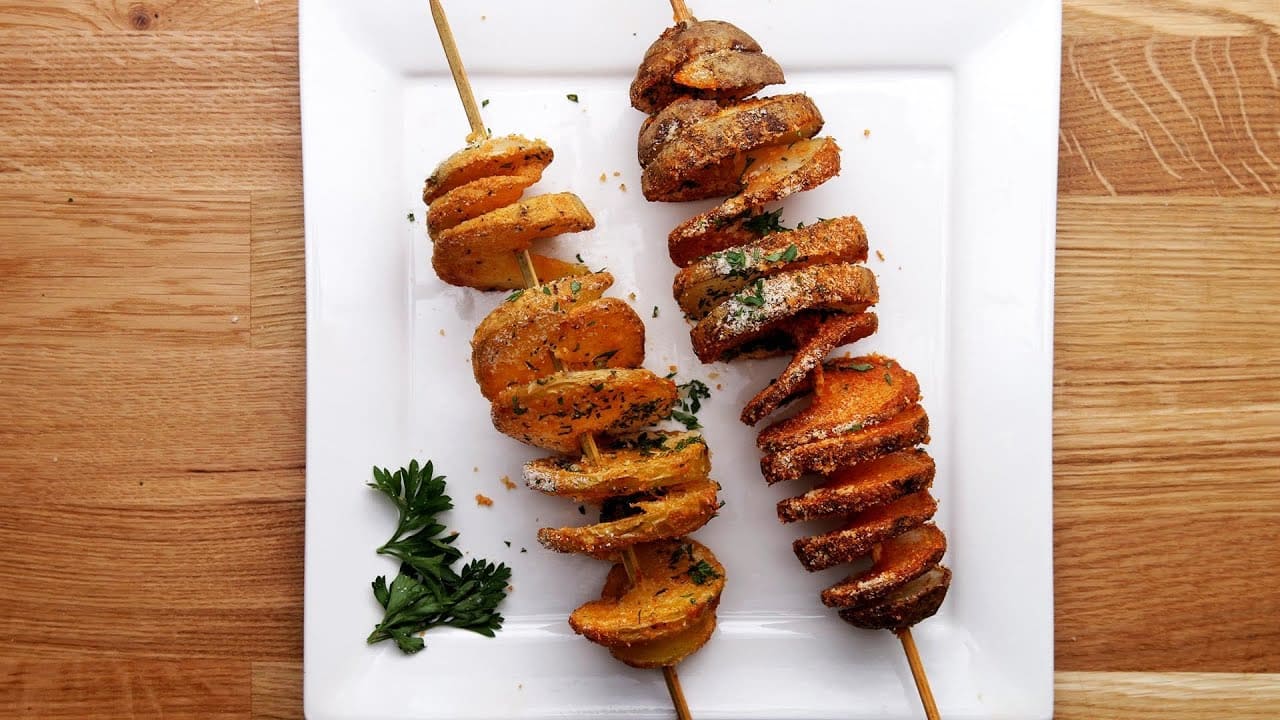 Bon appetit!