A Drunken Snowman is an adult beverage that combines two types of chocolate, ice cream, hot chocolate, Baileys, and whipped cream. With ingredients like that, I am not sure how this recipe could fail! (Don't worry–it won't fail.) It's perfect for these cold winter months and delightful to sip while sitting next to a warm fire.
Drunken Snowman
I can't remember the last time I built a snowman, but I can sure remember making this Drunken Snowman! It is like the adult version of this fun activity, but without the cold, wet snow and getting bundled up to go outside just to watch it melt a few days later! I will warn you, the snowman made of ice cream in this drink will melt a lot faster than the one you built outside, but I don't think you will be upset by that at all, especially after you taste it!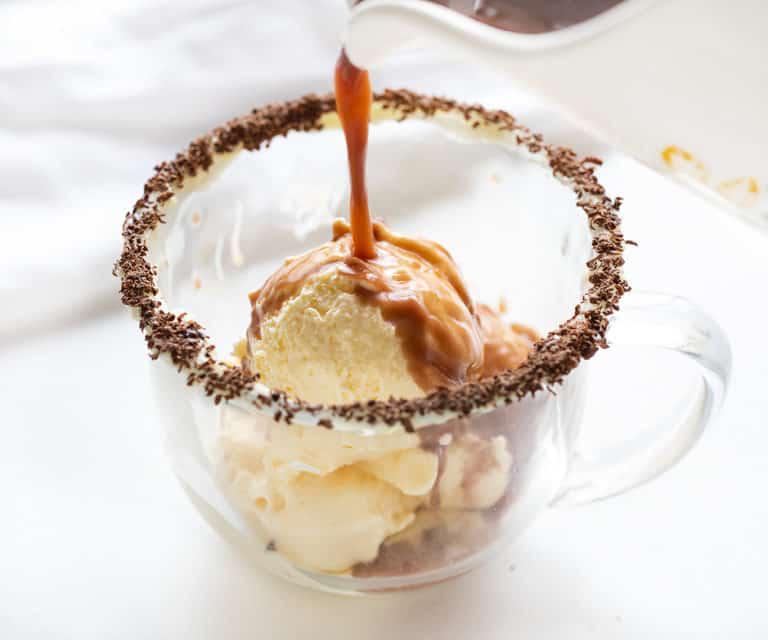 Drunken Snowman Recipe
Hot chocolate is one of those drinks that just warms me up on a cold day. In fact, I have a hot cocoa recipe that would go great in this Drunken Snowman. This recipe has ice cream in it, so it's not a drink that will warm you up, but the Baileys that is added will help with that!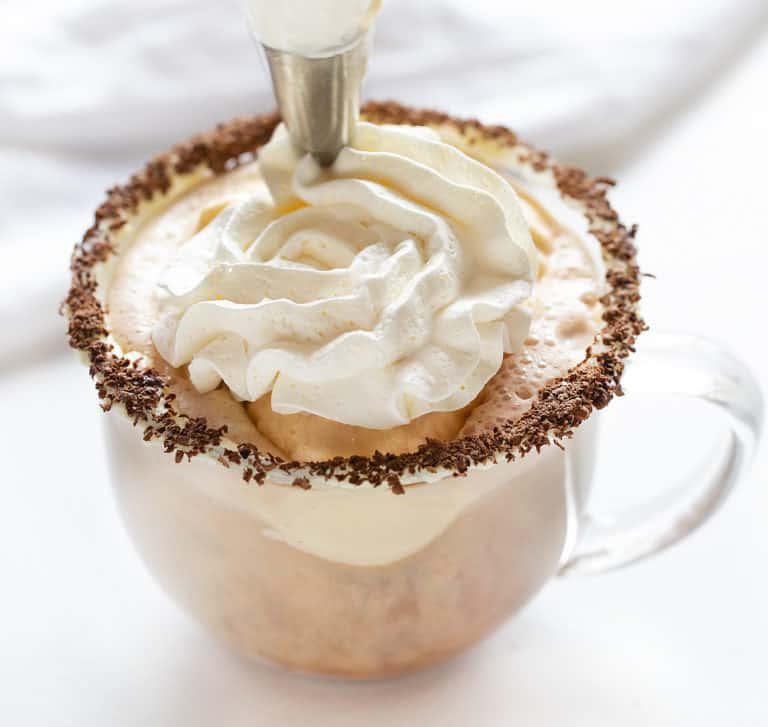 Ingredients:
White chocolate
Milk chocolate shavings
Vanilla ice cream – 3 scoops just like a snowman! (depending on the size of your glass)
Baileys
Whipped cream – you can add a bit to the top or pipe it on with a 1M tip as I have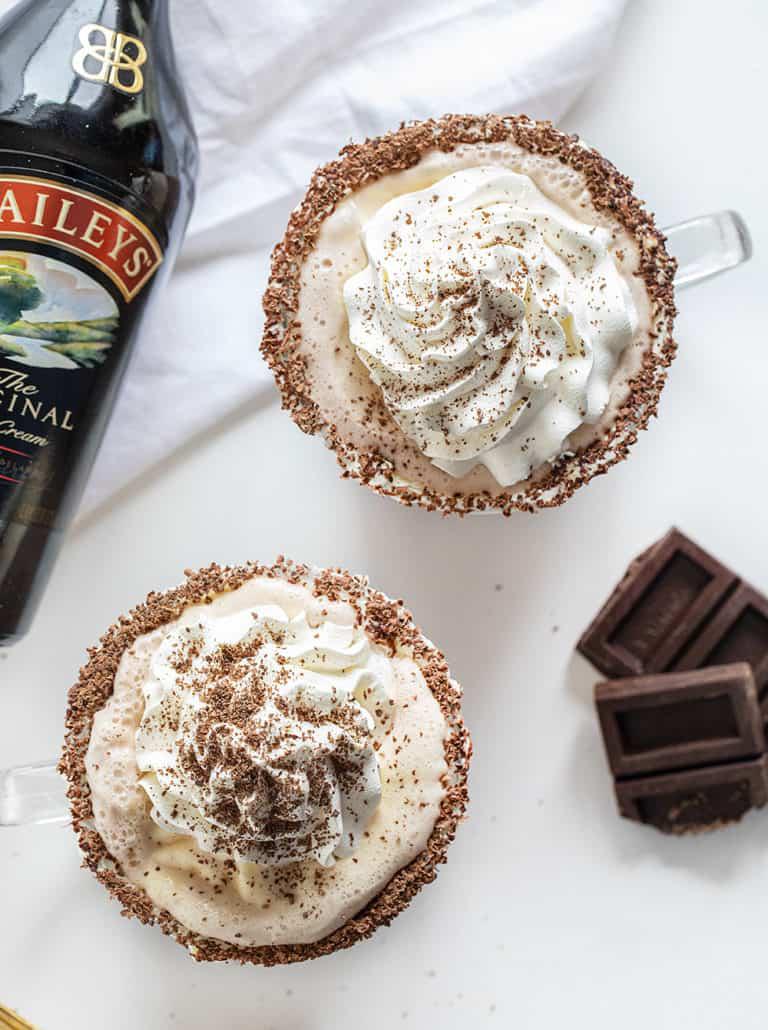 How to Make a Chocolate Rim on Your Glass
The first thing I would do to make a Drunken Snowman is picking out a few of your most festive or wintery mugs. Then, get your milk chocolate shavings. If you didn't buy chocolate shavings, just take out a vegetable peeler and peel away! Set the shavings aside in a shallow dish. Meanwhile, melt the white chocolate in a separate shallow dish. You will be dipping the rims of the mugs in the melted white chocolate, followed by dipping into the shavings.
How to Make a Drunken Snowman Cocktail
Once you have your rims of the mugs coated in both chocolates, add a few scoops of ice cream to each mug. If you really want to be creative, now is your chance to build that snowman inside the mug! Then, add the hot chocolate and Baileys, topping the drink with some whipped cream. As the ice cream slowly melts, you may understand why this is called a Drunken Snowman?. For a minty twist, try topping the drink with my Peppermint Whipped Cream.
PRO TIP: Making these for the whole family? Feel free to skip on the Baileys!
INGREDIENTS
1/4 cup (42g) white chocolate, melted
1/4 cup (42g) milk chocolate shavings
1 pint vanilla ice cream
2 cups hot chocolate
1/2 cup Baileys
1 cup (120g) whipped cream, for topping
INSTRUCTIONS
In two separate dishes, pour the melted white chocolate and milk chocolate shavings.
Dip the rims of two mugs into the melted white chocolate, followed immediately by dipping the rims into the milk chocolate shavings.
Add two scoops of ice cream to each mug.
Pour the hot chocolate and Baileys on top of the ice cream.
Top with whipped cream and any extra milk chocolate shavings.