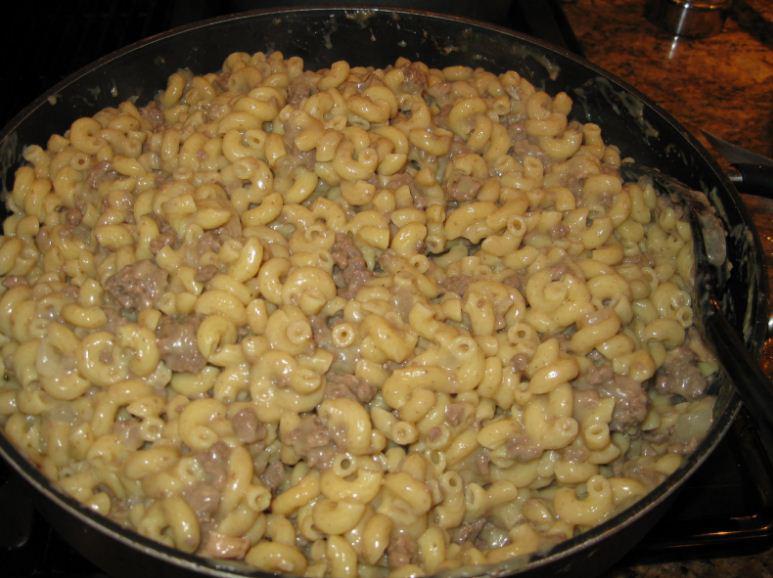 Ingredients :
1 16 oz. box of macaroni noodles
1 pound hamburger
Salt, pepper, garlic powder (to taste)
1 small onion chopped
1 can cream of chicken soup
1 can cream of mushroom soup
Directions :
Boil macaroni noodles according to box directions. (I always boil my noodles in salted water.)
While this is cooking, brown the hamburger.
Add salt, pepper and garlic powder to taste, then add the onions and cook for several minutes until the onions are soft and look clear. (By this time your noodles are ready, so drain and rinse, then set aside.)
Drain off the liquid from the hamburger and add the cream of chicken and cream of mushroom soups to the hamburger. Mix well. Add the cooked macaroni noodles. Mix together well, and Presto! Dinner is served!
**If you have a small family and feel this will make too much, just half everything, and instead of the two soups, use one can of chicken mushroom soup. Yes, Campbell's has a soup that is both cream of chicken and cream of mushroom already mixed together.