Let's prepare chicken and mushroom julienne in tartlets. Many home cooks are accustomed to making julienne in small pots. This appetizer turns out to be very delicious, hearty, and aromatic.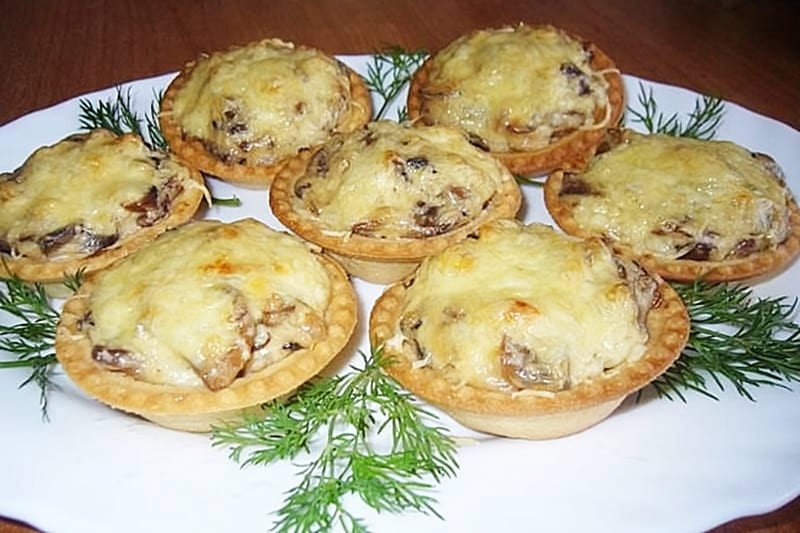 You can easily replace the pots with tartlets, and the dish will be equally tasty and festive. Let's see how to prepare julienne in tartlets in the oven…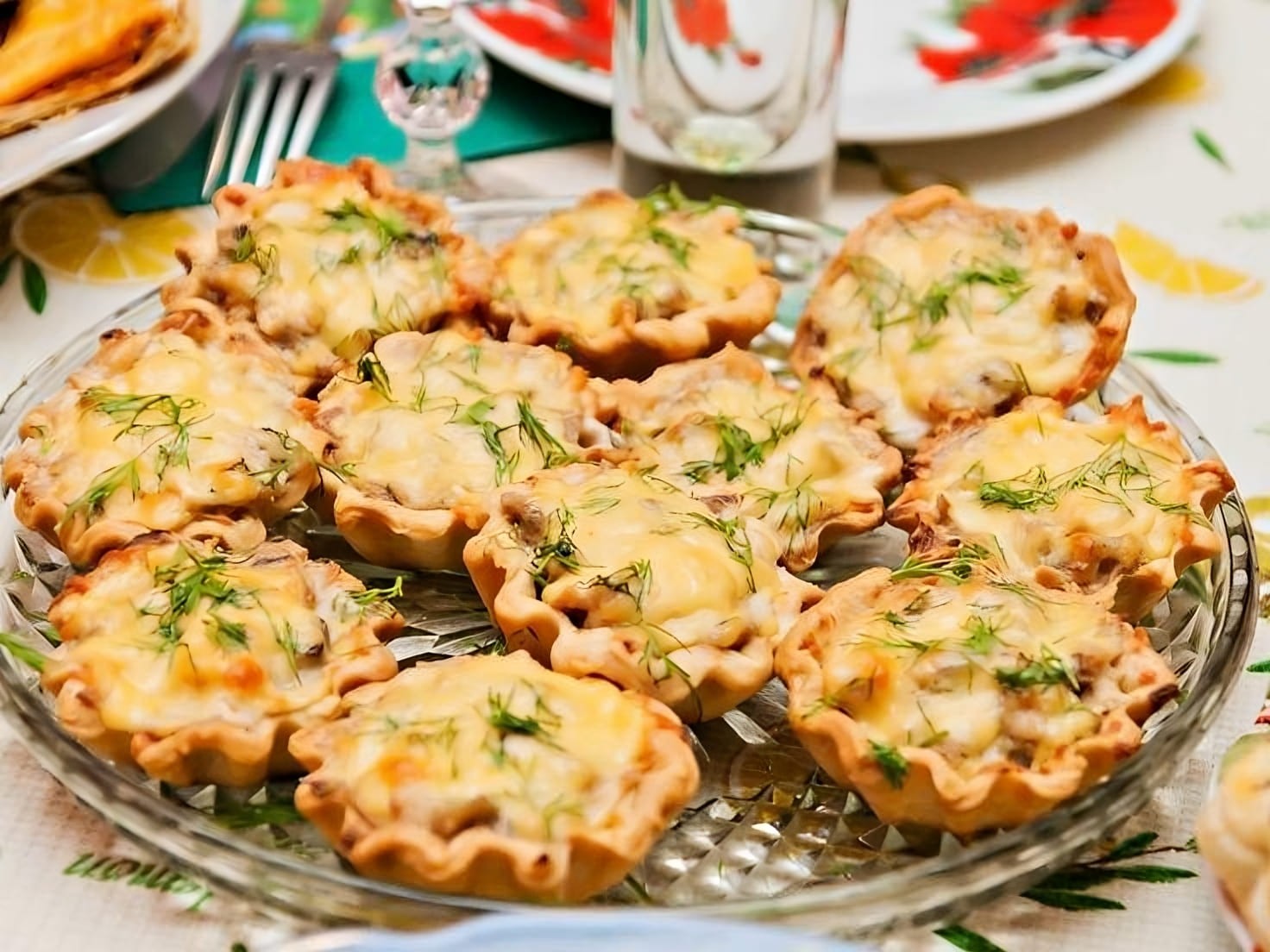 Ingredients:
10.6 ounces of chicken meat
1 cup (8 fluid ounces) of whole milk
1 cup (8 ounces) of thick sour cream
7 ounces of champignon mushrooms
3.5 ounces of hard cheese
2-3 tablespoons of vegetable oil
1.4 ounces of butter
1.1 ounces of bread flour
Salt to taste
Spices to taste
How to make chicken and mushroom julienne in tartlets:
Wash the chicken fillet or drumsticks (whichever you prefer) and boil them until cooked. Then transfer to a plate and let it cool. Shred the meat into fibers (if desired, you can cut it into strips or small cubes).
Thoroughly wash the mushrooms, pat them dry, and slice them. Sauté the mushrooms in heated vegetable oil.
Drain the liquid from the mushrooms, then add the cooked chicken, salt, and seasonings. Stir well. Sauté for two minutes and remove the pan from the heat.
Prepare the sauce for julienne. In a small saucepan or pot, melt the butter (you can melt it in the microwave), add 1.1 ounces of bread flour, and mix well. Then add milk, stir, and remove the saucepan from the heat after it boils.
Once the sauce cools slightly, add the sour cream and mix until smooth. Grate the hard cheese into large pieces. It is best to use 3.5 ounces of "Parmesan" cheese for baking.
Arrange the tartlet shells on a baking sheet or baking dish, and fill them with the chicken and mushroom filling. From the listed ingredients, you will get 10-15 tartlets with julienne. Pour the milk sauce over the top, then cover with a layer of grated cheese. Place the tartlets in the oven and bake at a temperature of 180 degrees Celsius (356 degrees Fahrenheit) until they turn appetizingly golden, approximately for 15 minutes.
Enjoy these delicious chicken and mushroom julienne tartlets. They make a great appetizer or party dish. The combination of tender chicken, savory mushrooms, creamy sauce, and melted cheese in crispy tartlet shells is simply irresistible. Treat yourself and your guests to this delightful culinary creation!