Dill Pickle Dip is a creamy, cheesy dip that is loaded with dill pickles and ham to give you plenty of flavor in every bite! This dip gives you all the flavors of the ham and pickle wraps, but in an addicting dip!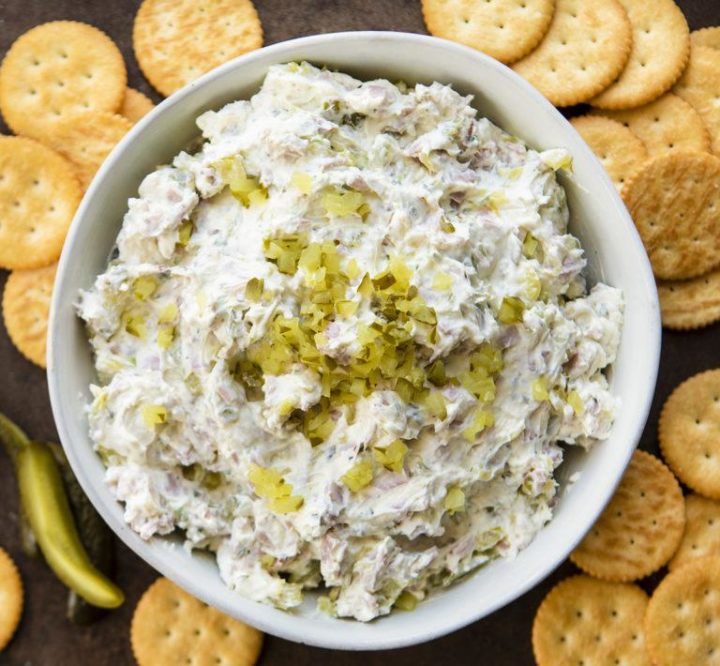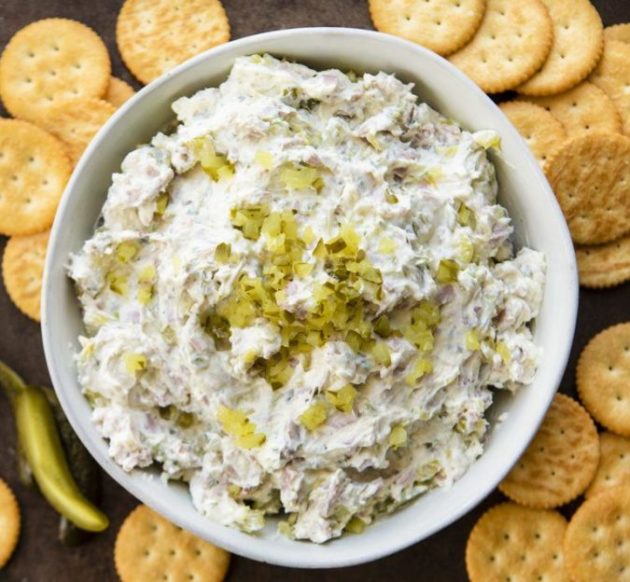 DILL PICKLE DIP
From dill pickle popcorn seasoning to dill juice to the popular dill pickle chips, it seems like many foods are coming out with a dill pickle variety. Well, let's add this dill pickle dip to the list. With the savory combination of ham and dill pickles, it's the perfect appetizer to share at your next gathering.
DILL PICKLE DIP RECIPE
With just a few ingredients, you can have this dip ready to go in just a few minutes.
Ingredients (full recipe below)
Cream cheese
Dill pickles–Chop whole pickles for this dip; spears and rounds are a little too flimsy, but you could make them work if that is what you have on hand.
Deli ham–You could also use dried beef, or leave the meat out altogether.
Dry ranch seasoning–Store-bought, or you can make your own homemade dry ranch seasoning (but you will use a little less, about 2 tablespoons of homemade seasoning)
Green onions
More chopped pickles (optional, for garnish)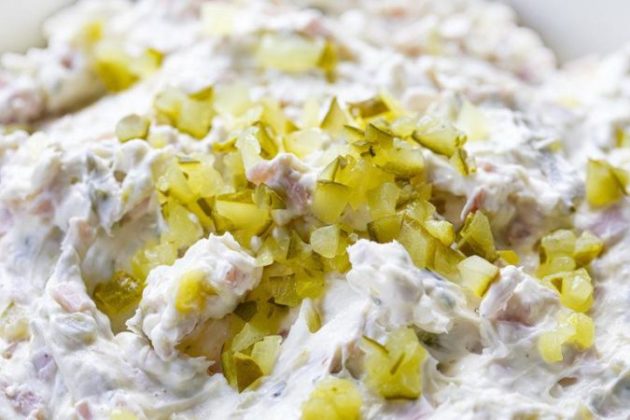 HOW TO MAKE DILL PICKLE DIP
It all starts with the softened cream cheese for this recipe. If you have forgotten to let the cream cheese sit out at room temperature for at least 30 minutes, but are ready to make the dip, soften it in the microwave. Remove the wrapping from the block of cream cheese and warm it in the microwave in 15-second increments. You don't want it melted, but just soft around the edges.
Once the cream cheese is softened and the dill pickles and deli ham have been chopped, simply place the ingredients in a large bowl. Mix everything together until the dip is creamy and well combined. Garnish with more chopped dill pickles. The chunky and thick texture of this dip is perfect for crackers, pita chips, vegetables, or other sturdy snack crackers.
HOW TO STORE DILL PICKLE DIP
If you have any leftover dip, store it in an airtight container in the refrigerator for up to four days. This dip is great on burgers and sandwiches if you are out of crackers to dip into it. Enjoy!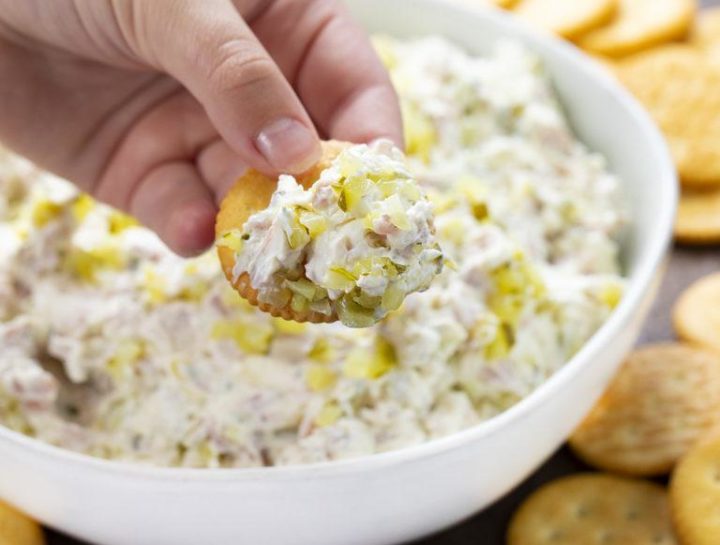 Ingredients
2 packages (16 ounces) cream cheese, softened to room temperature
1 cup dill pickles, chopped
1 cup deli ham, chopped
3 tablespoons dry ranch seasoning
2 tablespoons green onions, diced
Additional chopped pickles for garnish
Instructions
In a medium bowl add the cream cheese, dill pickles, ham, ranch seasoning, and green onions. Mix together until creamy and well combined.
Serve with crackers or chips.