I have never made (nor even heard of) angel food cupcakes, but I figured they would be easy to make. And guess what? It was. Super duper easy! (said in my best three-year-old voice)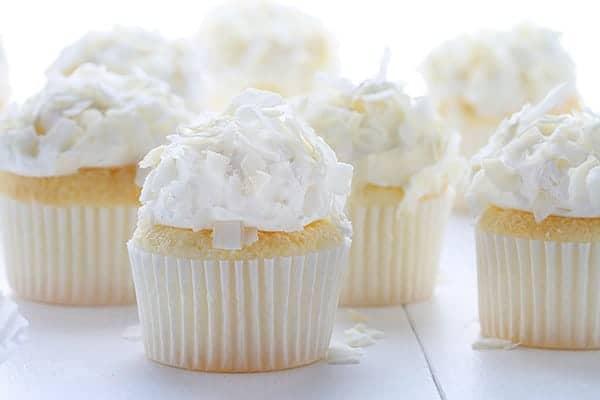 Because I used a box mix. Then I topped it with Cool Whip. Then I added super awesome and special unsweetened coconut flakes. Which I kinda weird that I would add the most expensive and gourmet ingredient as a garnish, but hey, they are pretty.
I love that for a box angel food cake you ADD WATER and bake. It really doesn't get an easier. (Well, I did actually add some coconut extract, but that was really easy to do.)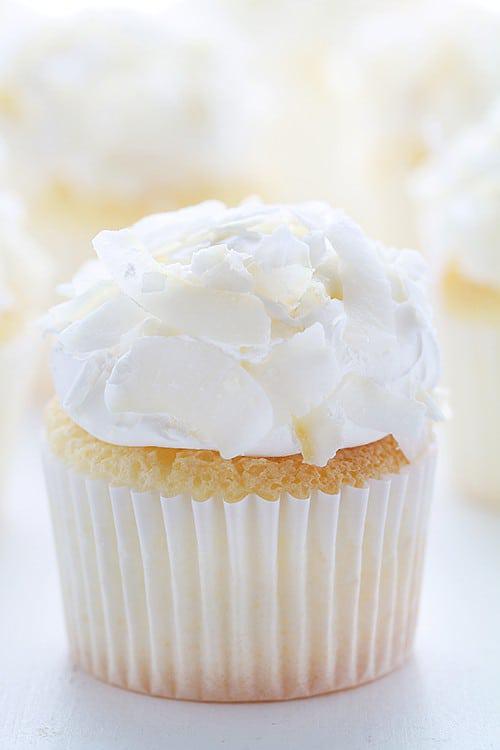 It feels a bit weird typing out a recipe that starts with, "Open a box" but it is just easier to lay out that way.
When "developing" this recipe I want back and forth on every little detail:
Do I want to brush on a coconut simple syrup to infuse more flavor. Should the whipped cream be from-scratch. Should I use a 7-minute frosting recipe. (Ultimately I decided not to do that for aesthetics, but for flavor I think it would be lovely!) Should the frosting be piped on. Would a homemade whipped cream be as stable as store bought. Should I use the sweetened or unsweetened coconut flakes. It's amazing how much detail went into these little suckers!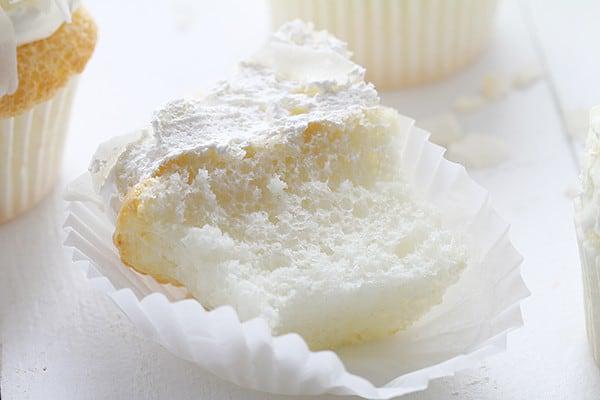 Ultimately, I am happy with how these have turned out, but I do plan on making the entire recipe from scratch to determine if it is worth the time, money, and energy.
These are so delicious as is, it's definitely a project that I am going to enjoy tackling!!
INGREDIENTS
1 box Angel Food Cake Mix
1 1/4 c water minus 2 teaspoons
2 tsp. coconut extract
Frosting
1 9- ounce container Cool Whip chilled
1 tsp. coconut extract
1 c shredded coconut
INSTRUCTIONS
Open box of angel food cake mix and pour content into bowl or stand mixer. Add in water and coconut extract and blend on low for 30 seconds, then on medium for about a minute. Do not over mix.
Pour about 1/4 cup of batter (you do not want them overfilled) into prepared cupcake liners and bake for 12-15 minutes, or until cake just starts to brown around edges.
FROSTING
Add 1 teaspoon coconut extract to chilled whipped topping and stir. Using an ice cream scoop, scoop out frosting onto each cupcake. Gently press coconut flakes into whipped topping