In my house, we love ground beef and cheese a lot! Especially with a nice sauce. This cheesy BBQ meatloaf is amazing. Check out my recipe.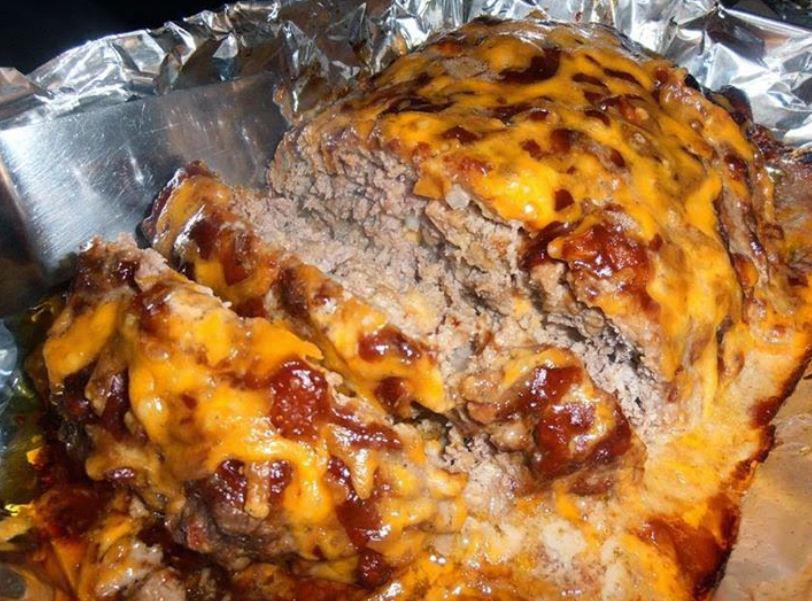 Ingredients
1 lb of ground beef.
1 lb of ground veal.
2 beaten eggs.
4 torn slices of white bread.
¼ cup of milk.
1 tsp of worcestershire sauce.
2 tbsps of yellow mustard.
2 tbsps of ketchup.
½ tsp of black pepper.
1 cup of small diced sharp cheddar cheese.
1 cup of BBQ sauce.
½ cup of shredded sharp cheddar cheese.
Instructions
Preheat the oven to 375° and line a baking pan with tinfoil or parchment paper.
In a large bowl, mix all the ingredients together except for the BBQ sauce and ½ cup of shredded sharp cheddar cheese which are for topping.
Transfer the mixture to the pan and press it out gently to a bout 2 inches thick.
Spread the BBQ over the meat mixture and bake for 1 hour.
Top with the cheddar cheese and bake for 5 more minutes to melt the cheese.