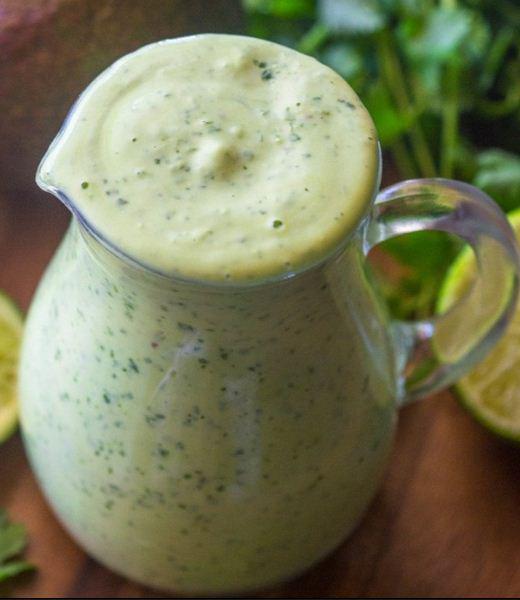 Ingredients :
1 Avocado
1 clove Garlic, peeled
¼ cup roughly chopped cilantro
¼ cup low-fat sour-cream or greek yogurt
1 tablespoon fresh lime or lemon juice (or white vinegar)
3 tablespoons Olive Oil
¼ teaspoon Kosher Salt
¼ teaspoon Ground Black Pepper Water
Directions :
Place all the ingredients In a food processor or blender.
Process until smooth, stopping to scrape down the sides a few times. Thin the salad dressing out with about ? cup water (give or take) until it reaches a desired consistency.
Keep in an airtight container for 1-2 weeks.