Fabulously fun Pumpkin Earthquake Cake is going to rock your world! So easy to do and so good to eat. With its pumpkin and chocolate overload, this is a must make. You have all sorts of flavors with each fork full and you won't be able to stop.
What exactly is an earthquake cake? It's similar to a dump cake… but it gets its name from all the cracks and crevices on top when it's done baking. Similar to how an earthquake would affect land. Pretty smart name if you ask me!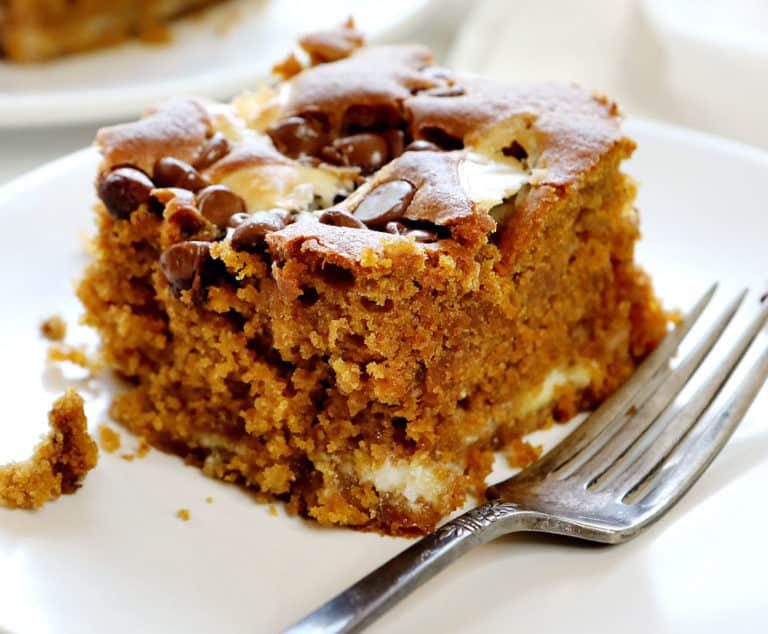 Pumpkin Earthquake Cake
You can be as meticulous or as messy as you want when making this cake, it will all turn out the same. A bug yummy ooey gooey pumpkin cake packed with extra flavor! This is a great recipe to use my Homemade Pumpkin Spice!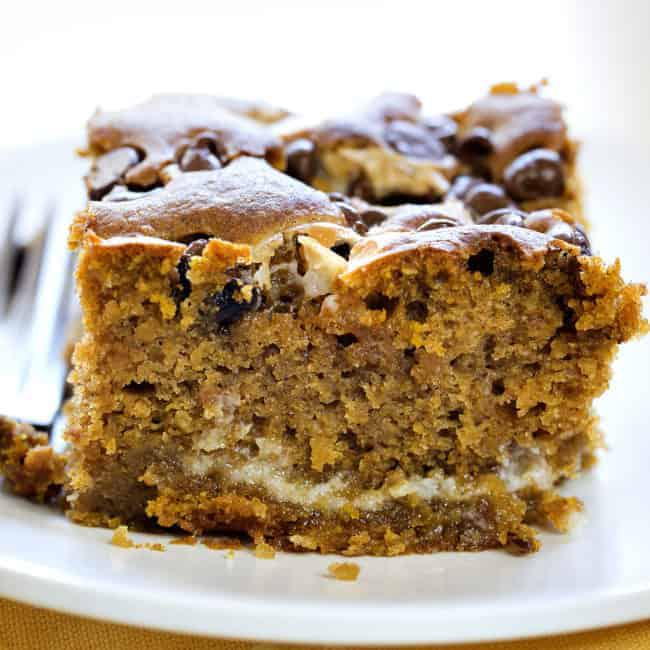 This Pumpkin Earthquake cake was a natural progression from my Earthquake Quake and one that everyone seems to love. The presentation is less than gorgeous, but once people take a bite they are hooked.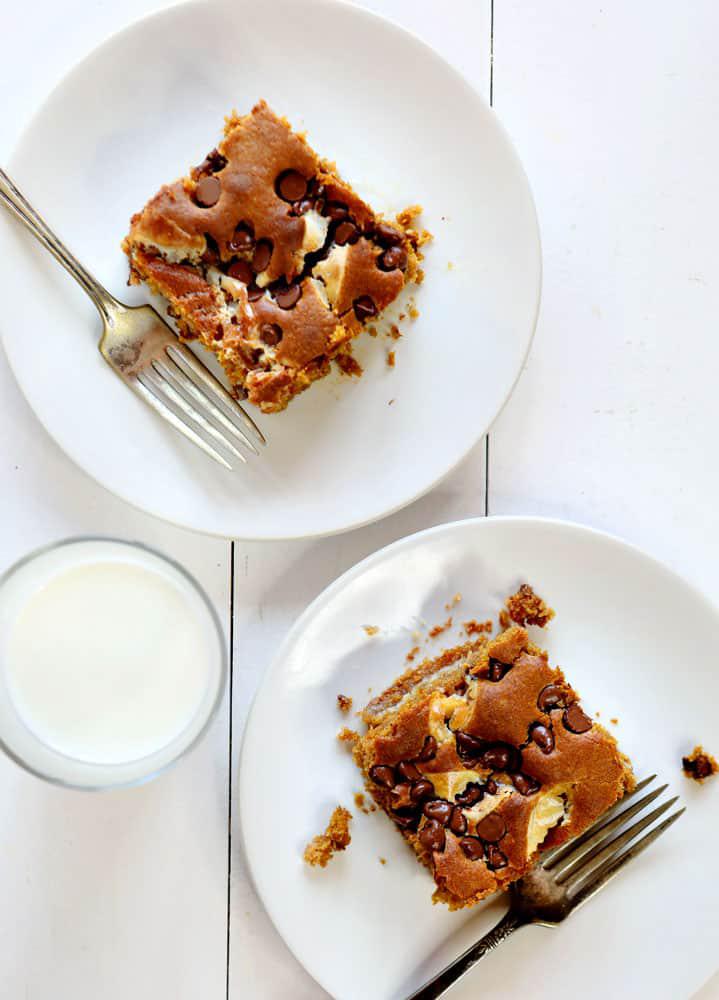 I love to share every detail of the baking process with you and believe that no detail is unimportant. When it comes to baking cakes, there are a few general rules that making the process easier and will help to ensure perfect results.
PREPARE: Read through the cake recipe before you start baking. Make sure that you have all the necessary ingredients available. Often times a cake recipe will call for room-temperature ingredients (like butter and eggs) and setting them out ahead of time so that they can gradually soften is best.
MIXING TOOLS: The tools you use to mix cake can be just as important as the ingredients. Many cakes utilize the creaming method which is creaming together the butter and sugar first. While creaming, the sugar crystals are cut into the butter -or fat- which creates tiny pockets of air that will help the cake to rise. It is important is use a stand mixer in this method as you often want to cream the butter and sugar at high speeds for a longer amount of time. While a hand-held mixer will work, it may not get you the same results. This specific Pumpkin Earthquake cake can easily be mixed by hand (although you will want to sift the cake mix first), with a hand-held mixer, or a stand mixer.
PANS: Pans and how you prepare them matter. Light-colored pans (and glass) work the best for baking cakes. Dark metal absorbs heat faster and can result in the bottom and edges of your cake burning. The gold standard for preparing pans is the butter, flour, and parchment method. This is covering the pan in a thin coat of butter, dusting it with flour (or cocoa for chocolate cakes) and then lining the pan with parchment paper made to fit.
INGREDIENTS
CAKE:
1 box Spice Cake Mix
3 large eggs, room temperature
1 cup pumpkin puree (not pumpkin pie mix)
¾ cup (177g) water
½ cup (112g) vegetable oil
1/3 cup (75g) granulated sugar
2 teaspoons pumpkin pie spice
CREAM CHEESE FILLING:
8 ounces cream cheese, room temperature
1/2 cup (113g) unsalted butter, melted
3 cups (375g) confectioners sugar
1/2 cup chocolate chips
INSTRUCTIONS
Preheat oven to 350°F. Prepare a 9×13 baking pan with non-stick spray or utilizing the butter & flour method.
Mix together the spice cake mix, pumpkin, eggs, water, oil, sugar, and pumpkin pie spice in a large bowl. Pour batter into the prepared pan. Set aside.
In another bowl, mix the cream cheese until smooth and creamy. Add in the melted butter and powdered sugar and mix until well combined.
Place the cream cheese into a piping bag. Pipe the cream cheese mixture on top of the cake mixture. Swirl a knife through the cream cheese. (You can also dollop the cream cheese on top instead of piping)
Sprinkle chocolate chips on top and bake for 40-50 minutes or until an inserted toothpick is removed mostly clean. (A completely clean toothpick could mean your cake is overbaked)
Serve warm with ice cream. (optional)