This pudding is made in England for Christmas Eve. There are many variations of this recipe. We will share with you the basic one, and you can adjust the amount and types of candied fruits, add nuts or, for example, rum.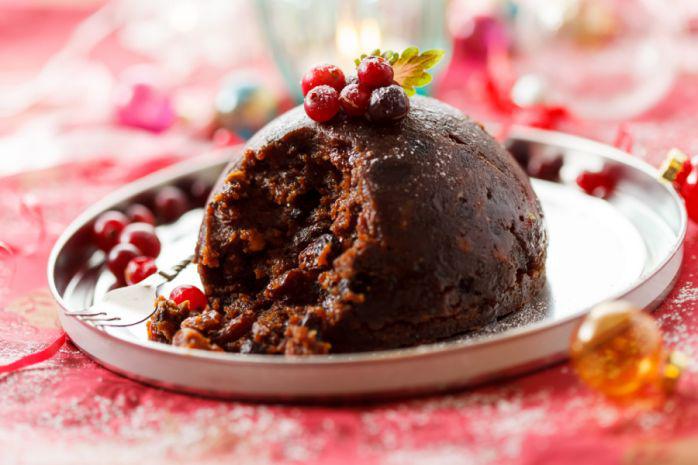 Ingredients
flour 300 g
leavening agent 1 packet.
2 eggs
brown sugar 60g
white sugar 75 g
acacia honey 6 tbsp.
ground spice mix (pepper, cloves, ginger, nutmeg) 1 tsp.
milk 160 ml
candied fruit 150g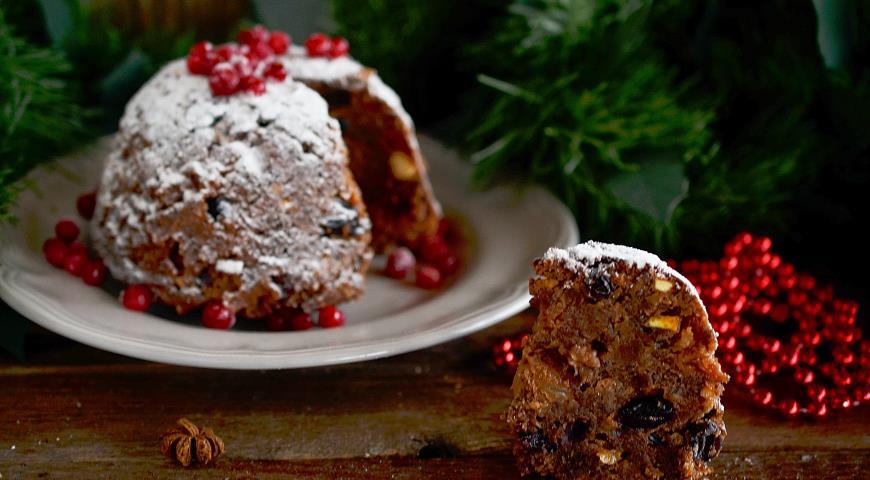 Instructions
Mix the flour with the chopped spices, brown and white sugar, add the eggs, butter, 4 tablespoons of honey, pour the milk and stir everything until it becomes a creamy mass.
You can use an immersion blender for this.
Cut the candied fruit into small cubes and add to the mass.
Grease a deep non-stick pan with oil and put the mixture into it. Cover with a lid.
Bring sufficient water to boil in a large saucepan and add the pudding mixture to the pan.
The mold should be two-thirds submerged in water.
(Be careful!) You need to keep an eye on the water level as you cook and top it up to the right level.
Cook the pudding in a water bath for 2 hours.
After that, carefully take the mold out of the water, let it cool a little and put the pudding on a serving platter.
When serving the pudding, sprinkle it with the remaining honey.