Enjoy this simple and delicious chicken salad with the refreshing addition of grapes. It's a perfect dish for any occasion and can be prepared quickly with just a handful of ingredients.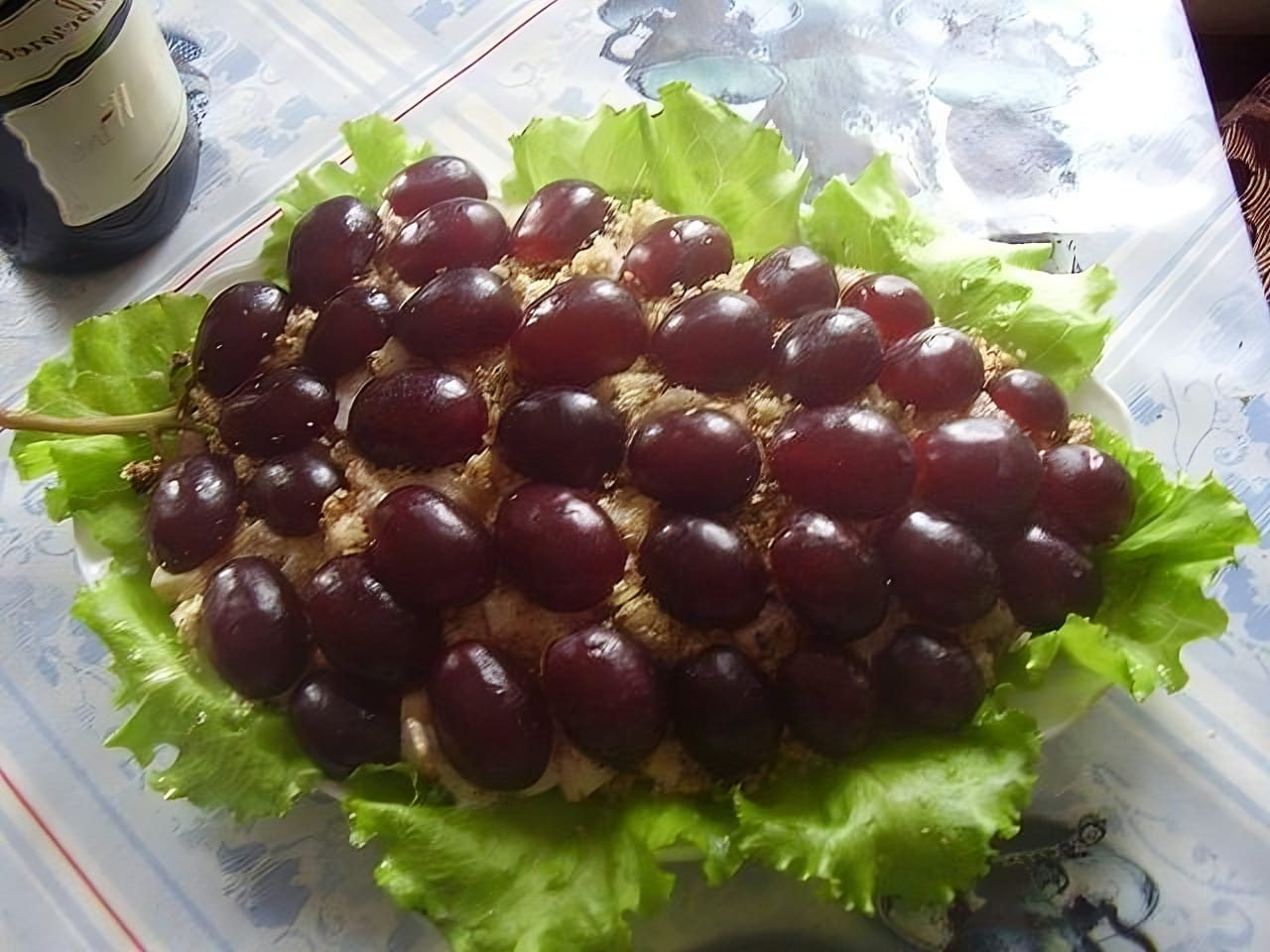 The combination of tender chicken, creamy cheese, and juicy grapes creates a delightful blend of flavors. Give it a try and impress your guests with this "Grape Cluster" salad!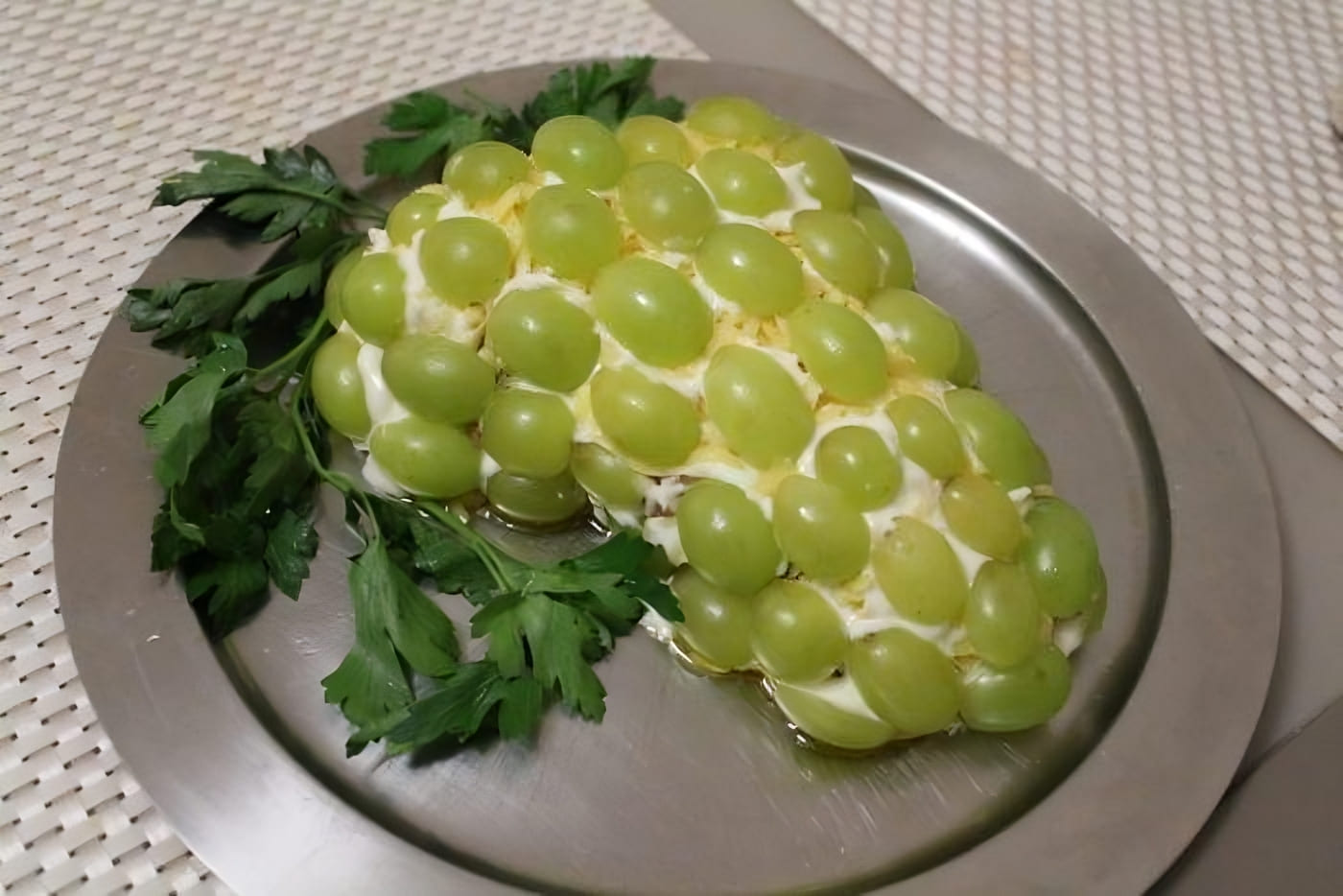 Ingredients:
1 lb – Chicken meat
0.7 lb – Hard cheese
4 pieces – Chicken eggs
0.7 lb – Grapes
Mayonnaise and herbs to taste
Instructions:
Boil the chicken meat and cut it into cubes.
Boil the eggs and grate them coarsely.
Cut the grapes in half and remove the seeds.
Layer the salad: egg whites, chicken, cheese, and egg yolks. You can repeat the layers. Every other layer should be coated with mayonnaise. However, if you prefer a richer salad, you can coat each layer with mayonnaise.
Garnish the salad with grape halves on top.
Bon appetit!