This Ginger Cookie is thin but still packed with flavor and chewy softness! Don't confuse this cookie with a ginger snap that can sometimes be hard and crunchy! You will have no trouble biting into this cookie. The only trouble you may have is biting into all the cookies because one will not be enough!
When these Ginger Cookies come out of the oven and cool, they will be thin. But, don't let that lead you to believe that you are going to bite into a hard cookie (like a ginger snap). In fact, the opposite is true! They are beyond soft! These cookies are so soft and a delightful treat to have with your morning coffee or tea. Plus, the ginger spice and cinnamon is just the right amount of spice to make these cookies one of my favorite cookie recipes. And, they are easy to make!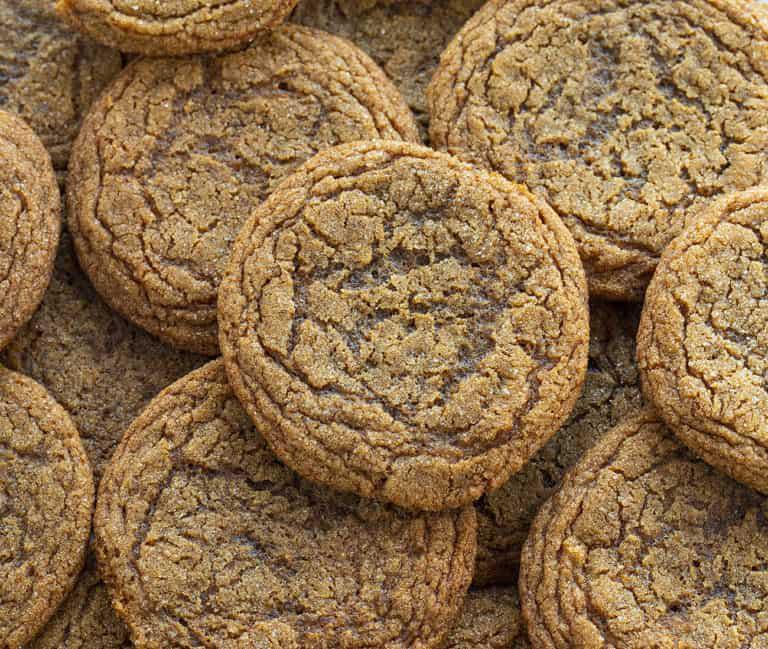 How to Make Ginger Cookies
As I said, Ginger Cookies are easy to make and oh, so yummy! Rolling the dough in sugar gives the cookies an added sweetness.
Preheat the oven to 350°F.
Sift the flour, ginger, baking soda, cinnamon, cloves, and salt in a small bowl and set aside.
In a large bowl, mix the butter and brown sugar.
Beat in the egg, and stir in the molasses.
Add the sifted ingredients to the molasses mixture.
Form the dough into balls and roll them into the granulated sugar.
Flatten the dough balls slightly before baking them on a lined baking sheet.
Let them cool before transferring the cookies onto a wire rack.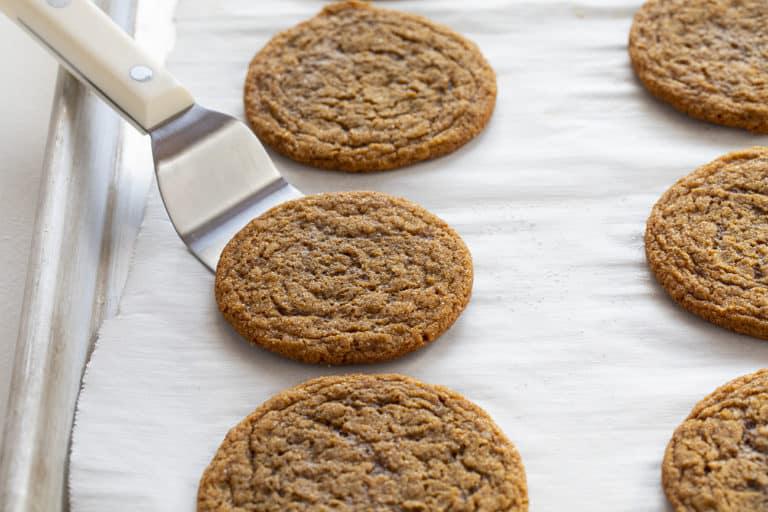 How to Store Ginger Cookies
Around here, most treats don't last long, but if I need to bake Ginger Cookies ahead of time and keep them fresh, there are some things to keep in mind. First, be sure to let the cookies cool before storing them. Then, since these are soft cookies, use an airtight container to keep them in. (Save your tins and less tight containers for holding your crispy cookies.) Also, don't mix and match cookies (including crisp cookies and soft cookies) in one container since the flavors may blend into a taste that is not what you were going for! Keep them covered if they will be sitting out for a few days. After about three days, cookies left out will start to lose their texture and flavor.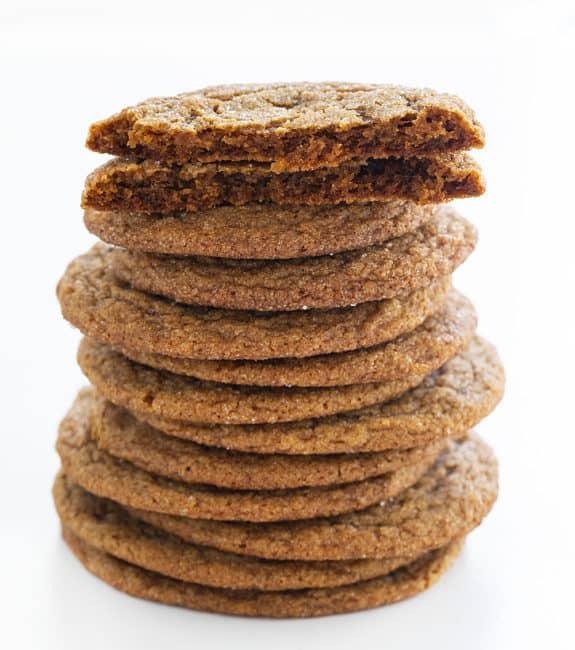 Can I Freeze Ginger Cookies?
Yes! Make a few batches of these cookies to have ready when you need them. Ginger Cookies will be good up to a month when stored in the freezer. Better yet, freeze the cookie dough and simply thaw that out when you are ready to bake the cookies.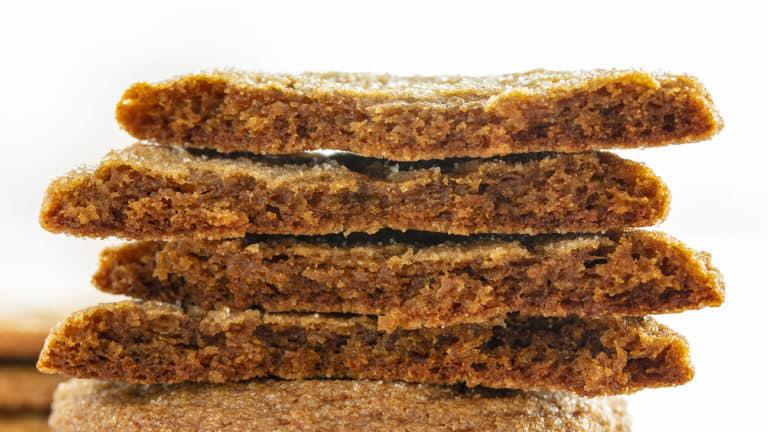 INGREDIENTS
2 1/4 cups (281g) all-purpose flour
2 teaspoons ground ginger
2 teaspoons baking soda
1 teaspoon ground cinnamon
1/2 teaspoon ground cloves
1/4 teaspoon salt
3/4 cups (170g) butter, softened
1 cup (200g) brown sugar
1 large egg, room temperature
1/4 cup (84g) molasses
4 tablespoons granulated sugar, for rolling
INSTRUCTIONS
Preheat oven to 350°F.
Place the flour, ginger, baking soda, cinnamon, cloves, and salt in a sifter, and sift into a bowl. Set aside.
In a large bowl, mix together the butter and brown sugar until light and fluffy.
Beat in the egg. Then, stir in the molasses.
Add the sifted ingredients into the molasses mixture.
Shape the dough into 1-inch sized balls, rolling them into the granulated sugar.
Place the cookies a couple of inches apart onto a lined baking sheet, flattening slightly.
Bake for 8-10 minutes, letting them cool before transferring to a wire rack to cool completely.