This recipe is a game-changer, providing you with a delectable treat in no time. The combination of fluffy cake batter and sweet, juicy strawberries is an absolute delight.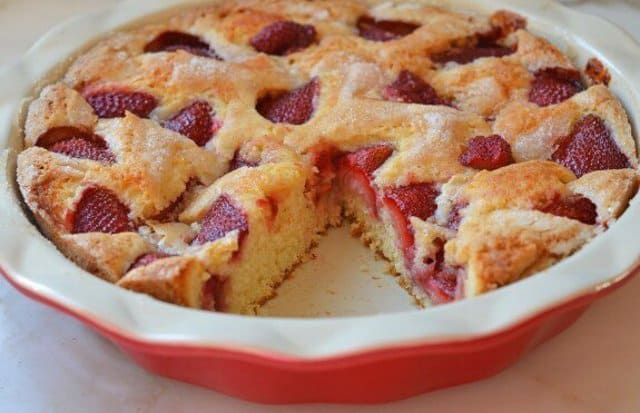 With a hint of vanilla, it's an exquisite dessert that can be whipped up effortlessly. So, if you're craving a scrumptious dessert without the hassle, this is the way to go. Whether it's for a special occasion or a quick indulgence, this Strawberry Cake is the answer. Bon appétit!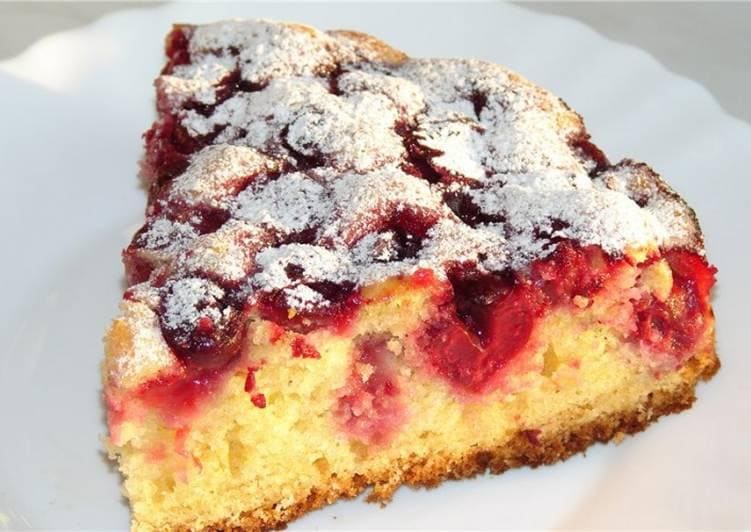 Ingredients:
200 grams (7.05 oz) of flour
100 grams (3.53 oz) of kefir
200 grams (7.05 oz) of sugar
1 egg
1 teaspoon of baking powder
6 tablespoons of unsalted butter
1 teaspoon of vanilla extract
100 grams (3.53 oz) of strawberries
Instructions:
Combine the flour with sugar and baking powder. Add soft butter and crumble it using your hands. Then, add the egg, kefir, and vanilla extract. Mix until the batter is smooth.
Transfer the batter into a baking dish.
Place the strawberries on top and bake in a preheated oven at 180°C (356°F) for 15-20 minutes or until it turns golden.
You can dust some powdered sugar on top for decoration.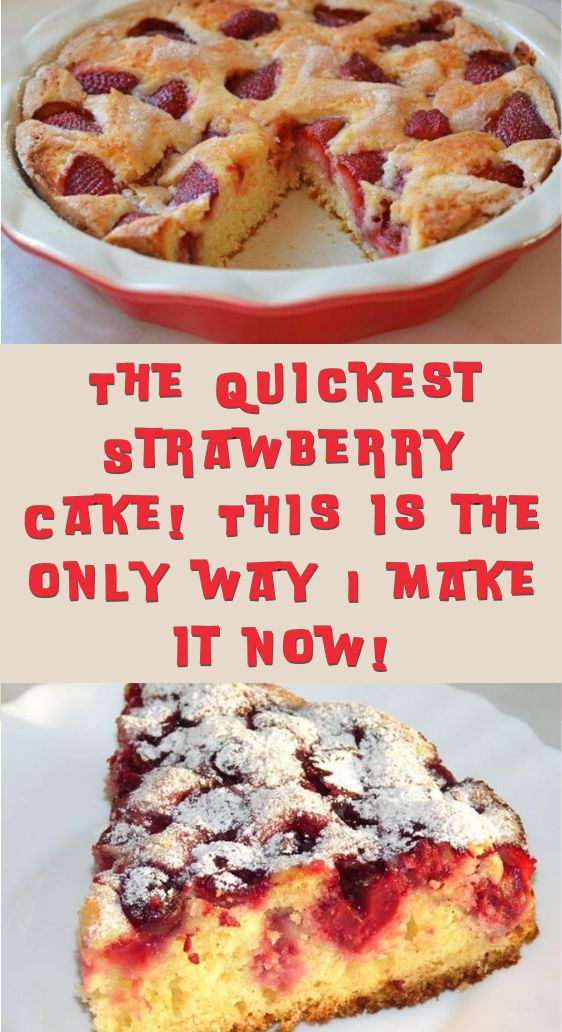 Enjoy your meal!