Explore 25 tantalizing filling options that will leave you craving for more!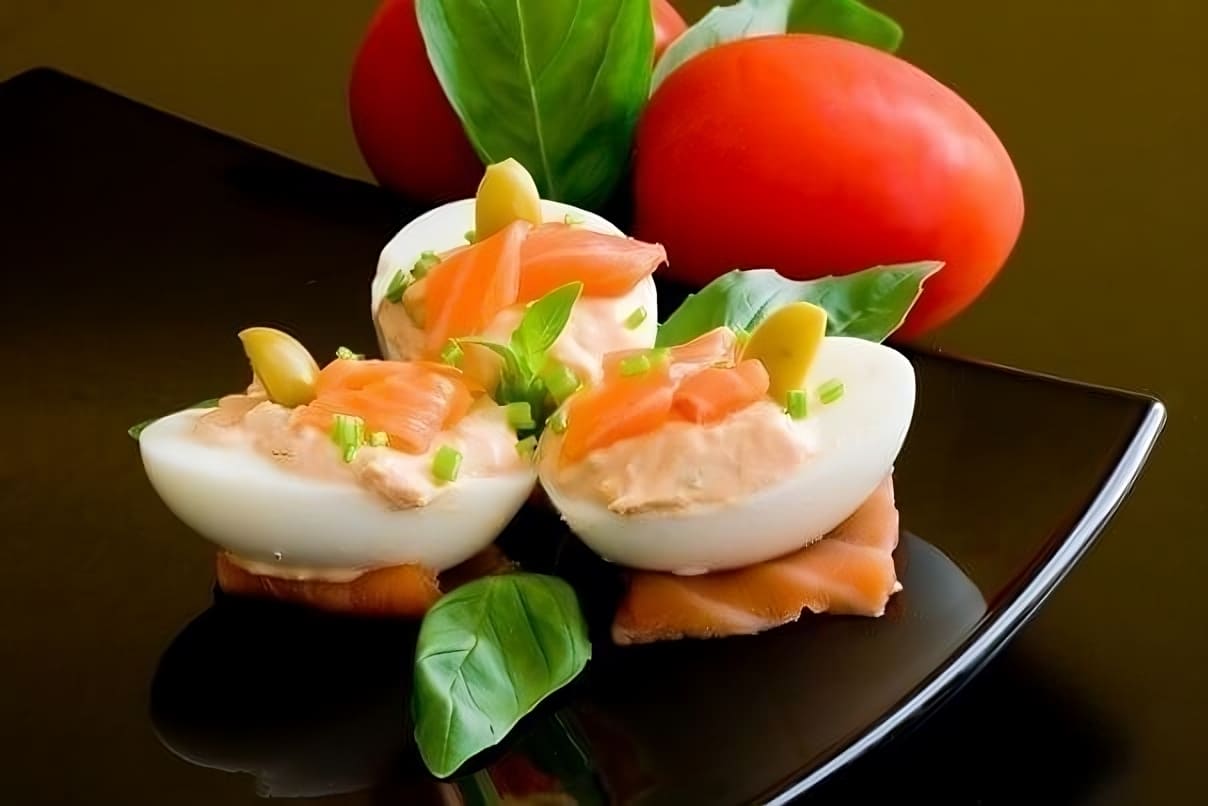 Unlock the art of culinary creativity with Stuffed Eggs – a mesmerizing journey through 25 delectable variations that will elevate your appetizer game to new heights! Delight in the anticipation of exploring an array of sumptuous fillings that transform ordinary eggs into extraordinary delicacies. From the classic combination of cheese and garlic to the luxurious allure of caviar, this recipe offers a spectrum of flavors that cater to every palate. Picture the excitement of assembling these edible gems, each one a miniature masterpiece packed with a unique burst of taste.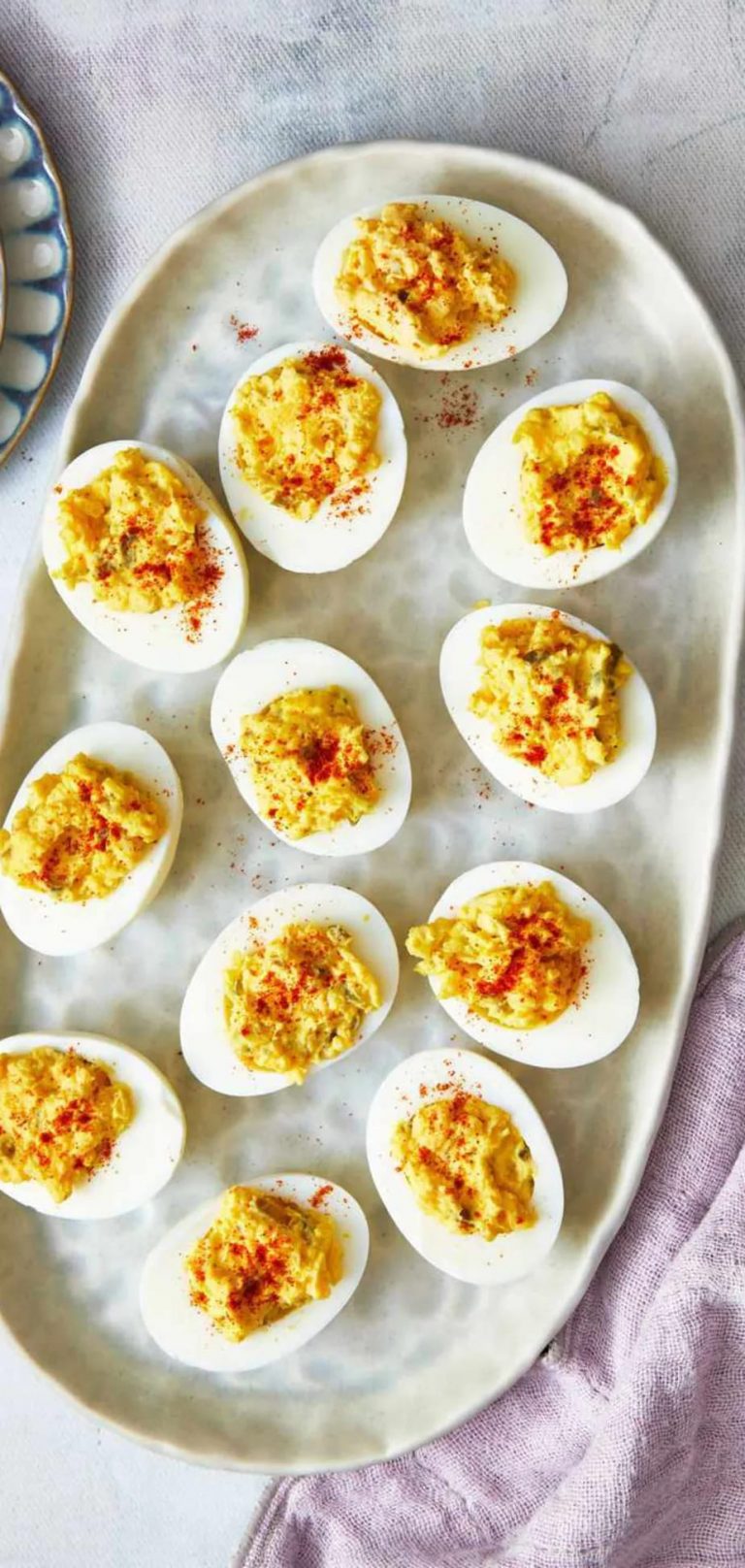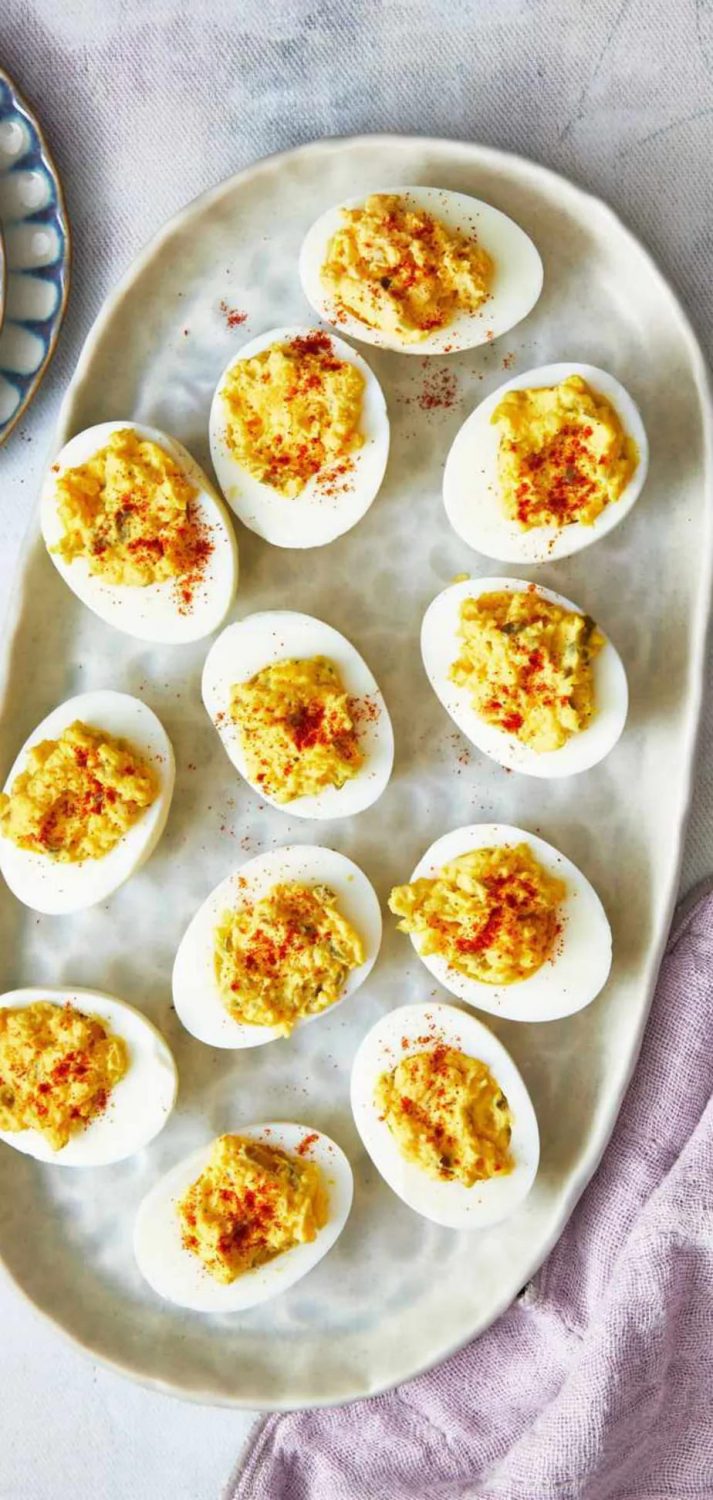 Whether you're craving the elegance of smoked fish or the zing of zesty shrimp, this recipe holds the key to crafting hors d'oeuvres that will impress and delight. The artistry doesn't stop at taste alone – these stuffed eggs are a feast for the eyes, with their vibrant colors and artistic presentations. Dive into a world where every filling tells a story, and each bite is a symphony of flavors. Get ready to indulge in a culinary adventure that promises to delight, surprise, and tantalize your senses. Stuffed Eggs: where innovation meets indulgence, and your taste buds embark on a journey of epic proportions!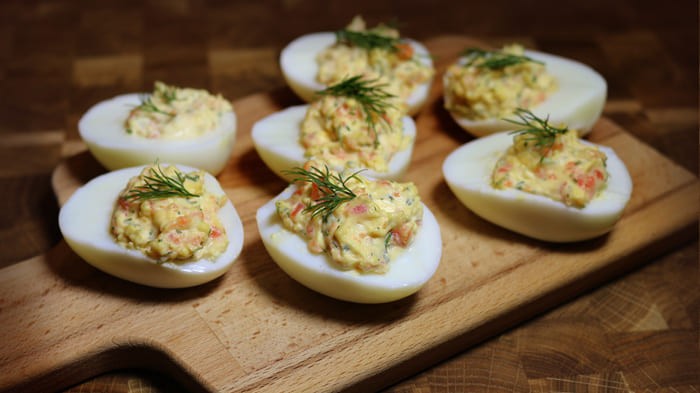 Sauté finely chopped onions and mix with egg yolk.
Hard cheese with garlic, mayonnaise, and egg yolk.
Egg yolk with finely chopped olives or olives and mayonnaise.
Red or black caviar. No egg yolk needed.
Cheese grated finely, walnuts, mayonnaise, and garlic. Garnish with walnut halves.
Tuna or mackerel with olives.
Shrimp with egg yolk. Top with a whole boiled shrimp.
Egg yolk, mayonnaise, mustard, and pickles – grated or chopped finely.
Cod liver, fried onions plus egg yolk.
Ham, herbs, egg yolk.
Any pâté with egg yolk.
Any smoked fish with egg yolk.
Fried mushrooms, sour cream, and egg yolk.
Salted herring, fresh apple, and pickled onions.
Green peas, egg yolk, and mayonnaise.
Avocado with crab sticks and mayonnaise.
Mushrooms, egg yolk, spices, and mayonnaise.
Egg yolk, sautéed onions.
Egg yolk, sautéed onions in butter, preferably fried mushrooms (e.g., chanterelles), sour cream.
Egg yolk, sautéed onions, salmon in oil, or cod liver.
Egg yolk, boiled and sautéed champignon mushrooms, ham, fried onions, and mayonnaise.
Egg yolk, green peas, or canned green beans. Blend all and season generously with spices.
Shrimp, fig, garlic, and mayonnaise.
Minced marinated herring.
Thinly slice goose liver, sauté with sliced onions, mix egg yolks with butter and béchamel sauce, season with salt, black pepper, and brandy, pour white sauce over stuffed eggs.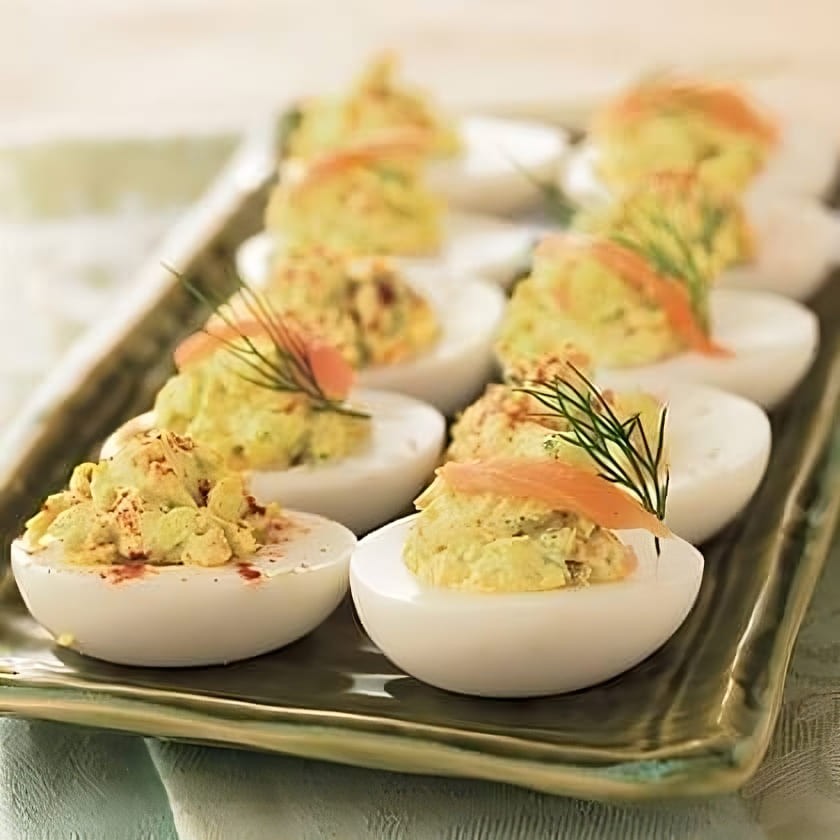 Dive into the world of stuffed eggs, where every bite is an explosion of flavors and creativity!