This is a tender, hearty and very tasty dish that will delight you and surprise your friends.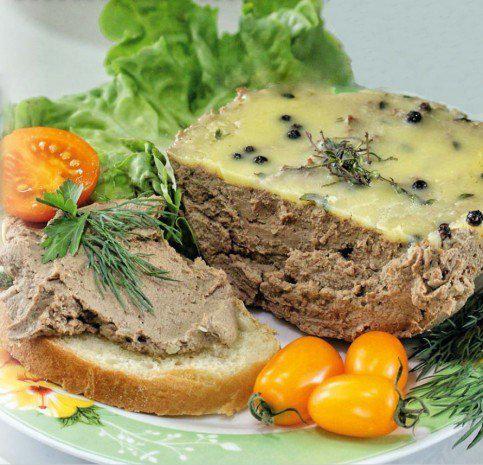 Ingredients
Chicken liver 500 g
Onion 1 pc.
Butter 100g
Chopped thyme 1 tbsp.
Green pepper 1 tbsp.
Brandy 2 tbsp.
6 Tbsp. melted butter.
Garlic 1 clove.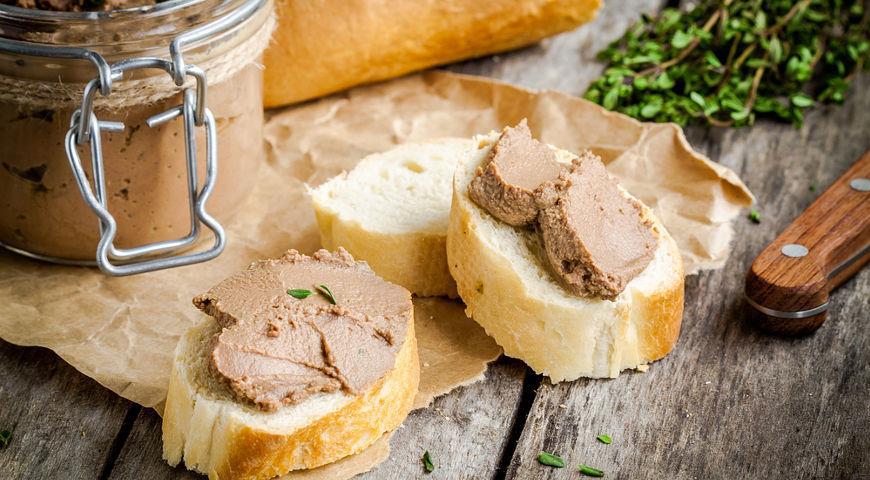 Instructions
Saute the onion until soft in 2 tablespoons of butter.
Add garlic, thyme – fry for 1 minute, then liver, fry for another 5 minutes.
Put fried liver, remaining butter, pepper, pour brandy, whisk and salt into the mixer.
Spread the pâté into bowls, pour the melted butter over it and place in the fridge overnight.