Introducing an original appetizer made from flatbread: hot rolls filled with potatoes and mushrooms. It's a delicious, quick, and satisfying treat that's perfect for any occasion!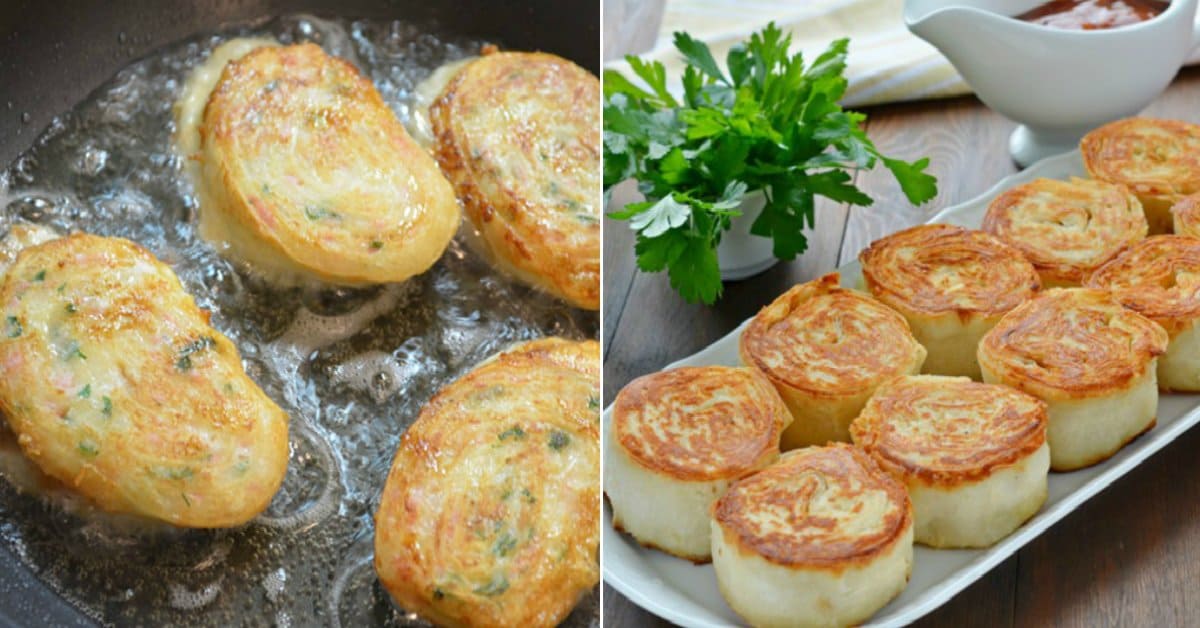 Ingredients:
Flatbread (2 sheets)
Potatoes (500 grams or approximately 1.1 pounds)
Onion (1 piece)
Garlic (3 cloves)
Mushrooms (300 grams or approximately 10.5 ounces)
Fresh herbs (1 bunch)
Sunflower oil (4–5 tablespoons)
Salt (to taste)
Ground black pepper (to taste)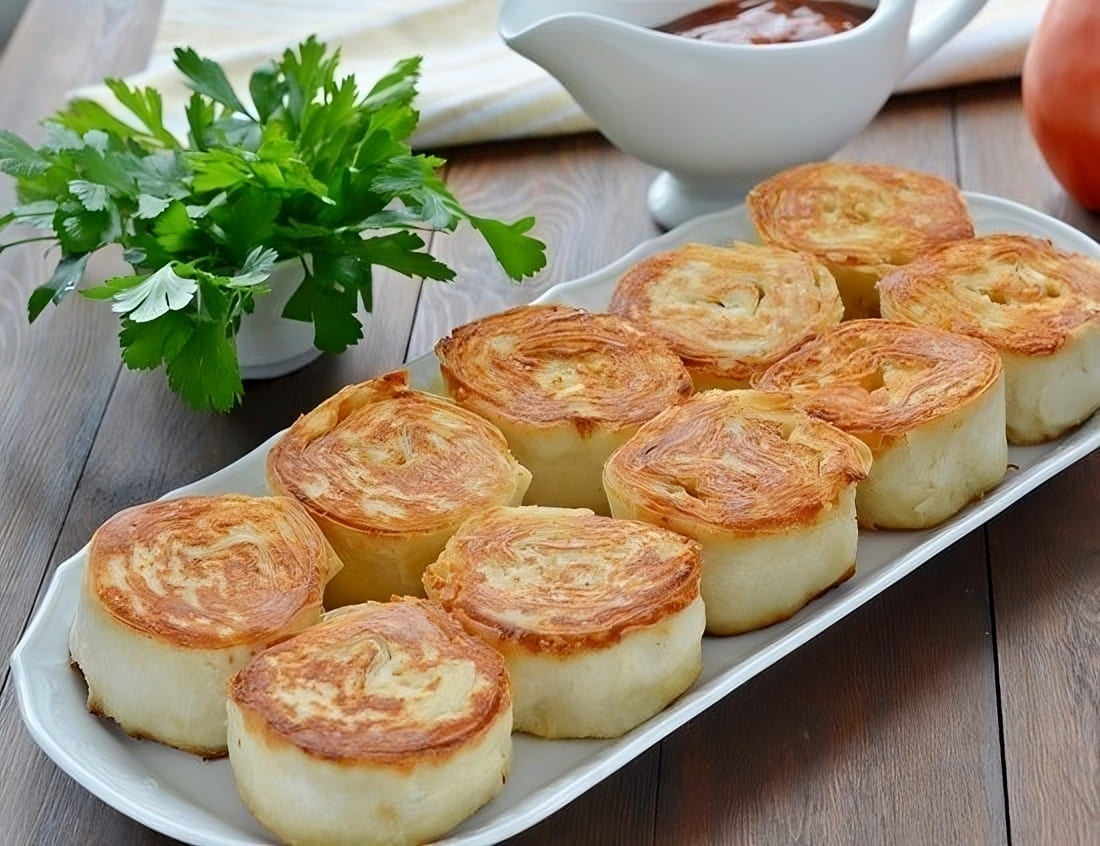 Instructions:
Peel and boil the potatoes in salted water until they are tender.
While the potatoes are cooking, finely chop the onion and sauté it in 2 tablespoons of sunflower oil for about 3 minutes. Add the mushrooms and continue cooking for another 5–7 minutes.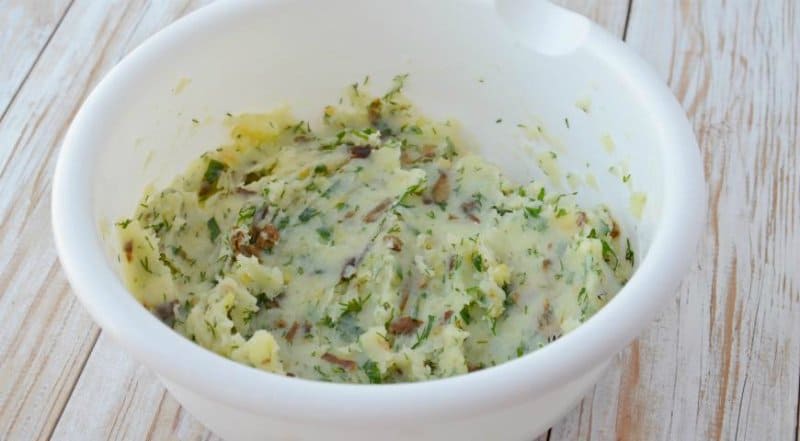 Mash the cooked potatoes, using a little of the potato cooking water. Add the sautéed mushrooms with onions, finely chopped fresh herbs, and minced garlic. Season with salt and ground black pepper to taste. Mix the filling until it reaches the desired flavor and texture.

Lay out one sheet of flatbread and spread half of the filling evenly over it. Place the second sheet of flatbread on top and distribute the remaining filling over it. Roll it up like a log.
Cut the roll into small pieces, about 2 cm (0.8 inches) in width.
Heat 2-3 tablespoons of sunflower oil in a pan and fry the flatbread rolls on both sides until they turn golden brown and crispy.
Serve the hot flatbread rolls immediately. They can be enjoyed as a full-fledged main dish or as a popular appetizer at gatherings or picnics. Share this recipe with your friends; they'll surely love it!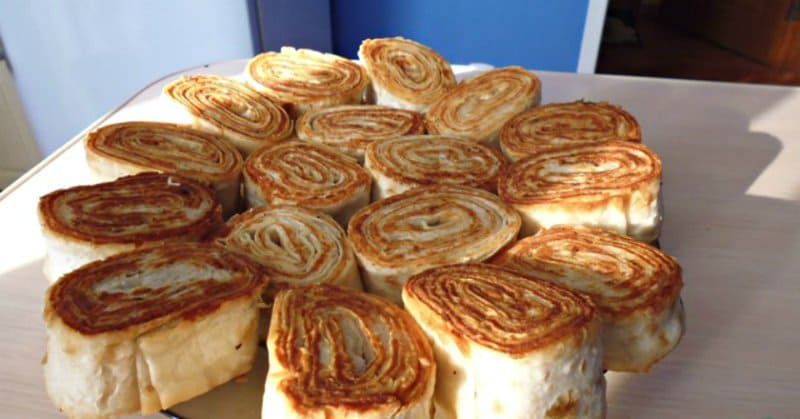 These hot flatbread rolls with potatoes and mushrooms are not only delicious but also a delightful twist on traditional flatbread dishes. Try them out and experience the perfect blend of flavors and textures!