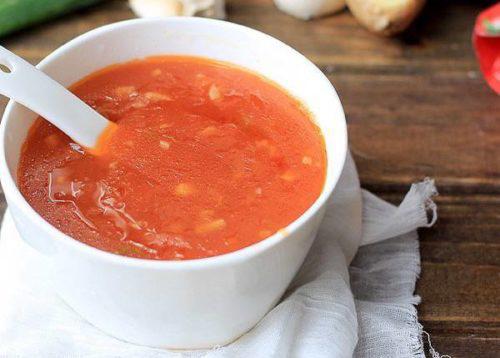 Ingredients
¼ cup ketchup
1 tbsp cornstarch
1 cup pineapple juice
½ cup rice vinegar
½ small green bell pepper, seeded and minced
½ cup brown sugar
1 teaspoon salt
1 tbsp cooking oil
Instructions
Combine the pineapple juice, vinegar, ketchup, sugar, and salt in a small bowl.
Stir until the sugar and salt are dissolved
Add the cornstarch and stir until well dispersed.
Pour and heat the oil in a sauce pan over medium heat.
Add the bell peppers and cook, while stirring regularly, until softened.
Add the liquid mixture and bring to a boil, while whisking regularly.
Continue to cook, whisking regularly, for about 2 to 3 minutes or until sauce thickens.
Remove from heat, let it cool and transfer to a container. Use for different dishes like lumpiang shanghai and rellenong hipon.