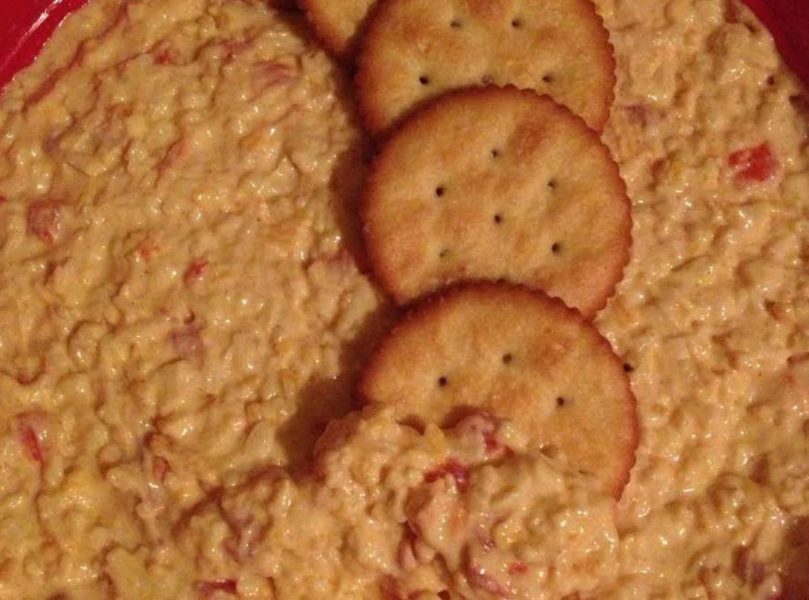 Serves:many
Prep:30 Min
Ingredients
2 c sharp cheddar cheese, shredded
2 c monterey jack cheese, shredded
8 oz cream cheese, room temperature
1 c mayonnaise (i used duke's light)
1 jar(s) pimentos, diced, 4 oz.
1 Tbsp vinegar
1/2 tsp onion powder
1/2 tsp garlic powder
1/2 tsp paprika
1/2 tsp cayenne pepper
1/2 tsp sugar (i used splenda)
Instructions
In large mixing bowl, combine the two cheeses.
Mix with your hands until the two cheeses are totally blended throughout.
In a medium microwave-safe mixing bowl, place the room temperature cream cheese.
Cream it, using a fork or an electric mixer. If not soft enough to cream easily, microwave for 15 – 20 seconds.
When smooth, add mayo, vinegar, spices and sugar. Again, cream until mix is smooth.
Fold in the pimentos until well-distributed in the mix.
Add cream cheese mixture to the two blended cheeses in large mixing bowl.
Using a fork, slowly incorporate the cheeses into the cream cheese mixture until all cheese is moistened and well-blended.
Continue to blend until you achieve desired texture – anywhere from chunky to smooth – your choice.
You can serve immediately with crackers, celery sticks, or use in a sandwich. Or you can refrigerate and serve chilled.
Flavor will intensify as it sits.
Enjoy!