These little doughnuts look like sunshine, just as bright and beautiful. They turn out delicious, airy, tender and crunchy at the same time! Especially now, when it's already cold and not enough sunshine time to make them.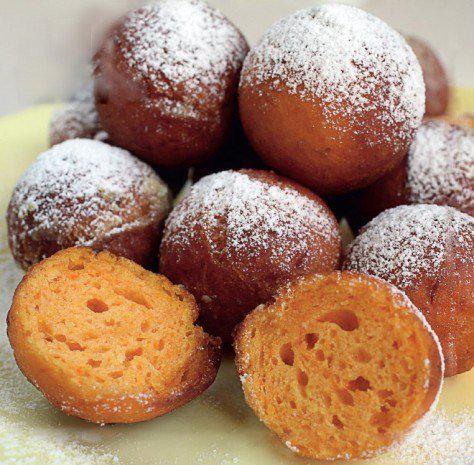 Ingredients
Pumpkin 500 g
Flour 2-3 cups
Sugar 3 tbsp.
Dry yeast 1 package.
Butter 2 tbsp.
Vegetable oil 1 tbsp.
Salt 0,5 tsp.
Vanilla sugar 1 package.
Sugar powder To taste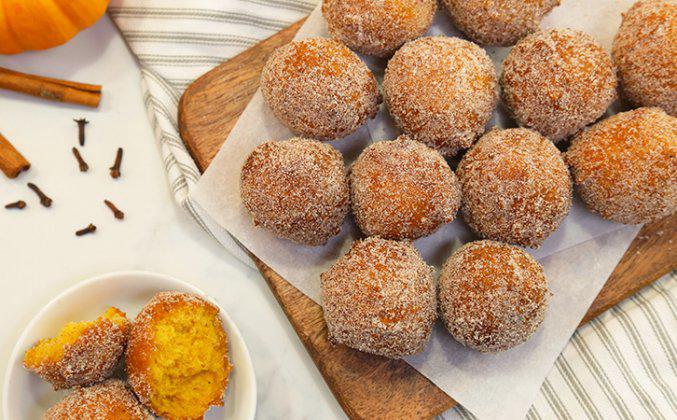 Instructions
Peel the pumpkin, cut it into cubes and boil in a small amount of water.
Rub through a sieve (or chop in a blender).
Make dough by mixing flour, sugar, yeast, butter, salt and pumpkin puree.
Leave to rise for 1-1.5 hours.
Knock back the dough. Form into balls, put them on parchment and leave for 15-20 minutes.
Deep-fry until golden.
Serve with powdered sugar on top.