Enjoy the fantastic combination of flavors in this delightful bread that's loaded with butter, cheese, and garlic. The crunchy exterior perfectly complements the creamy and flavorful filling. Whether you use a "day-old" French baguette or a regular one, this recipe will surely satisfy your taste buds.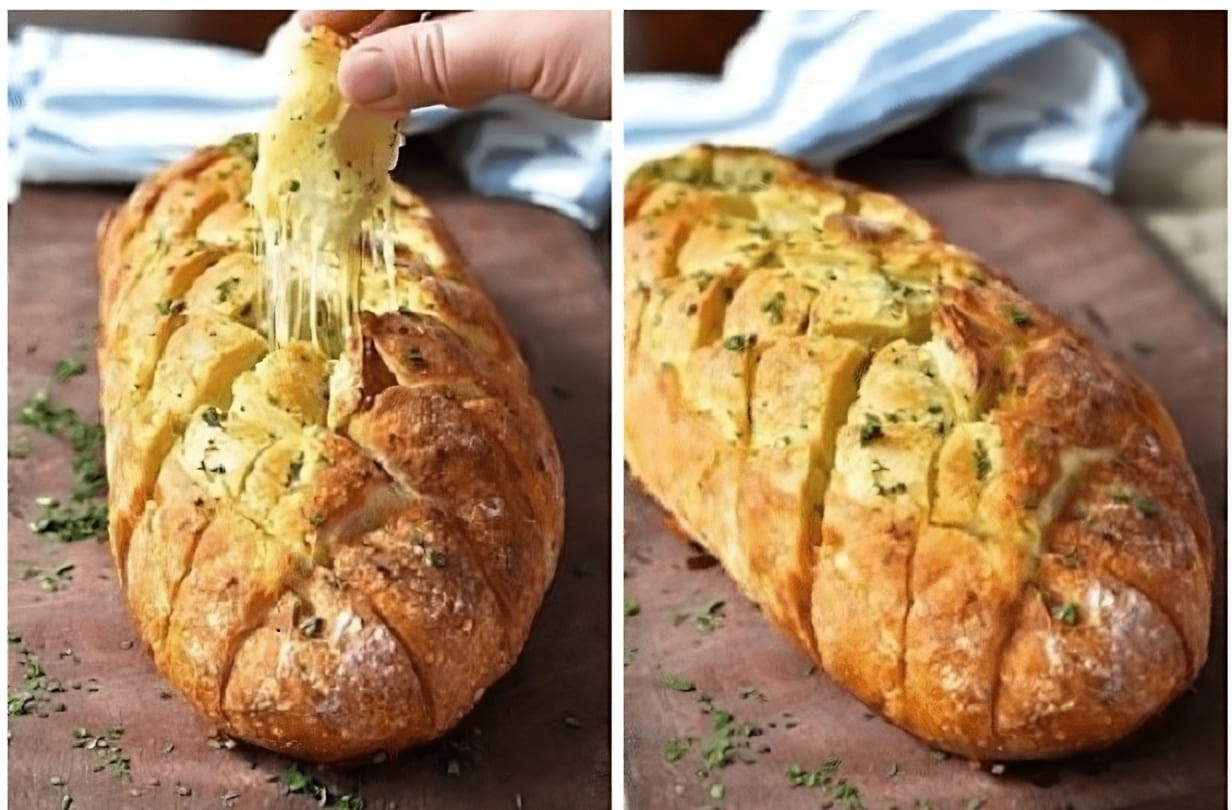 The melted cheese and aromatic garlic will have your senses captivated, and the blend of herbs adds a refreshing touch. This dish is incredibly easy to make, and the result is a mouthwatering treat that's perfect for sharing with friends and family. So, indulge in this wonderful bread creation and savor every delightful bite!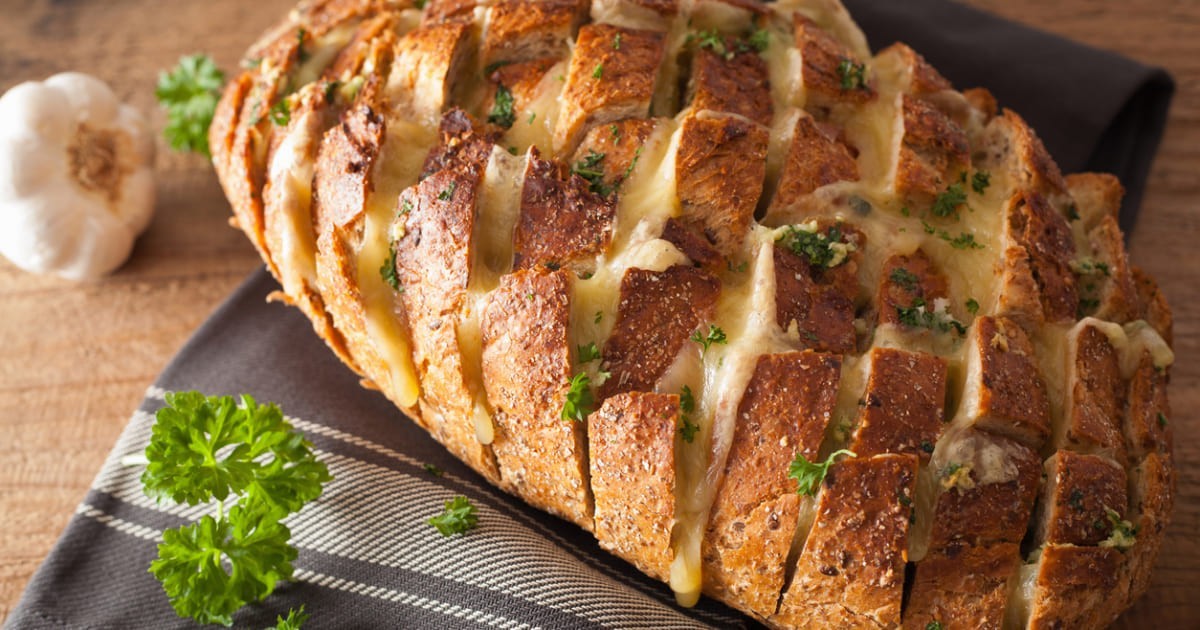 Ingredients
1 French baguette, preferably "day-old," or a regular baguette
3.5 oz cheese
3.5 oz softened butter
2-3 cloves of garlic
Parsley and dill, to taste
Instructions
Grate the cheese, press the garlic, and add the softened butter along with finely chopped herbs. Mix everything together.
Preheat the oven to 200°C (390°F). Make diagonal cuts in the baguette without cutting through completely and fill the cuts generously with the cheese mixture.
Wrap the baguette in foil and place it in the preheated oven for 20 minutes. Then partially uncover the foil and leave it for an additional 5 minutes to slightly brown the bread, you can use the broiler for this step.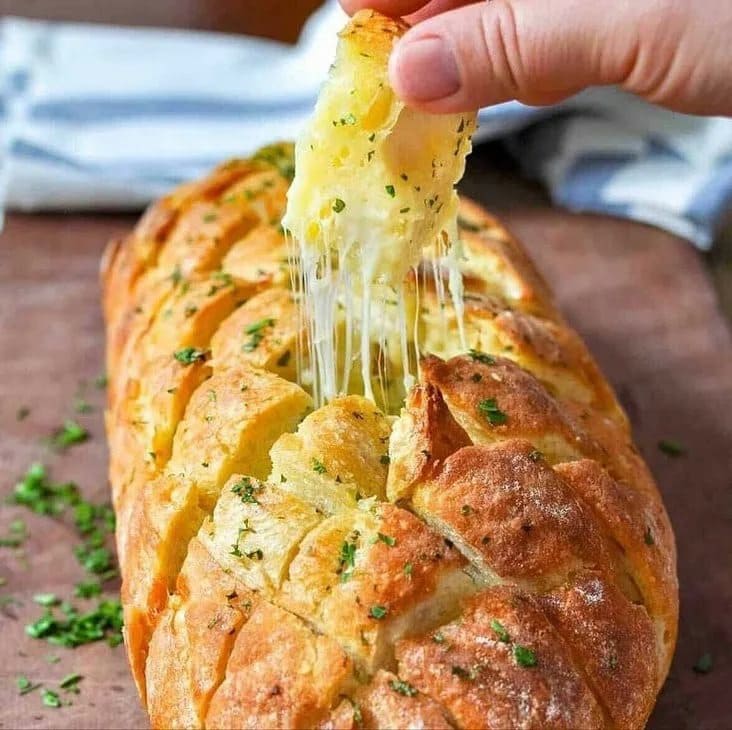 Serve by slicing along the pre-made cuts or alternatively, slice nearby with a sharp knife, which will keep the filling inside.