If your husband says that potatoes with meat is a boring dish, then it's time to change something in your life together. It also becomes fresh. Breathe in it lively and vivid emotions, smile more often and offer your beloved a dish whose magical taste will prove how you value your relationship with your spouse! From the most ordinary products, incredibly tasty treats are obtained! But remember that the main secret of delicious culinary delights is your love, which you put into the process of preparing culinary delights.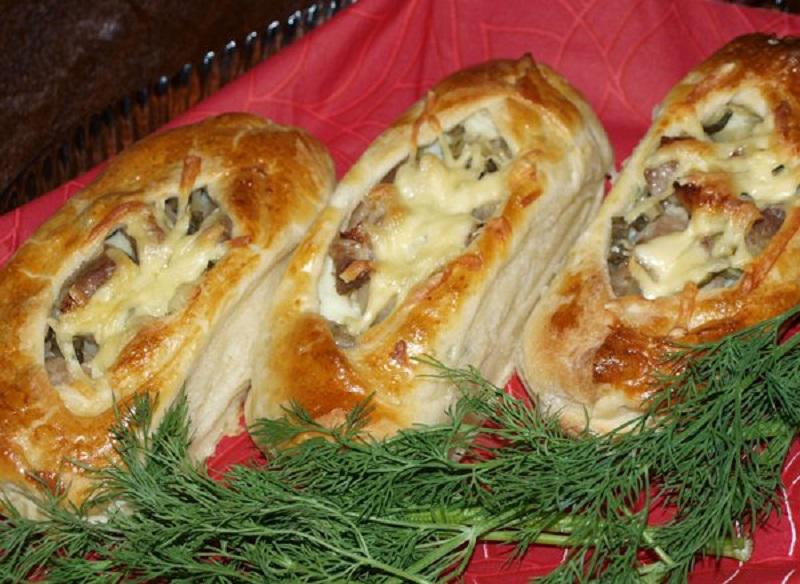 You will need:
potatoes – 1 kg;
milk – a quarter cup;
butter – 1-2 tbsp. ;
meat (any) – 0.5 kg;
onions – 1 ;
salted or pickled cucumbers (cut into cubes or grate on a coarse grater) half a glass;
puff yeast dough – 0.5 kg;
raw chicken egg – 1 ;
cheese, which belongs to the hard varieties (grate on a fine grater) – 50 g;
salt to taste.
How to cook:
Make a gentle mashed potato first. Boil the potatoes, add the egg, butter, milk to it. Crush until smooth. Salt a little.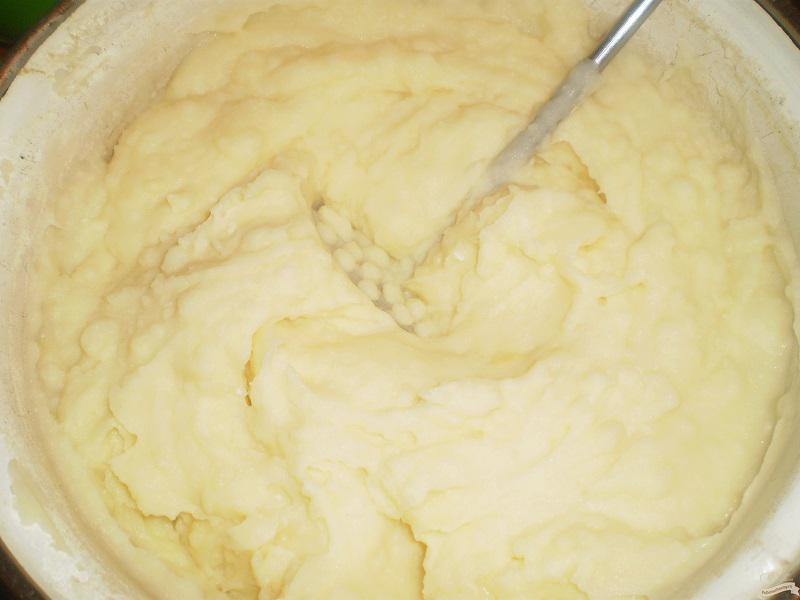 Dice your favorite type of meat: chicken, turkey, pork, rabbit.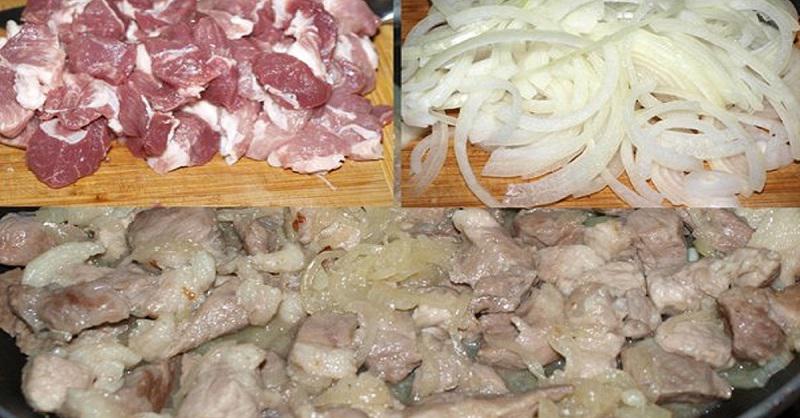 Fry the meat with onions in a pan. Salt a little.
Roll puff pastry into thin layers, cut rectangles from them.
First place the potatoes in the center of the rectangles, then the meat on top, then the cucumbers.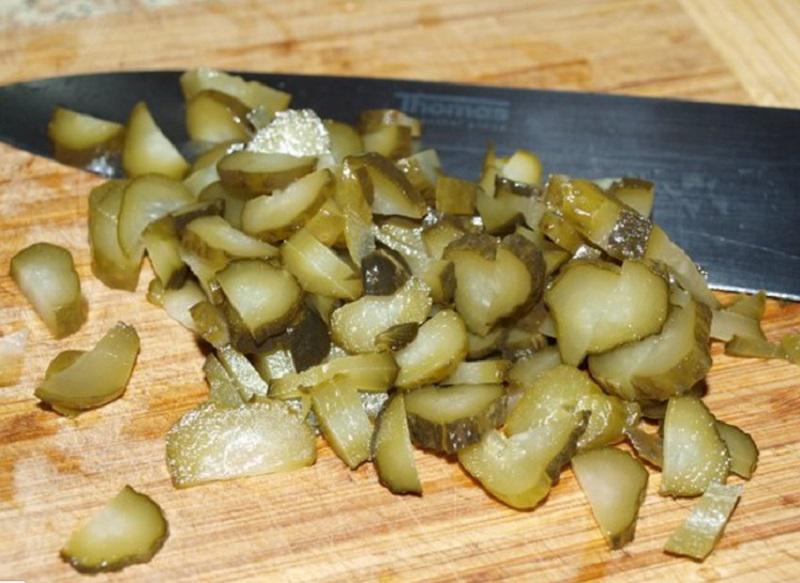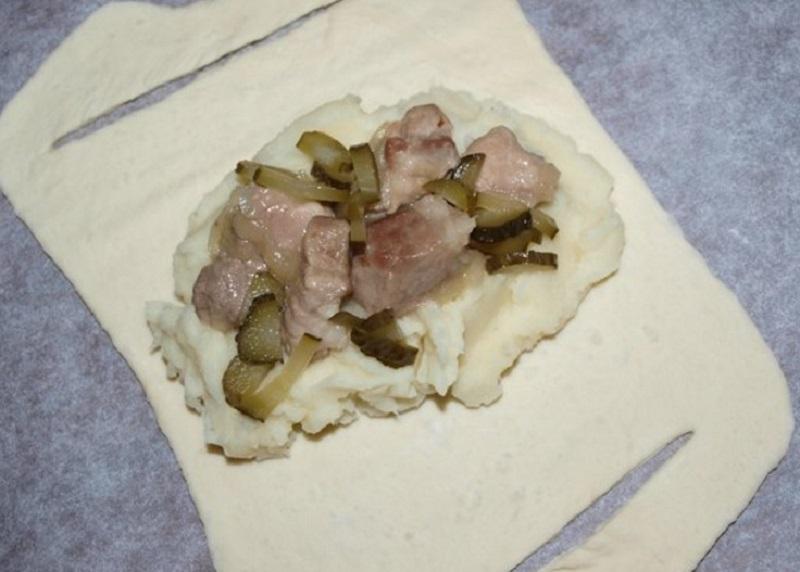 At the edges of the dough, make longitudinal cuts so that the edges remain intact.
Place one edge of the rectangle on the other so that the cuts match. Pinch the edges left and right.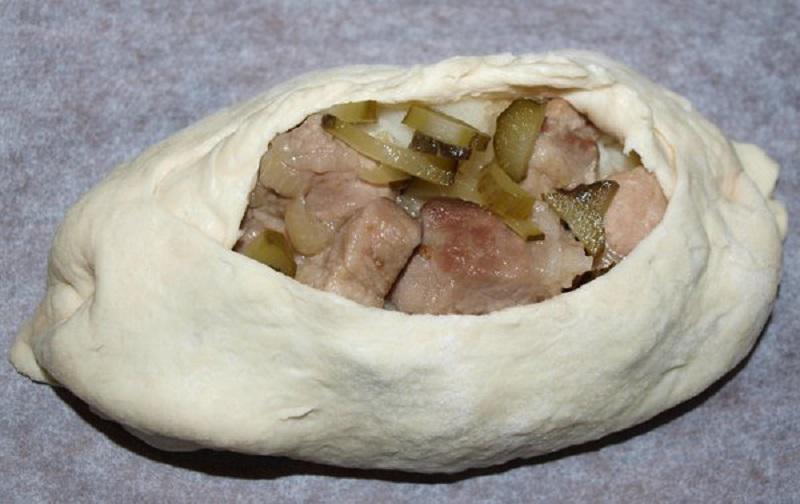 You will get beautiful boats. Sprinkle cheese on top.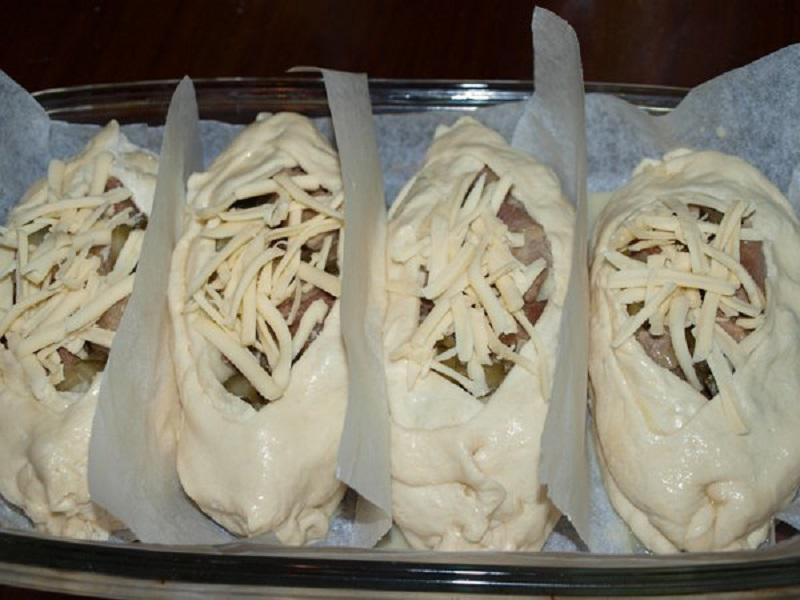 Bake products in the oven by adjusting the temperature control to 180 degrees – about 25-30 minutes.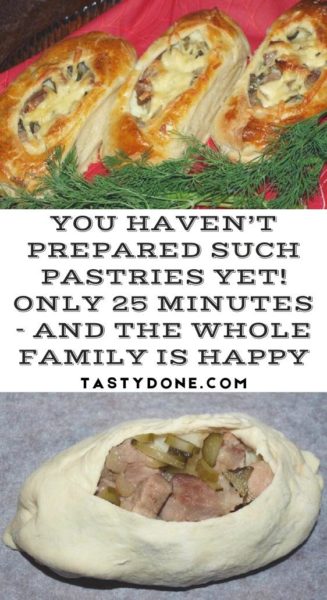 Is it not a simple but very original recipe? Share it with your friends!