If your family loves the Mojo Potatoes from Shakey's, and always end upp ordering it whenever you have the chances to dine there, then this recipe is just right for you.
This delicious Crispy Mojo Potato Recipe is not the exact recipe from Shakey's but it is super tasty and yummy.
Using Ferna all-purpose breading mix or Mert's Chicken breading, eggs, and of course the potatoes, you can easily cook yourself a mojo potato.
What makes this dish more delectable is the crisp that will cause you to grab some more.
Try this recipe now and surely your family will love this crispy mojo potato!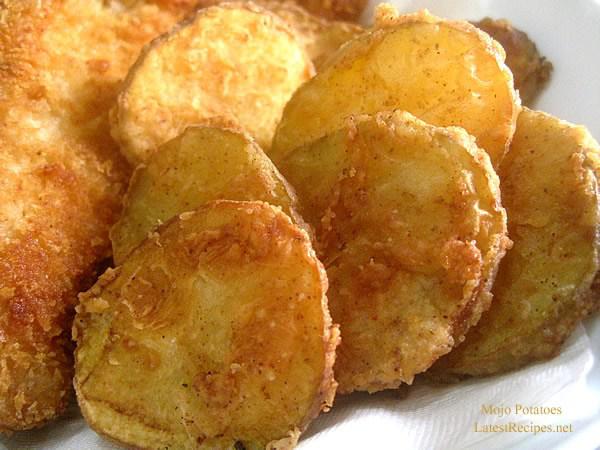 Ingredients
4 potatoes, sliced into ¼" rounds
2 packs Ferna all-purpose breading mix (alternative: Mert's Chicken Breading)
2 eggs
¼ cup water
Cooking oil, for deep frying
Lady's Choice Caesar or ranch dressing
Instructions
In a bowl, whisk together eggs and water. Set aside.
Clean potatoes and slice into ¼" round, then put them straight into the egg-water mixture to soak.
Heat oil until 350 degrees Fahrenheit.
Coat potato slices with breading and deep fry in batches for 3-4 minutes. Drain in kitchen towel after to absorb excess oil.
Transfer to serving plate and serve with either Caesar or ranch dressing.