Need to feed your guests in a hurry? Try this recipe. The pie turns out soft, fluffy, and incredibly tasty.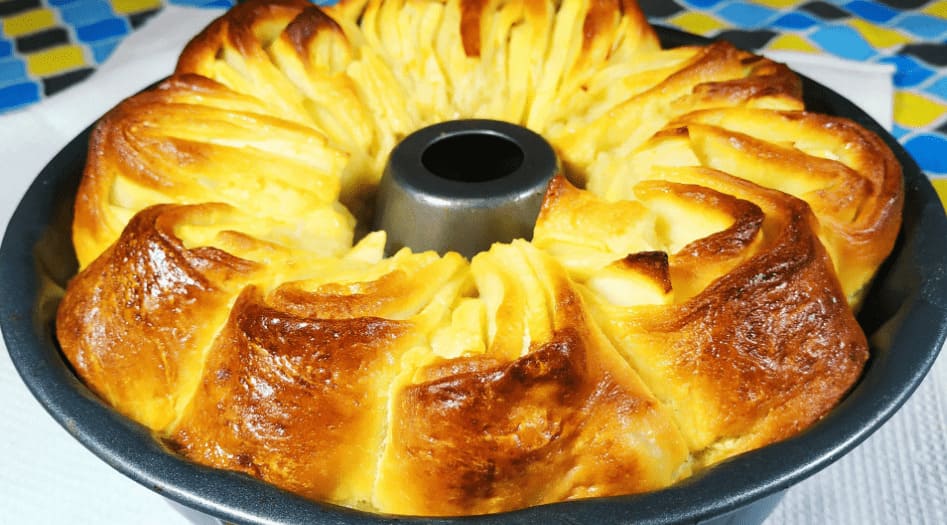 Here's the list of ingredients:
For the dough:
Flour: 4 cups (600 grams)
Warm water: 1 cup (200 grams)
Yeast: 4 teaspoons (12 grams)
Eggs: 3
Sugar: 1/3 cup (72 grams)
Sunflower oil: 3 tablespoons (40 grams)
Salt: a pinch
For the filling:
Glaze:
1 teaspoon sugar
3 tablespoons sour cream
Instructions:
In a bowl, combine warm water, sugar, salt, two eggs, oil, and yeast. Mix everything thoroughly. Gradually add flour while stirring constantly. Wrap the dough in plastic wrap and let it rest for 30 minutes.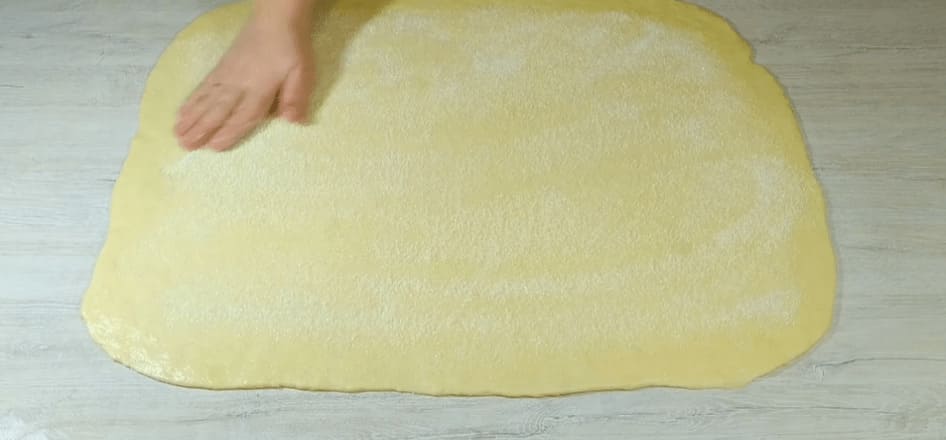 Peel the apples and cut them into thin slices. Grease your work surface with oil, roll out the dough into a thin layer, and sprinkle sugar on top.
Arrange the apple slices in three rows on top of the dough.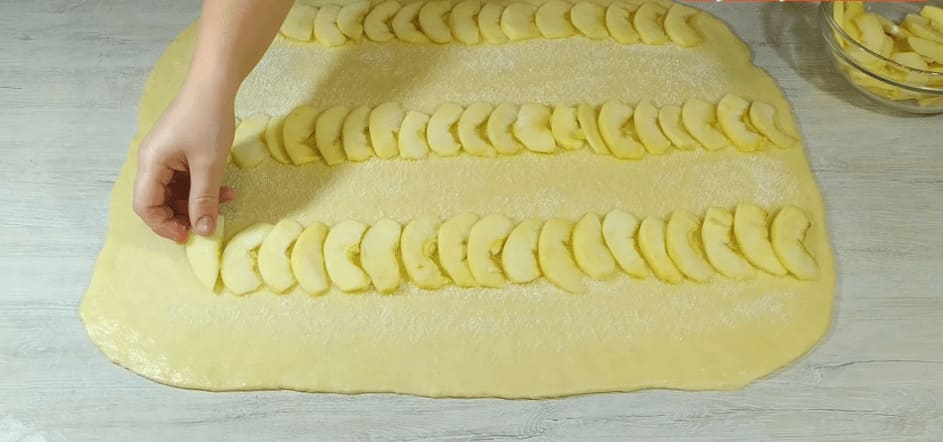 Roll up the dough into a roll and slice it into portions.
Take a loaf pan for baking. Grease the bottom with oil and place the rolled dough with the cut side up.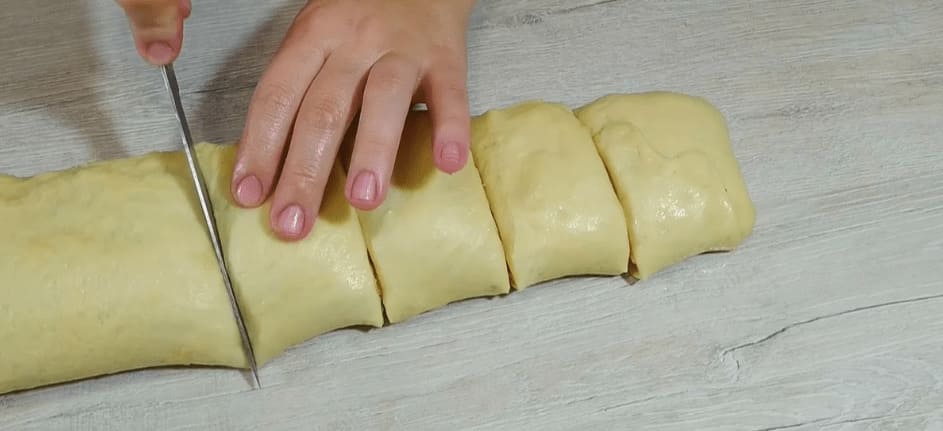 Beat the remaining egg and brush the pie with it using a pastry brush. Bake for 40 minutes in a preheated oven at 350 degrees Fahrenheit (180 degrees Celsius).
Beat the sour cream with sugar until the sugar is completely dissolved.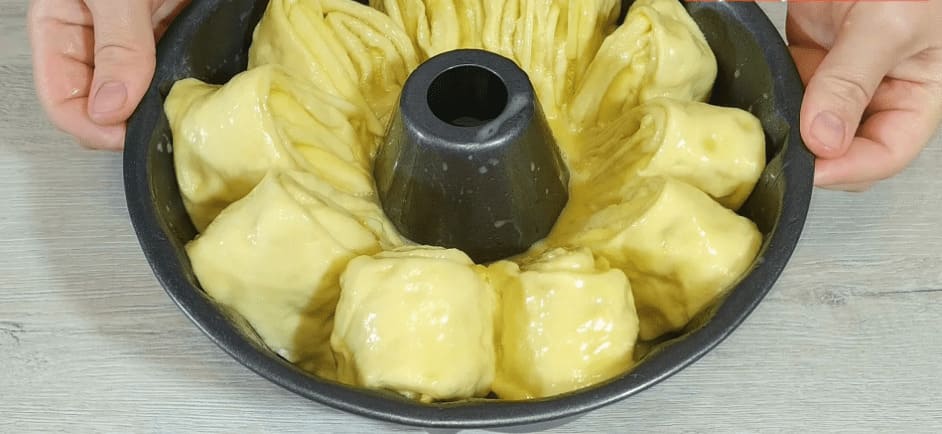 Remove the pie from the oven, flip it over, and drizzle the decorative pattern with the prepared glaze.
Impress your guests with this quick and delicious apple pie. They won't believe how easy it was to make!