Garlic Sauce is a creamy, garlicky, sour cream-based sauce that can be used as a dipping sauce or as a flavorful kick that would be delicious on everything from bread to chicken to pizza.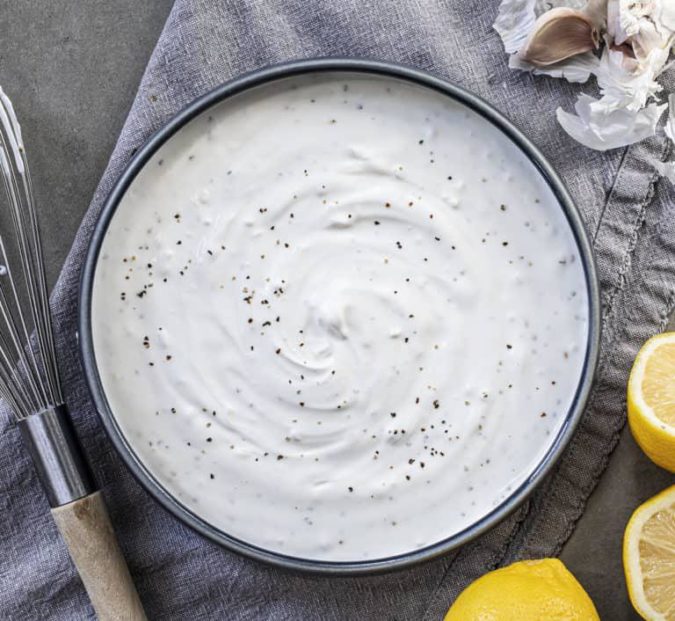 GARLIC SAUCE
This Garlic Sauce is more of a dipping sauce than anything. It is a way to give your sour cream and mayonnaise a little garlicky kick. It is a creamy and flavorful condiment that is similar to an aioli sauce but with a sour cream base instead of all mayonnaise. So, grab a bag of chips, make some waffle fries, and fry up some chicken wings and dip in!
GARLIC SAUCE INGREDIENTS
There is no need to cook this sauce, so just get out a medium bowl and the ingredients you will need to get this sauce made.
Ingredients (full recipe below)
Garlic
Sour cream
Mayonnaise
Water
Salt
Pepper
Lemon juice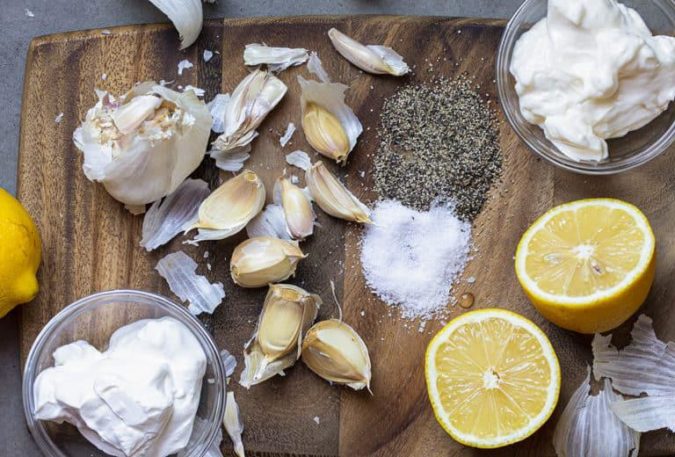 HOW TO MAKE GARLIC SAUCE
To make this garlic sauce, simply combine all of the ingredients in a medium bowl. Combine until you have a smooth and creamy sauce. This batch will make about a cup and a half of sauce. Store in an airtight container in the refrigerator for up to a week.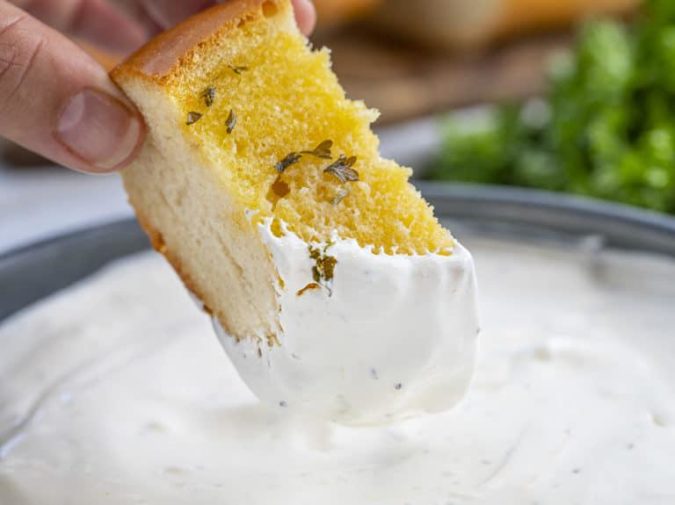 HOW TO SMASH GARLIC
Sometimes a recipe, like this one, calls for garlic cloves to be smashed. To smash garlic, take a heavy knife (like a chef's knife) and place the flat side of the blade on the clove. Press down on the knife with the heel of your hand until the garlic has been smashed. This allows the garlic flavor to be a little stronger in the sauce.
A mortar and pestle is also a great tool to get the peeled garlic cloves smashed. If you never thought you needed a mortar and pestle set, I am giving you a reason to get one. It's one of those ancient, tried, and true tools that have stood the test of time in the kitchen! The mortar is the bowl, and the pestle is the tool, and that's all you need to crush whatever you need ground down.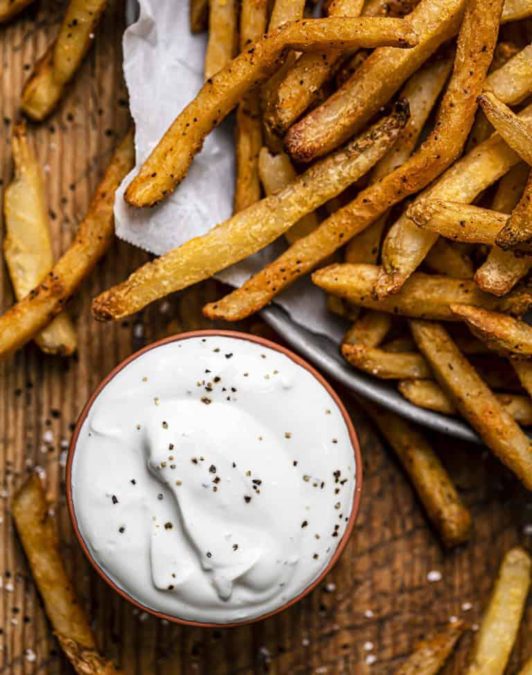 Ingredients
2 cloves garlic, peeled and smashed
1 1/2 cups sour cream
1/2 cup mayonnaise
1 teaspoon water
1 teaspoon salt
1/2 teaspoon pepper
1 teaspoon lemon juice
Instructions
In a medium bowl, combine all the ingredients until creamy and smooth. Store in the refrigerator.
This Garlic Sauce recipe was inspired by @lovedayrl on TikTok. She recommends dipping your pizza in it and claims it will change your life!