Get ready to tantalize your taste buds with this mouth-watering recipe for Fried Eggplant Stuffed with Sausage, Carrot, and Egg! The combination of juicy eggplants, flavorful sausages, crunchy carrots, and fluffy eggs creates a delectable medley of flavors and textures that is sure to please any palate.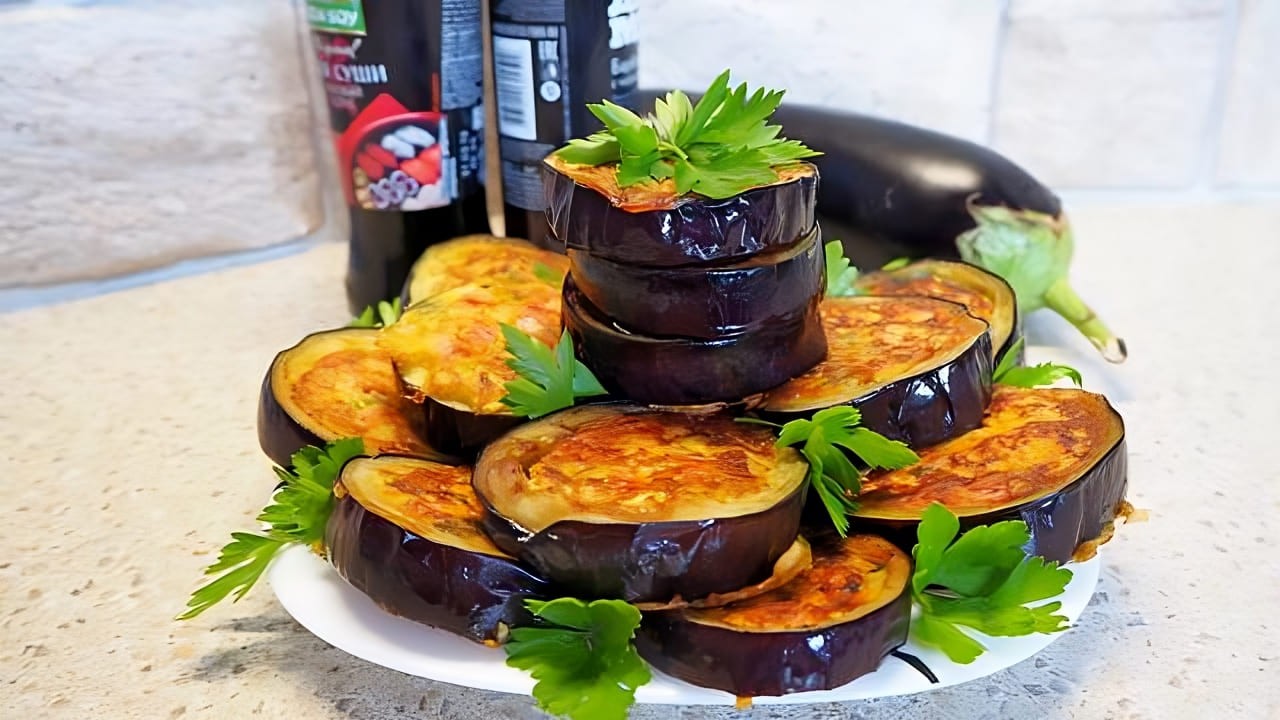 Plus, this dish is quick and easy to prepare, making it the perfect meal for busy weeknights or lazy weekends. So why not try something new and whip up a batch of these irresistible stuffed eggplants for your next family dinner or gathering with friends? Your guests will be begging for the recipe!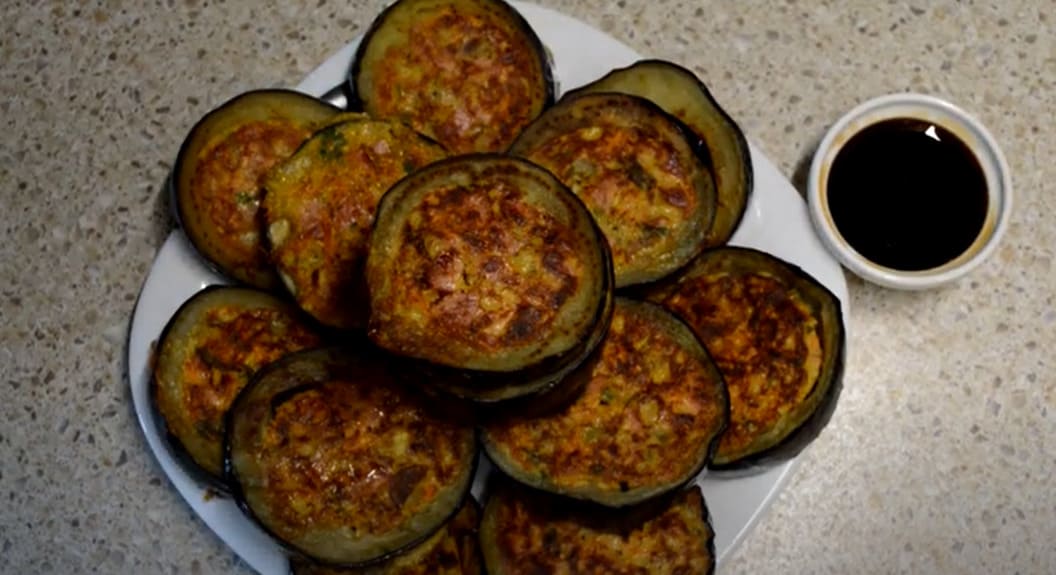 INGREDIENTS
2 eggplants
1 carrot
4 eggs
3 tbsp flour
4-5 sausages
Salt and pepper
Herbs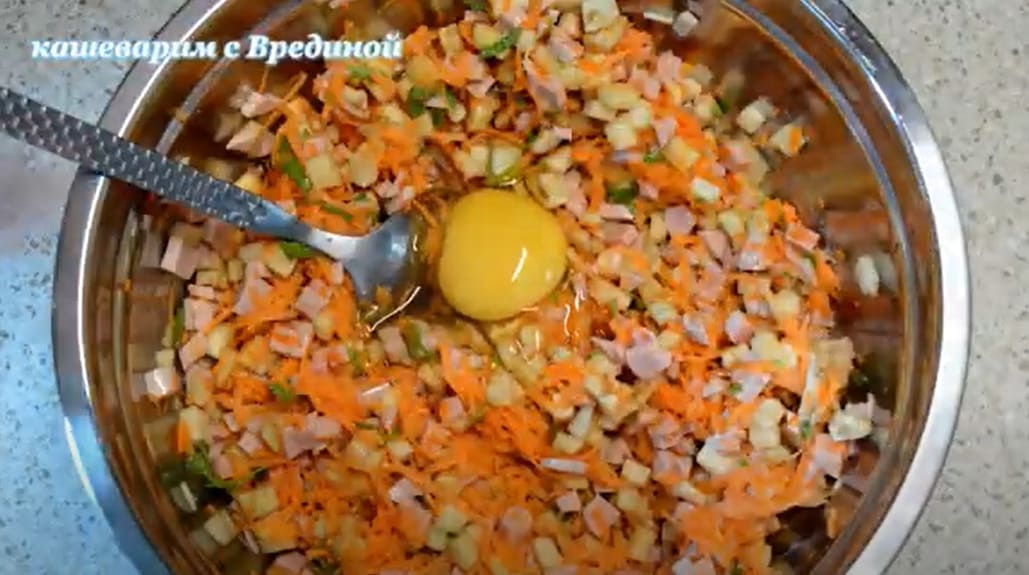 INSTRUCTIONS
Slice the eggplants into rings.
Soak them in salted water.
Grate the carrot.
Cut the sausages into small pieces.
Finely chop the herbs.
Cut out the center of each eggplant ring and chop it up.
Mix everything together.
Add eggs, salt, pepper, and a couple of tablespoons of flour. Mix well.
Stuff the eggplant rings with the mixture.
Fry on both sides until golden brown.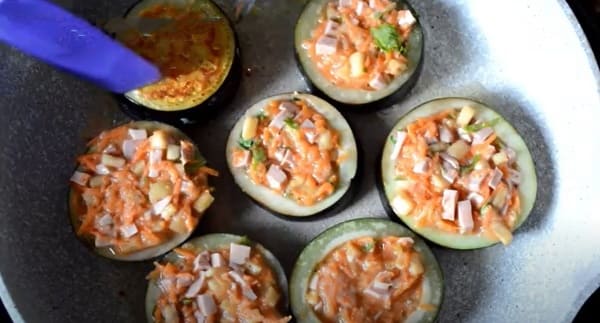 Enjoy your delicious and savory fried eggplant dish!