Classic Country Potato Salad uses fresh herbs like dill, scallions, and parsley all paired with hints of lemon making this dish a summer favorite!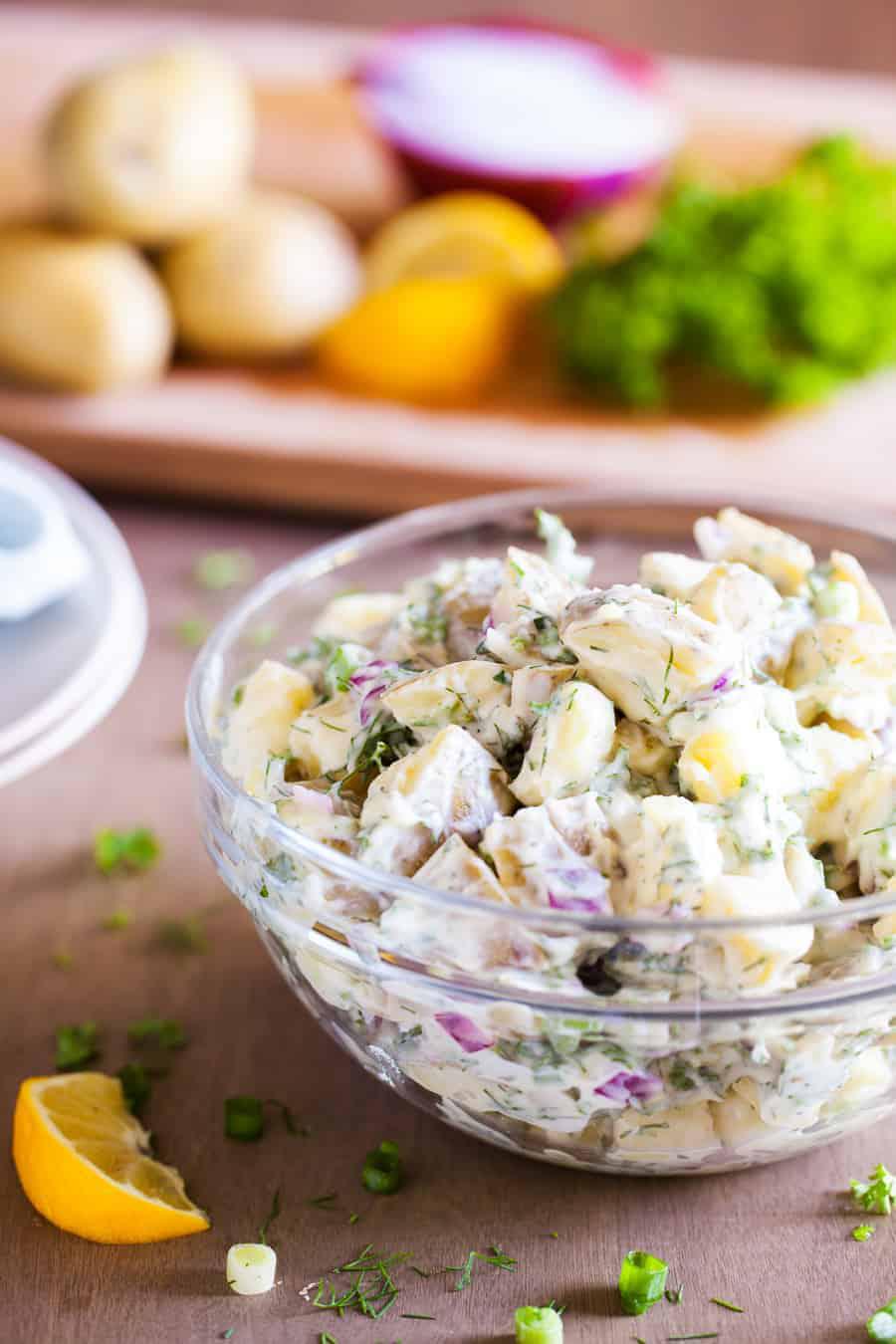 Potato Salad
There is something so refreshing about a perfectly prepared potato salad. There are so many different methods to make potato salad, but for this recipe, I kept the skin on. You can certainly peel your potatoes prior to boiling. It just boils down to personal preference. If you would rather have them peeled, go for it! Personally, I like the flavor better (and the reduced kitchen time is a plus too!) Whatever you do, just don't forget that garnish on top… people love to eat with their eyes first! The freshly chopped herbs in this potato salad recipe make this dish a total show stopper. You are going to love it.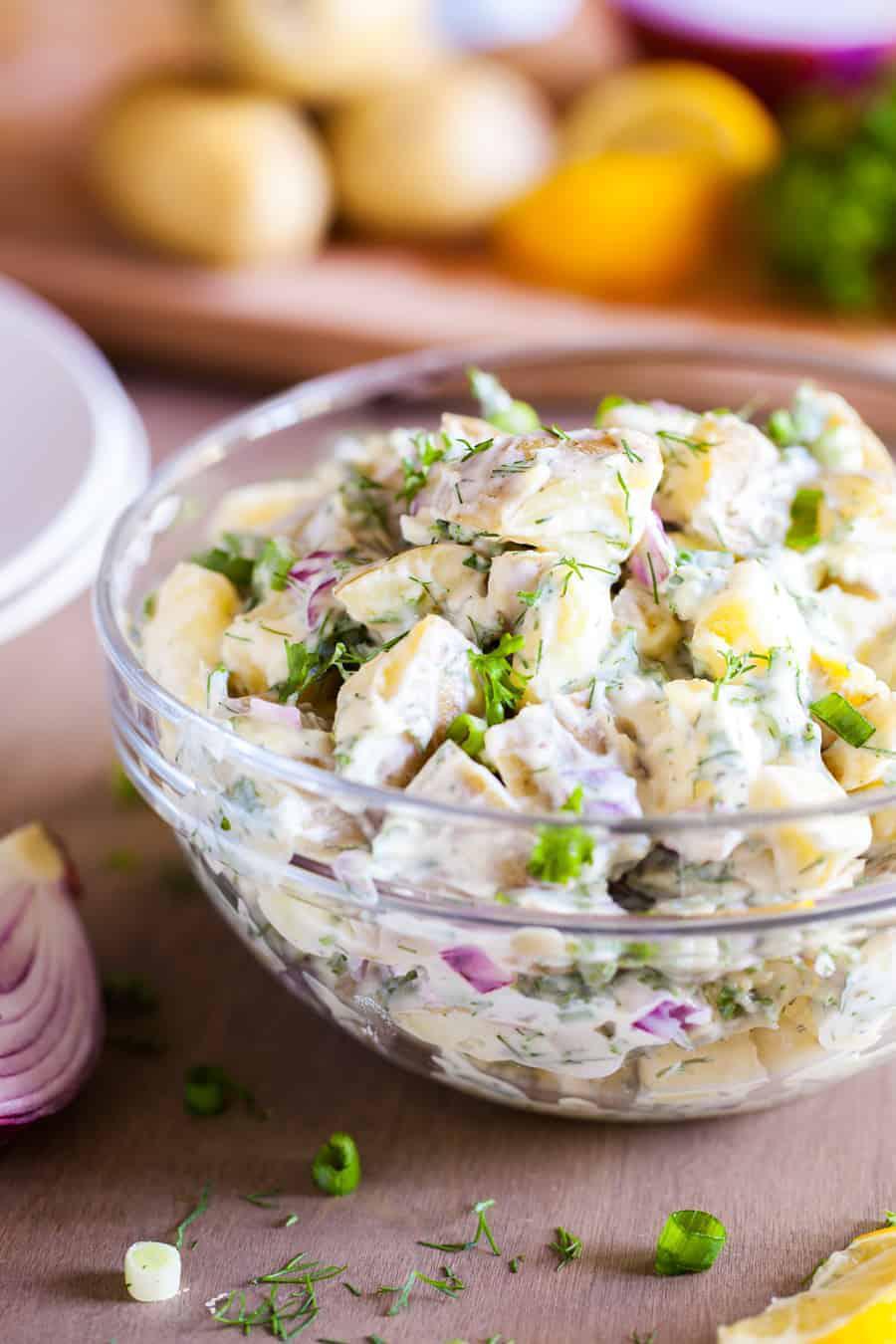 Classic Country Potato Salad is a great side dish and pairs with so many summer meals. You could serve it as a side with a sandwich like Monte Cristo Sliders or Chicken Caprese Sandwich. Or you could serve it up with a hearty meal like Baked Pork Chops.
This is also a great recipe to have in your pot-luck, party arsenal. There is no bad time to present a dish like this! In my opinion, if you can make it ahead of time it is a winner. This recipe is so much better after chilling for a few hours anyway. It allows the ingredients the time to marinate and incorporate all of the flavors of the fresh garden herbs.
Ingredients
1 ½ lbs of baby gold potatoes washed and diced into ½-inch pieces
½ cup Miracle Whip salad dressing
¼ cup diced red onion
¼ cup freshly chopped parsley
2 tablespoons fresh dill chopped
1 tablespoon chopped scallions
½ tablespoon freshly squeezed lemon juice
Salt and pepper to taste
Instructions
Add salt (about 2 tablespoons) to a large pot of water and bring to a boil. Add the potatoes and cook until fork tender, about 10 to 15 minutes. Drain and set aside.
While the potatoes are cooking, mix together the Miracle Whip, red onion, parsley, dill, scallions and lemon juice. Season with salt and pepper to taste.
In a large bowl, combine the potatoes and dressing mixture to coat. Store in the refrigerator until ready to serve.