Easy to prepare and very hearty dish of young potatoes, ground beef and vegetables for a perfect family dinner!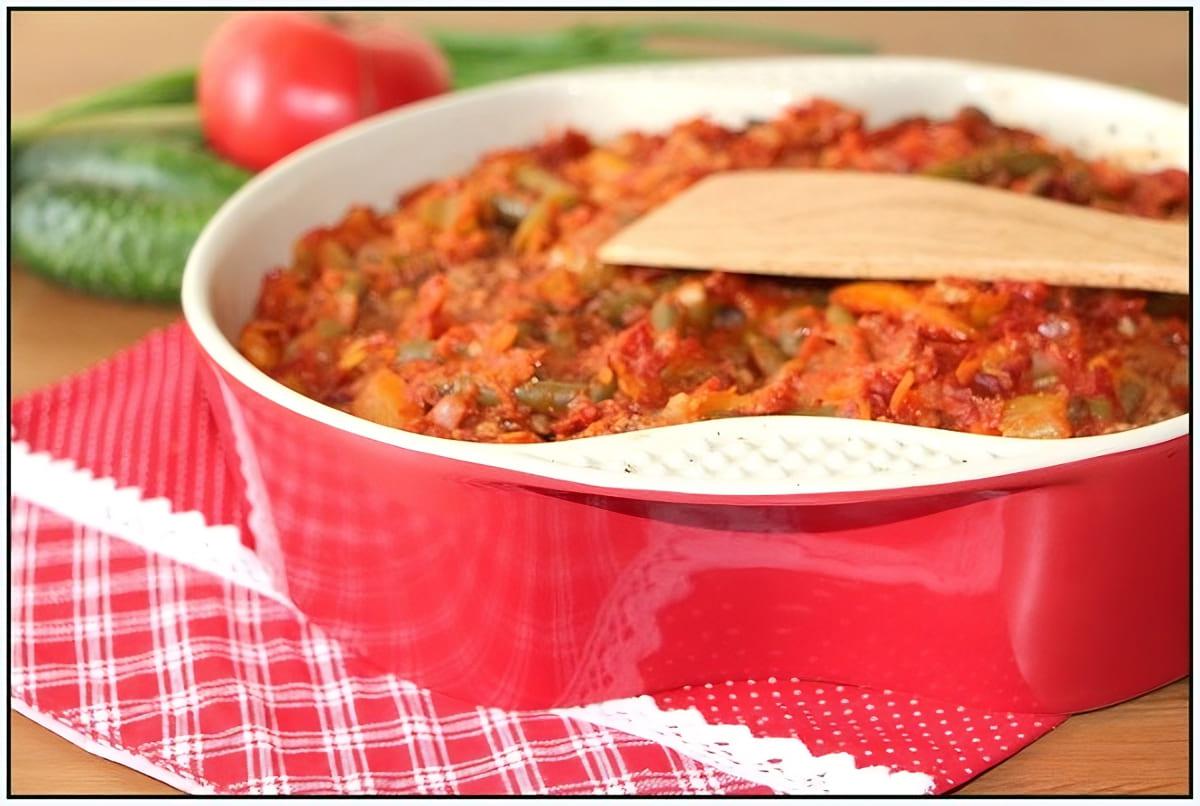 INGREDIENTS
boneless beef – 800-1000 g
Small young potatoes – 1 kg
onion – 1 onion
carrot – 1 pc
sweet pepper – 1 pc
Grated tomato pulp – 500 g (or fresh tomatoes without peeling)
celery – 2 stalks
green beans frozen – 100 g
dry oregano – pinch
dried basil – a pinch
olive oil – 2 tablespoons
salt
ground black pepper
Instructions
Wash and dry beef, mince it through a mincer with a coarse grater. Salt the ground beef, mix it.
Wash young potatoes with a brush, peel or not, decide individually, cut or not, too.
Dice onion, grate carrot, peppers free from seeds and membranes, cut randomly, celery cut.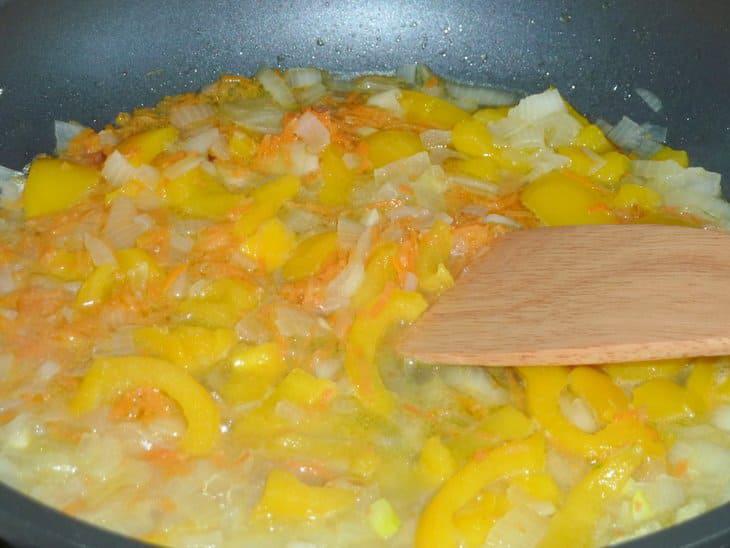 Heat olive oil in a frying pan, simmer onions and carrots without frying, add bell peppers, tomato pulp and celery, salt and pepper to taste, add oregano and basil. Braise until the vegetables are semi-cooked.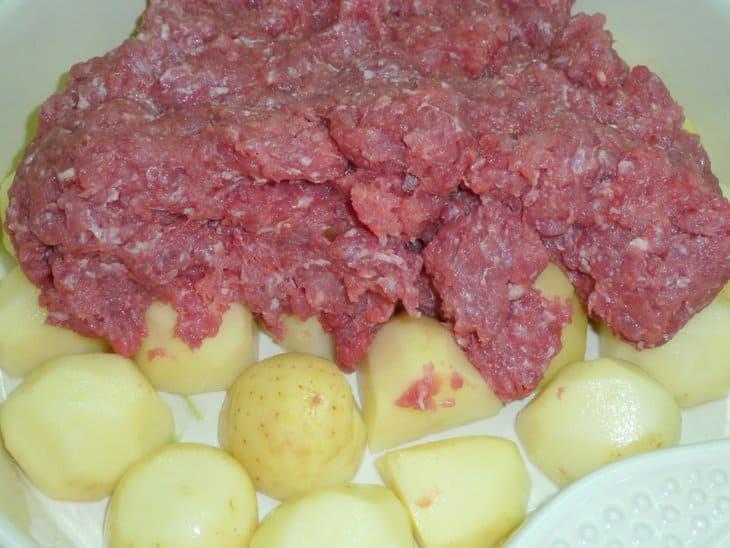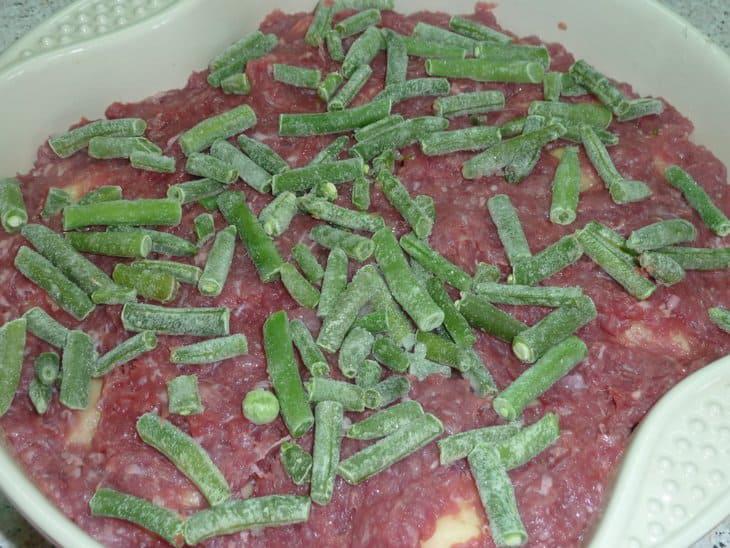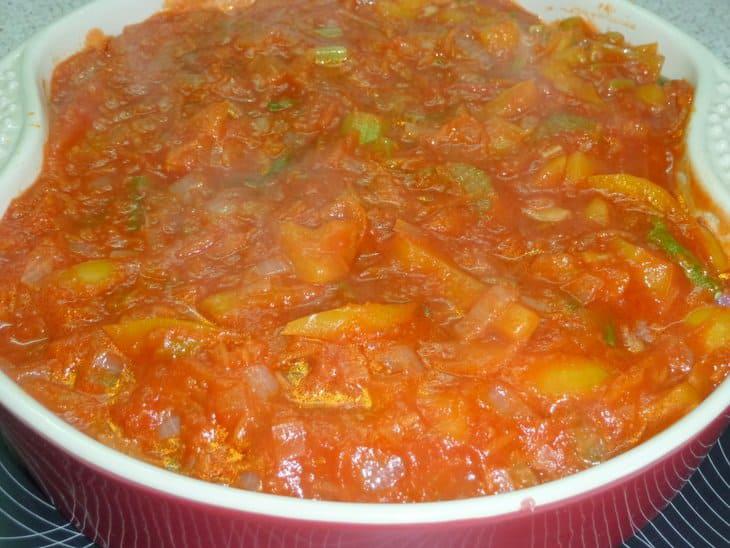 In a baking dish, place the potatoes whole, spread the stuffing on top of the potatoes, smooth with wet hands so that there are no gaps between the stuffing and the wall of the dish. Place green green beans on top (you can not defrost them), pour the tomato vegetables.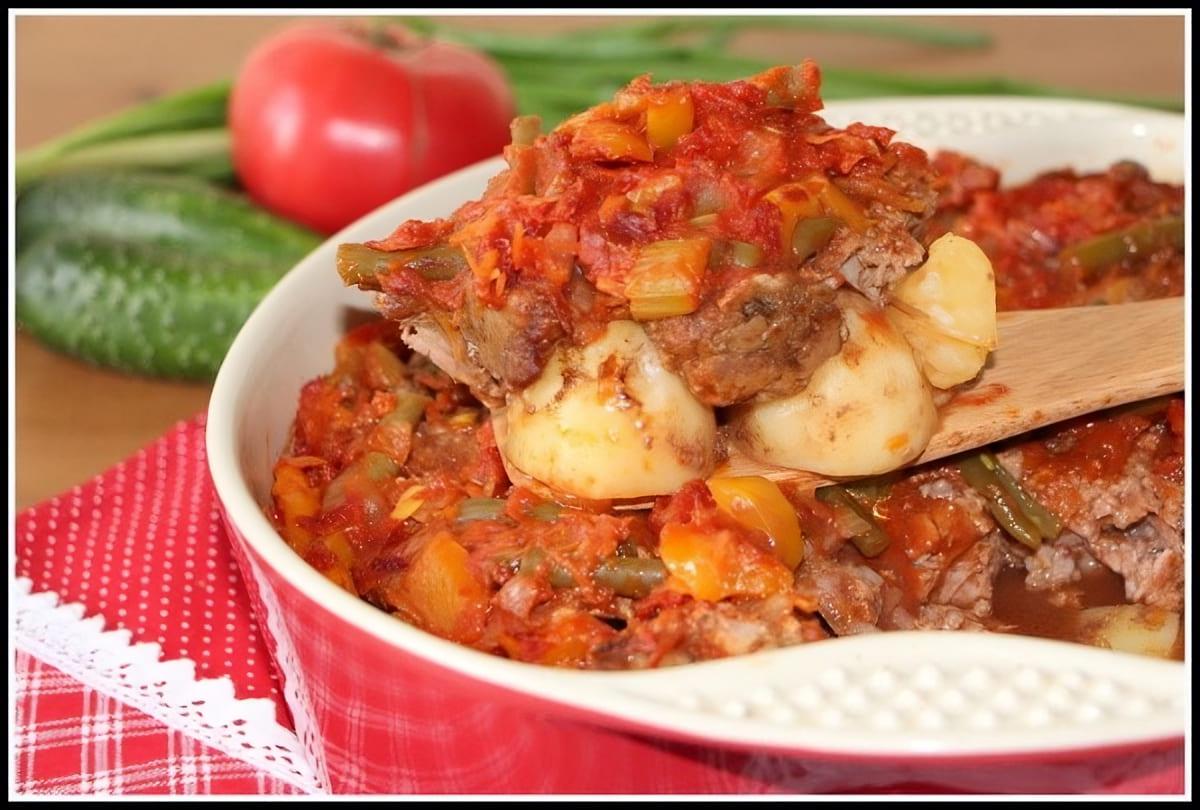 Bake in an oven preheated to 200 degrees until the potatoes are cooked.
Bon appetit!