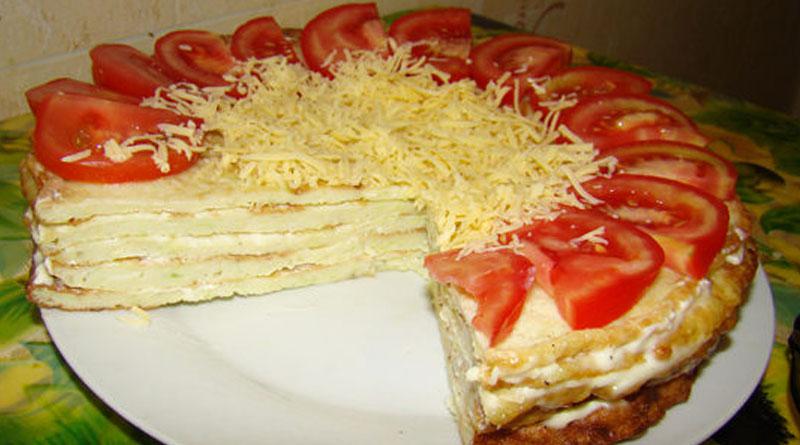 Ingredients
✓ Zucchini – 2 pcs.
✓ Eggs – 2-3 pcs.
✓ Flour – 0.5 tbsp.
✓ Salt – to taste
✓ Tomatoes – 2 pcs.
✓ Mayonnaise – 150 g
✓ Garlic – 6 cloves
✓ Hard cheese – 30 g
✓ Greens
✓ Vegetable oil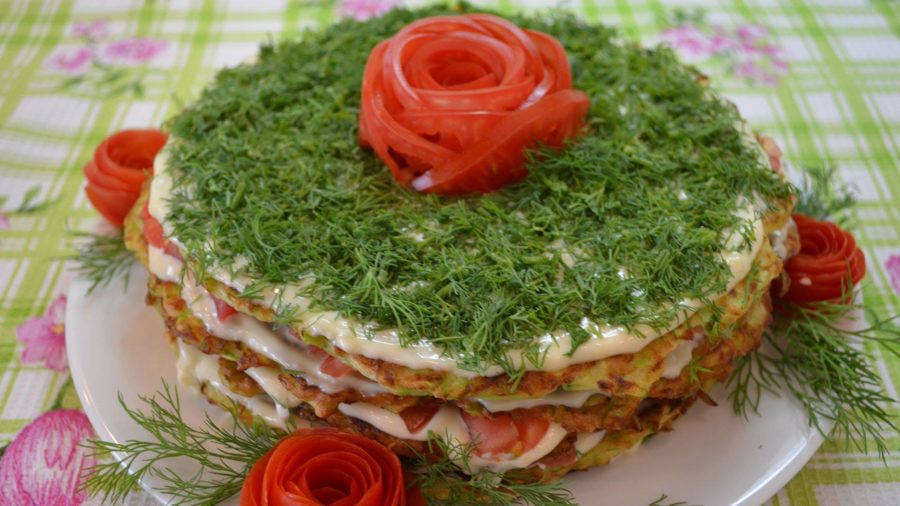 Recipe
Grate zucchini.
The resulting mass is slightly squeezed from the juice.
Salt, pepper, add 3 eggs and flour, mix well.
The dough should turn out like pancakes.
It is advisable to fry in a small pan.
We heat the pan with oil and spread the dough for the cake.
With a spoon, level it on the surface.
Fry until golden brown on one side.
Turn and fry the other side of it.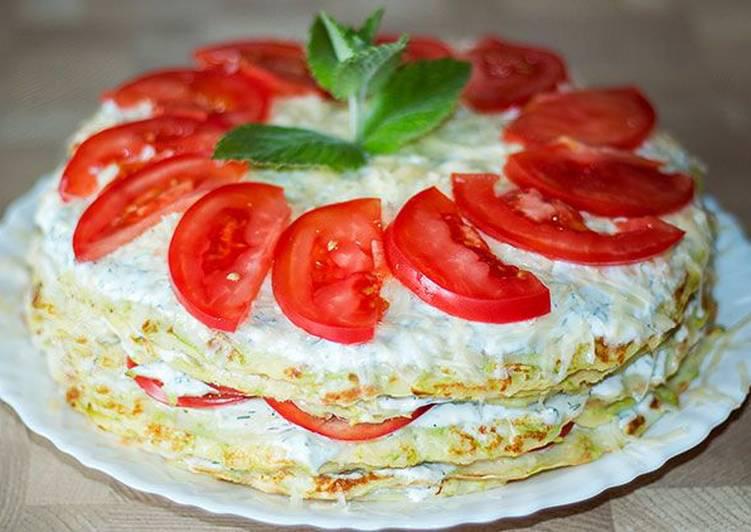 Turn the cakes over with two shoulder blades. Cool the cakes.
For the filling: chop the garlic with the help of the garlic. Finely chop the greens.
Mix chopped garlic, herbs and mayonnaise.
Cut tomatoes into thin rings.
We collect the cake: we spread the first cake with the mayonnaise-garlic mixture.
Lay the pieces of tomatoes on top and cover with the following cake.
Spread the second crust with mayonnaise-garlic mixture.
Smear the last cake with garlic mayonnaise.
Garnish with slices of tomatoes and grated cheese.
We put the cake for impregnation in the refrigerator.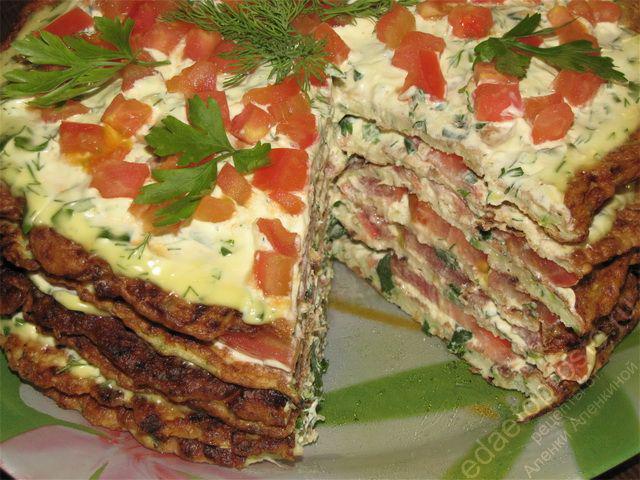 Bon Appetit!
Do you like the recipe? Share with your friends!