The beauty of this simple, homemade taco seasoning recipe is that it is highly adaptable. I will add about 1 tablespoon to ground beef for a delicious mild effect or 3 tablespoons to ground beef for a "hotter" more distinct flavor. We use this in our 7-Can Taco Soup and Chicken and Velveeta Cheese Dip!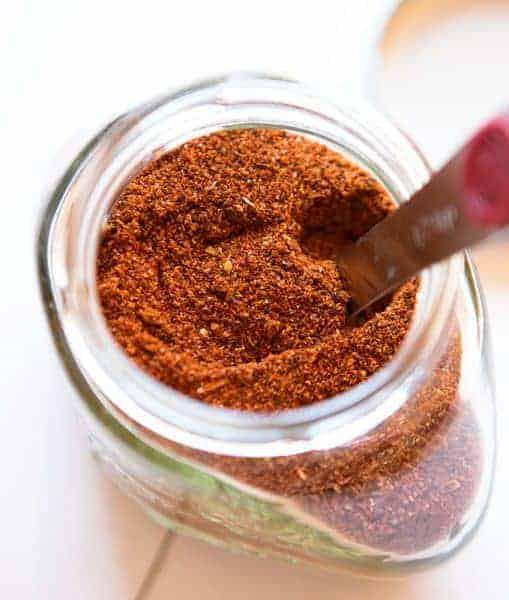 Taco Seasoning
Our preference for tacos is just about as conservative as it gets! Seasoned ground beef, beans, cheese, tomatoes, onions, lettuce, and shells. We love this combination so much that we eat it at least once a week. ? Feel free to spice it up to your preference, add some sour cream, jalapenos, black olives, taco sauce, or some crunchy shells. That is why tacos are so popular at our house. Each meal can be a little bit different.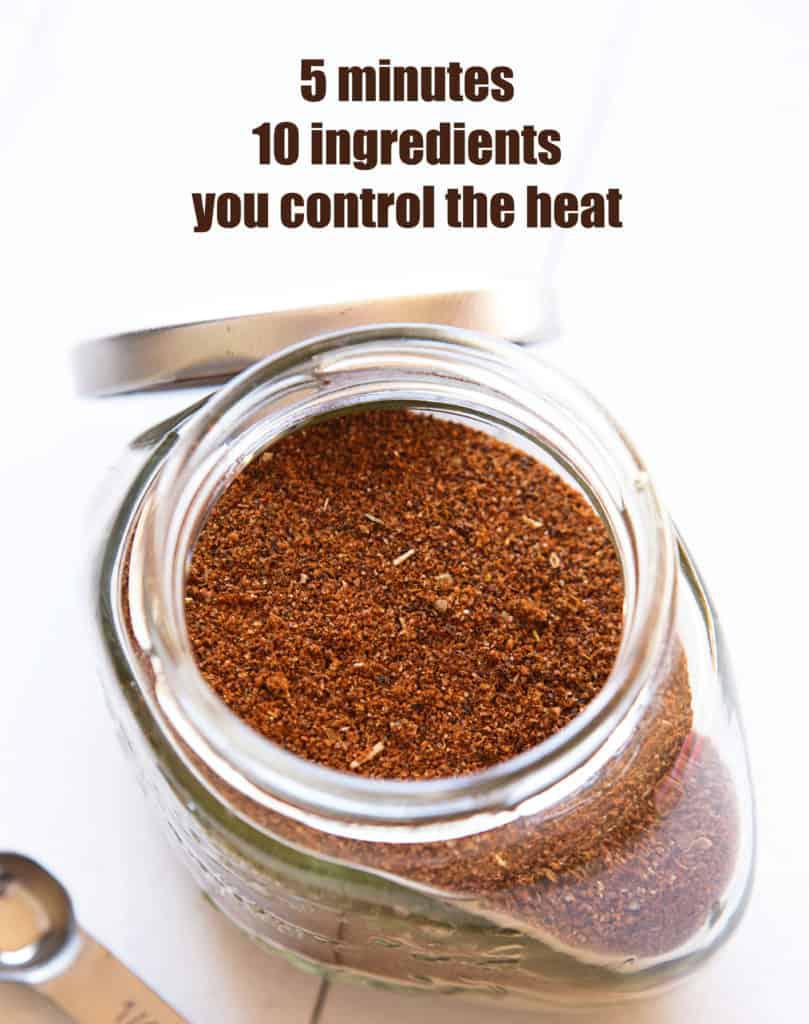 I like to use organic canned beans and mash them right in the pan for our refried beans. Everyone seems to like the extra texture! Homemade taco seasoning is a great way to know exactly what you are eating and to control the "temperature" of your hamburger.
One last thing, you can make a big batch even if you don't make tacos that often. Ours lasts us a few months, the dried spices store well. Just make sure you give the mixture a good shake before you use it again. The heavier spices like to settle.
Why make your own seasoning blends?
We love to use the freshest ingredients when I make any of my pre-made seasonings, but there are a number of other reasons it is beneficial to make your own seasoning mixes at home.
Save Money – It's a lot cheaper to make your own seasoning blends, all you are basically doing is mixing them together. More than likely, you already own everything you need.
Avoid Toxins – Most spice blends contain chemicals that you wouldn't know about unless you specifically read the label. Their primary purpose is to keep the blends from getting lumpy but do not change the flavor.
Adjust to Personal Preference – Like it a little spicier? Use more red pepper or add some cayenne. Have a dietary restriction? You can avoid or swap in spices that work with your food plan.
Ingredients
1 tablespoon chili powder
1 teaspoon sea salt
1 1/2 teaspoons ground cumin
1/2 teaspoon paprika
1/4 teaspoon dried oregano
1/4 teaspoon crushed red pepper flakes
1 teaspoon onion powder
1 teaspoon garlic powder
1 teaspoon coarse ground black pepper
Instructions
Add all ingredients to a bowl and stir with a fork or whisk until fully incorporated.
Store in an airtight container. (3 tablespoons of this mix equals one packet of store bought seasoning.)