Making your own Cajun Seasoning at home is a great way to maximize flavor and save money! When you make seasoning like this at home you can take the heat up or down to your own liking, making the perfect personalized blend every single time! Once you have the seasoning ready, use it on Cajun Shrimp and Sausage Kebabs or my Cajun Shrimp and Sausage Foil Packs for quick summer grilling recipes that your family will love!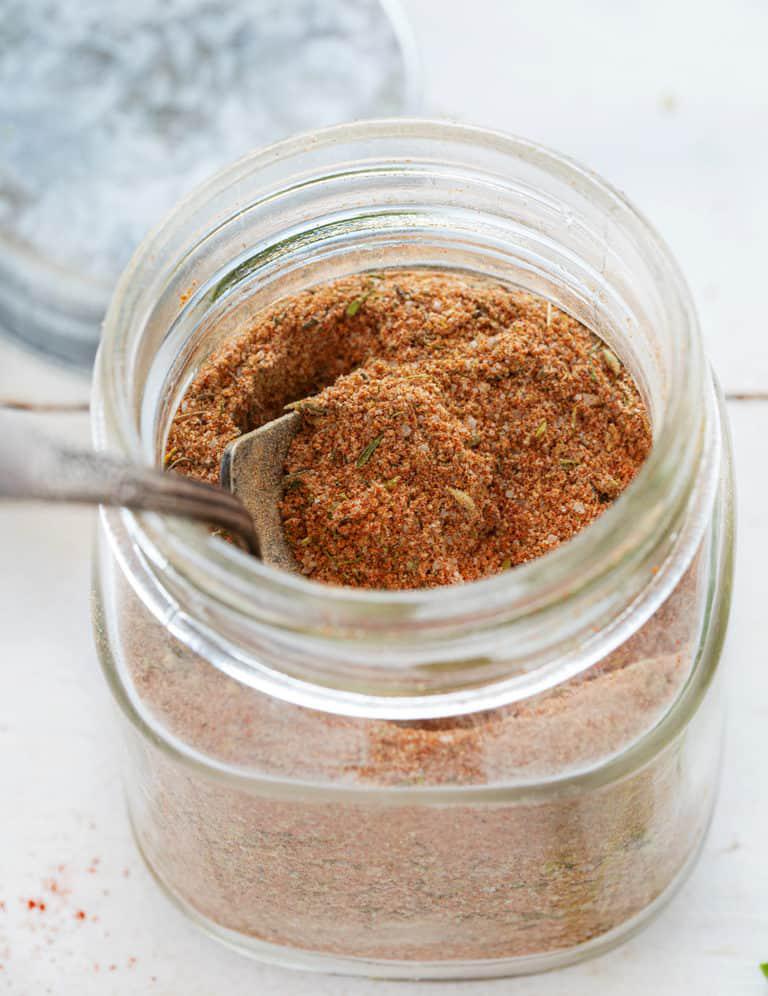 Cajun Seasoning
We all know where the seasoning aisle is at the local supermarket. Yes, you could just go there and grab one of the many varieties of cajun seasoning off of the shelf and be satisfied. However, I am here to tell you that the odds are really good that you already have everything you need to make cajun seasoning right now!
Making your own seasoning at home puts you back in the driver's seat. You can control everything and make it perfect for your own taste needs. Once you have a batch made, it will store well for months as longs as you find a good airtight container. I have also found that now that I made this seasoning, I am finding new and fun ways to use it! Just the other day I made Cajun Chicken with Roasted Garlic Alfredo and used my own seasoning. It tasted better than ever!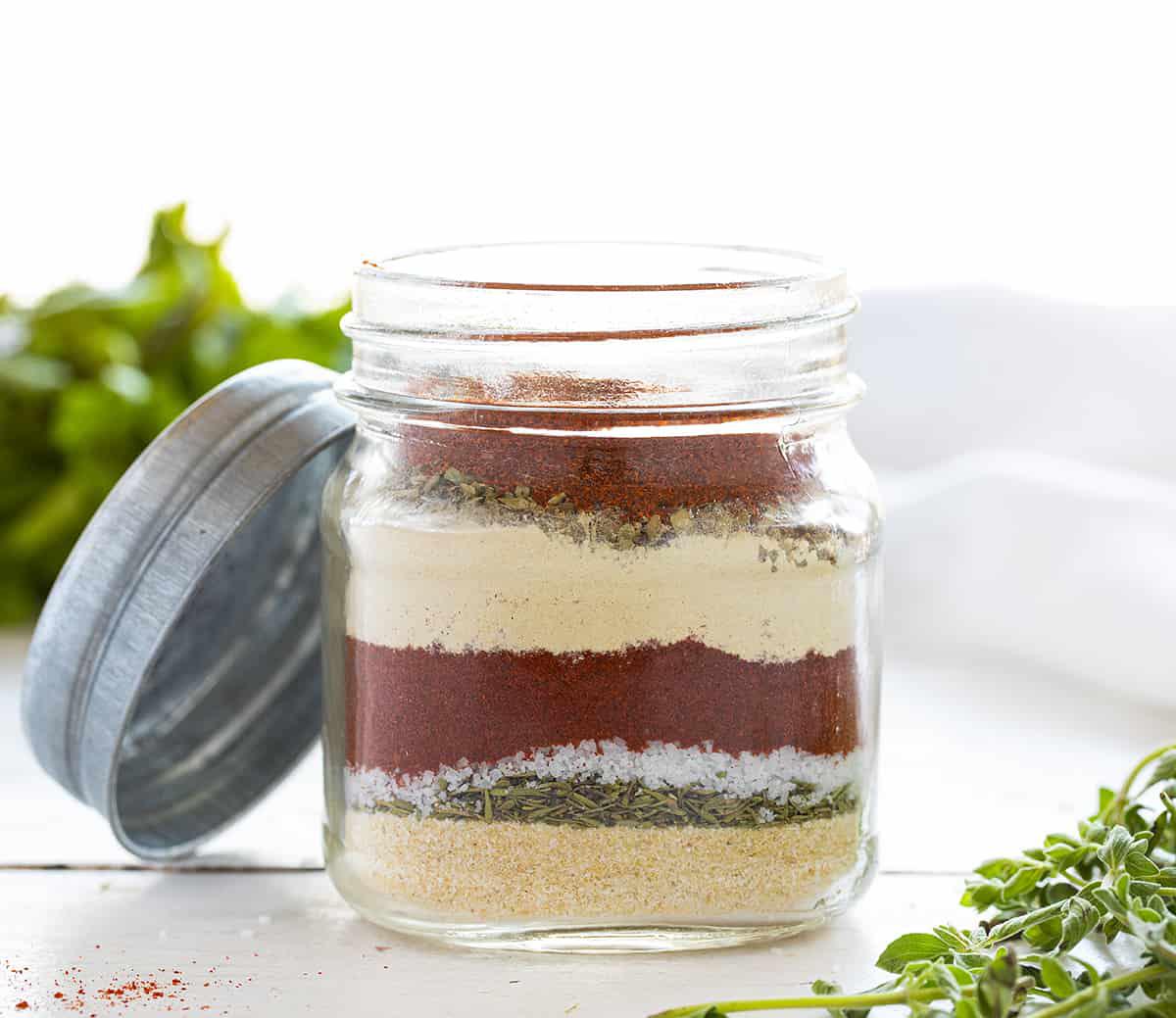 What is Cajun Seasoning?
Cajun seasoning comes from the deep south, specifically, the great state of Louisiana. Despite its reputation, cajun food is not necessarily always spicy hot, but it can be, so watch your step when trying new dishes! In the south, you will see it used mainly on seafood like crawfish, catfish, shrimp, and crab. Don't let that list stop you from adding it to your favorite meals. It can take any recipe to the next level. Add it to burgers, steaks, chicken, pork, fish, pasta, rice, you name it! The list is endless. This little spice is probably the most versatile one in your pantry!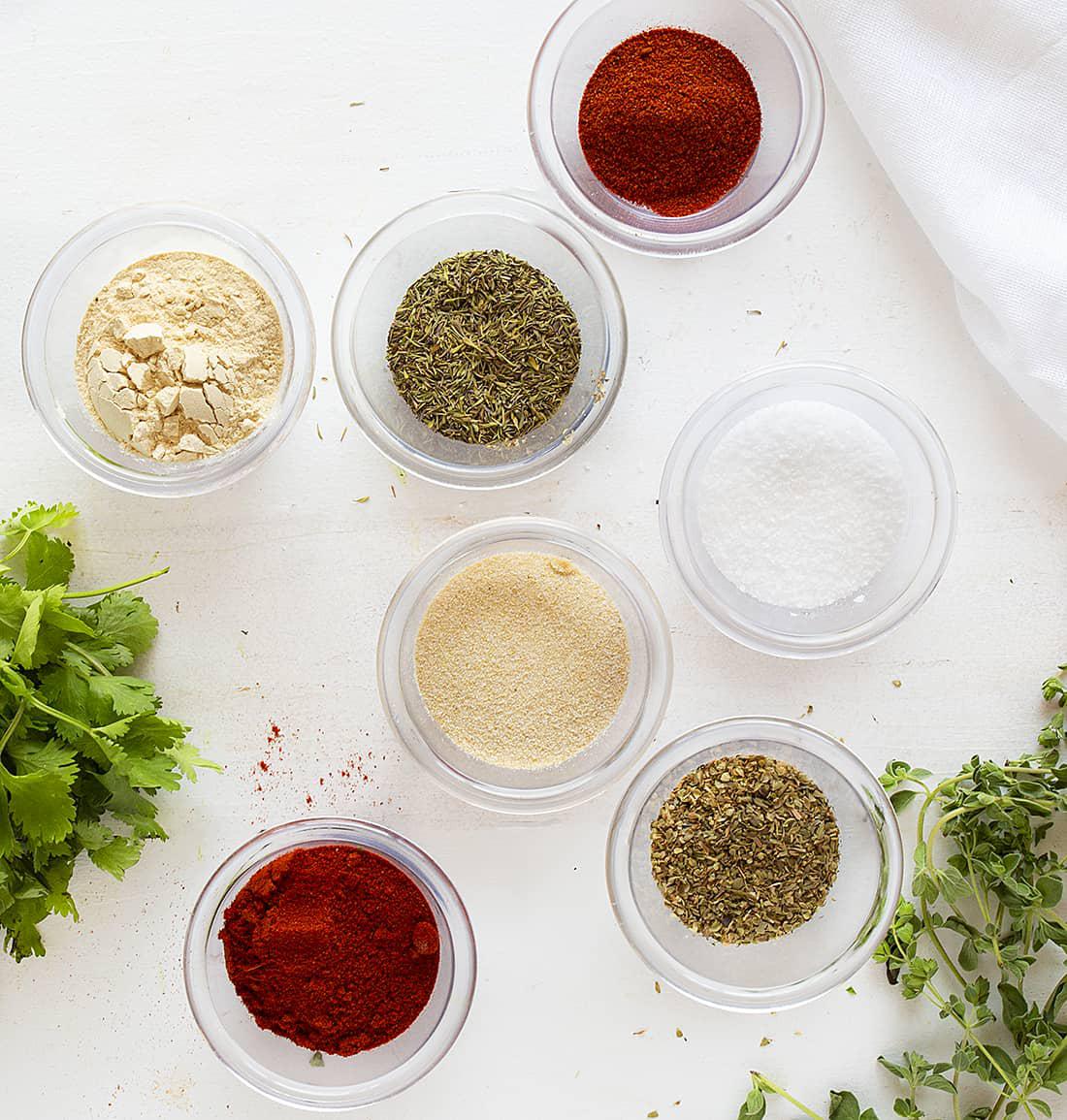 Cajun Seasoning Recipe
Once you make it from scratch you will probably never go back to the store-bought kind with fillers and preservatives. This seasoning blend is truly a game-changer!
How to Make Cajun Seasoning
I love when amazing food is simple to make. There is literally one step to this recipe. Take all of those seasonings you just located and…wait for it…mix them together. That's it. Outside of a few little tweaks to flavor (if you want). You are done. Slap the lid on the container and store it in your cupboard for up to 6 months.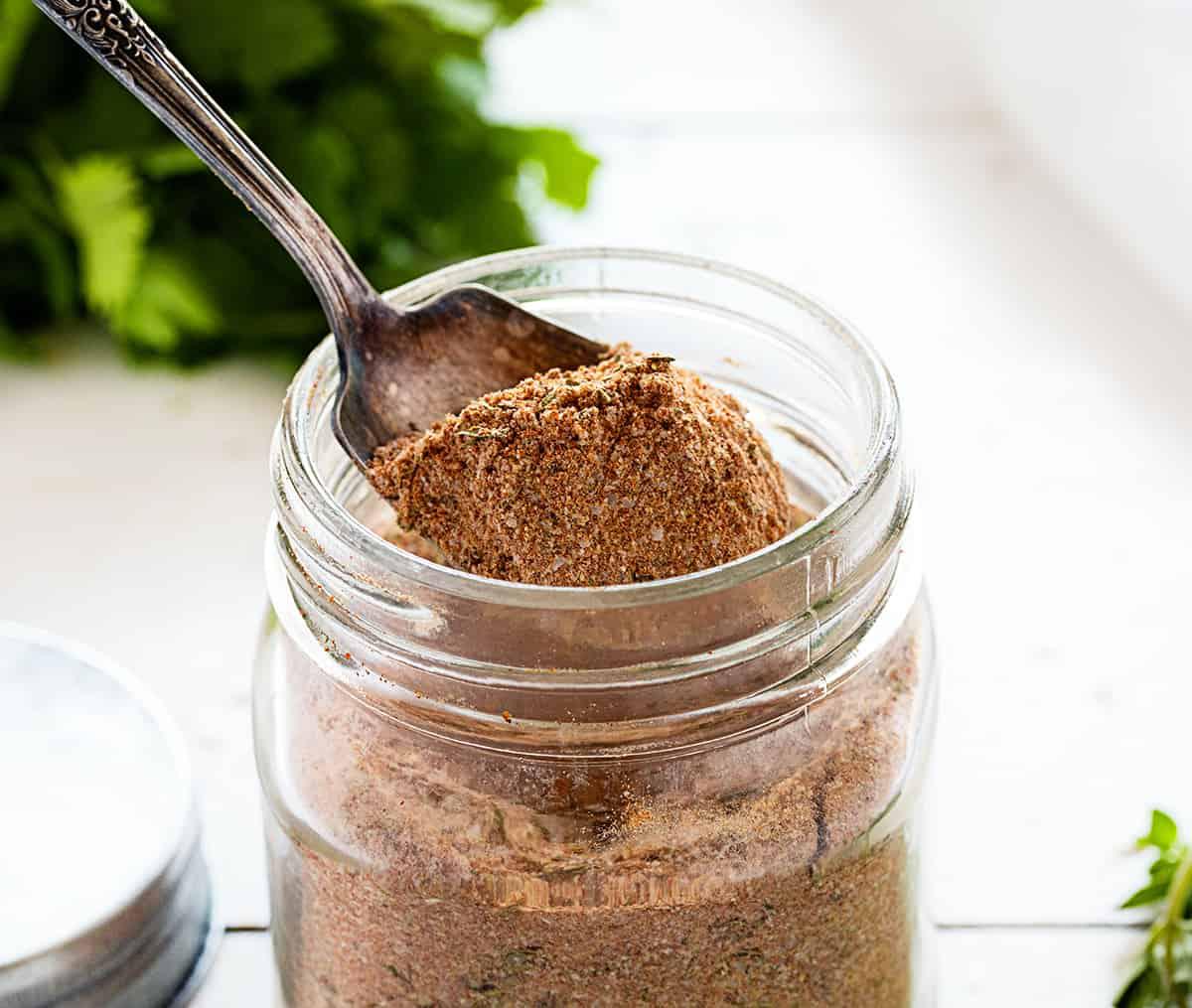 INGREDIENTS
3 tablespoons garlic powder
3 tablespoons onion powder
3 tablespoons paprika
1 tablespoon cayenne pepper
2 tablespoons dried oregano
2 tablespoons dried thyme
3 tablespoons kosher salt
INSTRUCTIONS
In a small bowl, whisk all ingredients. Place into a jar or airtight container to store at room temperature.