Simple homemade Beef Enchiladas are full of Mexican comfort food flavors. This recipe includes a quick homemade red enchilada sauce and an easy ground beef filling that's ready for the oven in 30 minutes.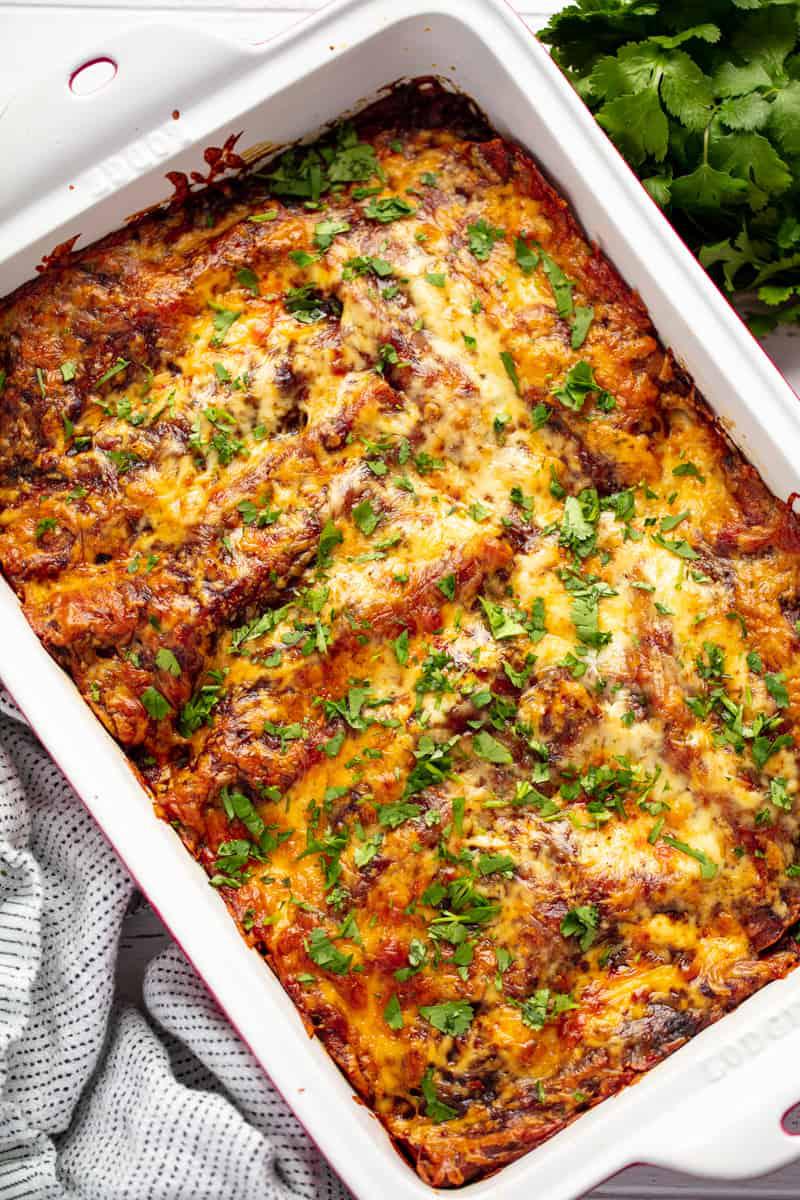 Enchiladas originate in Mexico where people have been wrapping corn tortillas around fillings since Mayan times. You'll find there are a wide variety of preparations, fillings, and sauces out there. This version uses corn tortillas that are filled with a mixture of ground beef, onion, chiles, and spices. Add in a little cheese and it's smothered with a simple red chili powder enchilada sauce. This is a popular preparation that comes from Northern Mexico and the American Southwest.
CAN I USE STORE BOUGHT ENCHILADA SAUCE?
This recipe calls for a quick homemade red enchilada sauce. It is super easy to make enchilada sauce at home and takes less than 10 minutes, but if you'd like, you can always use a store bought can. You'll need one 15 ounce can, or about 2 cups.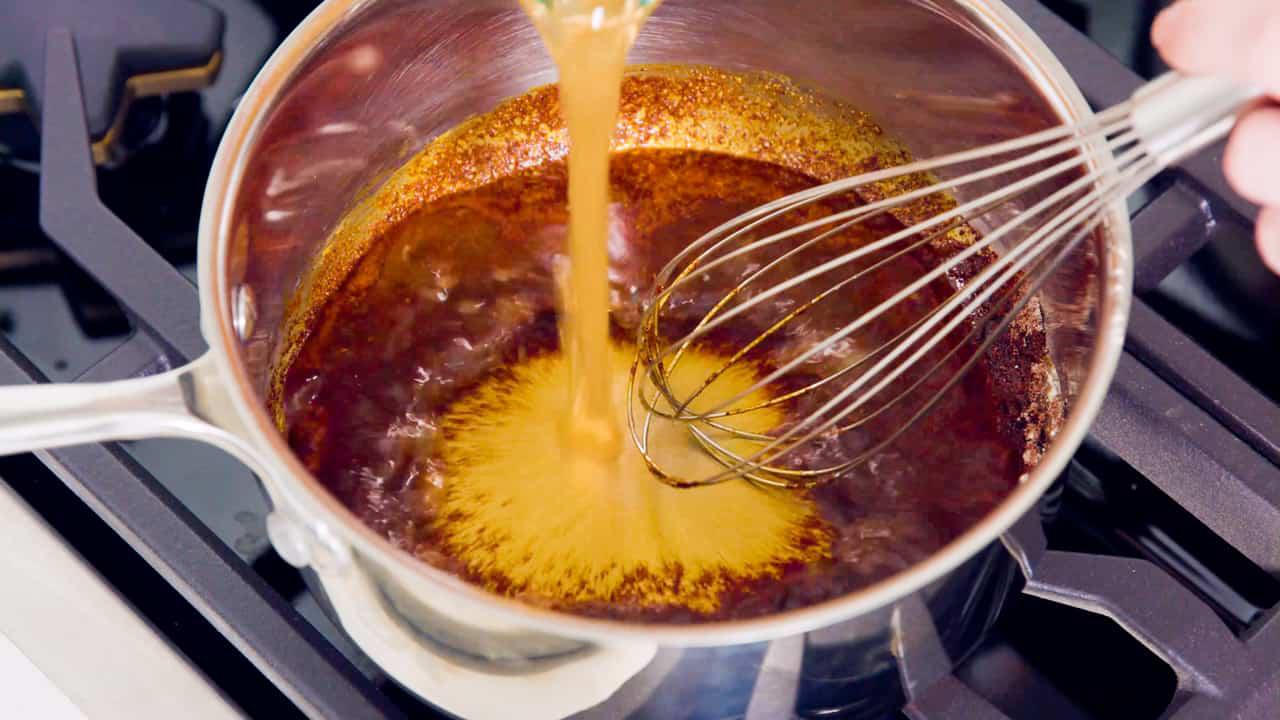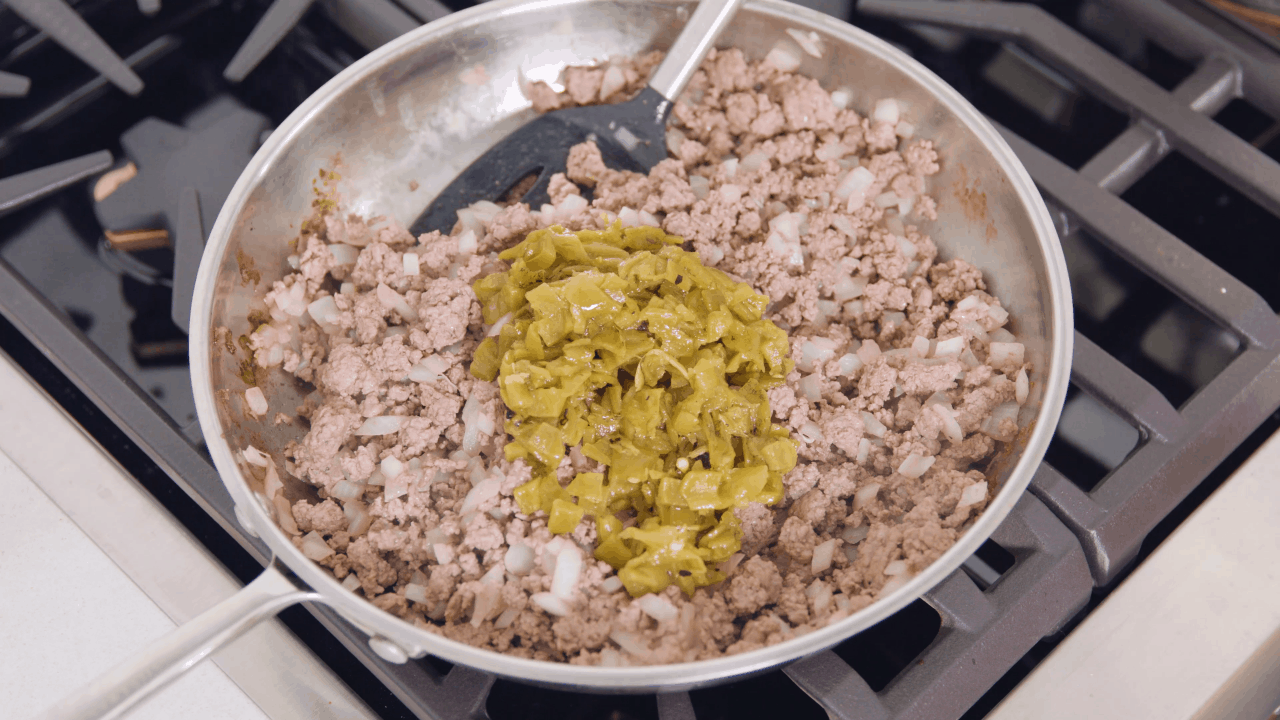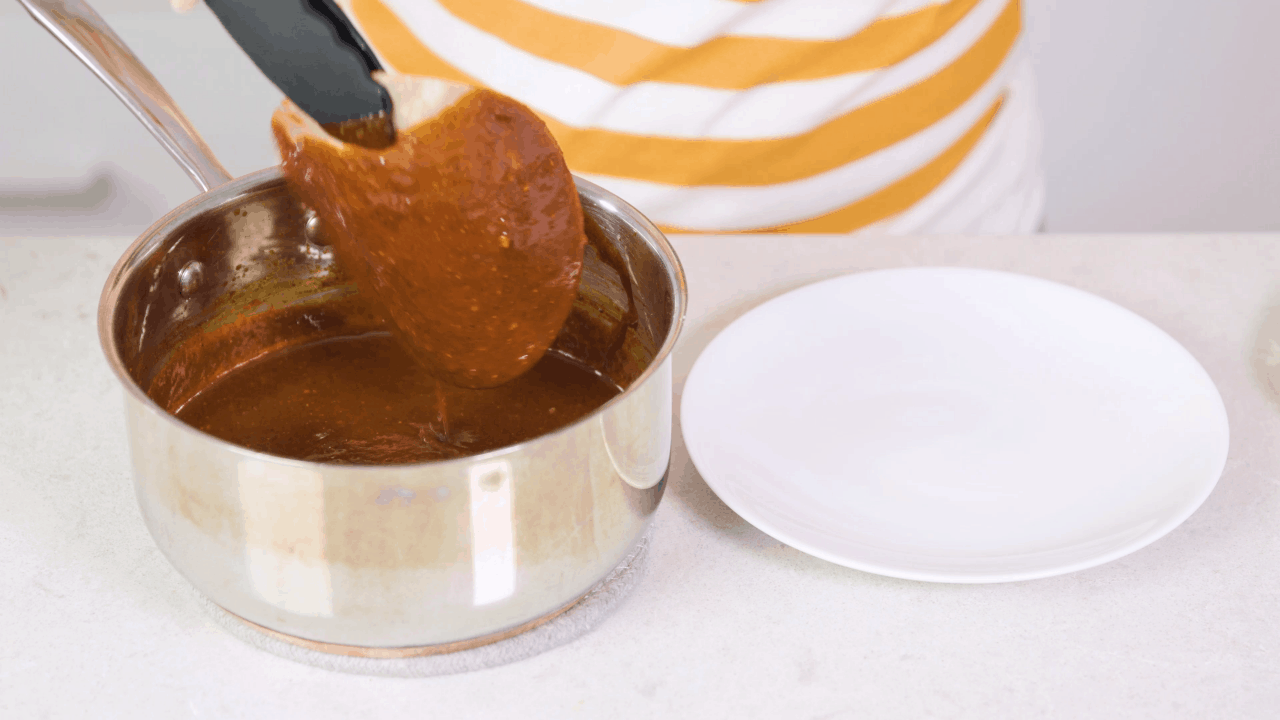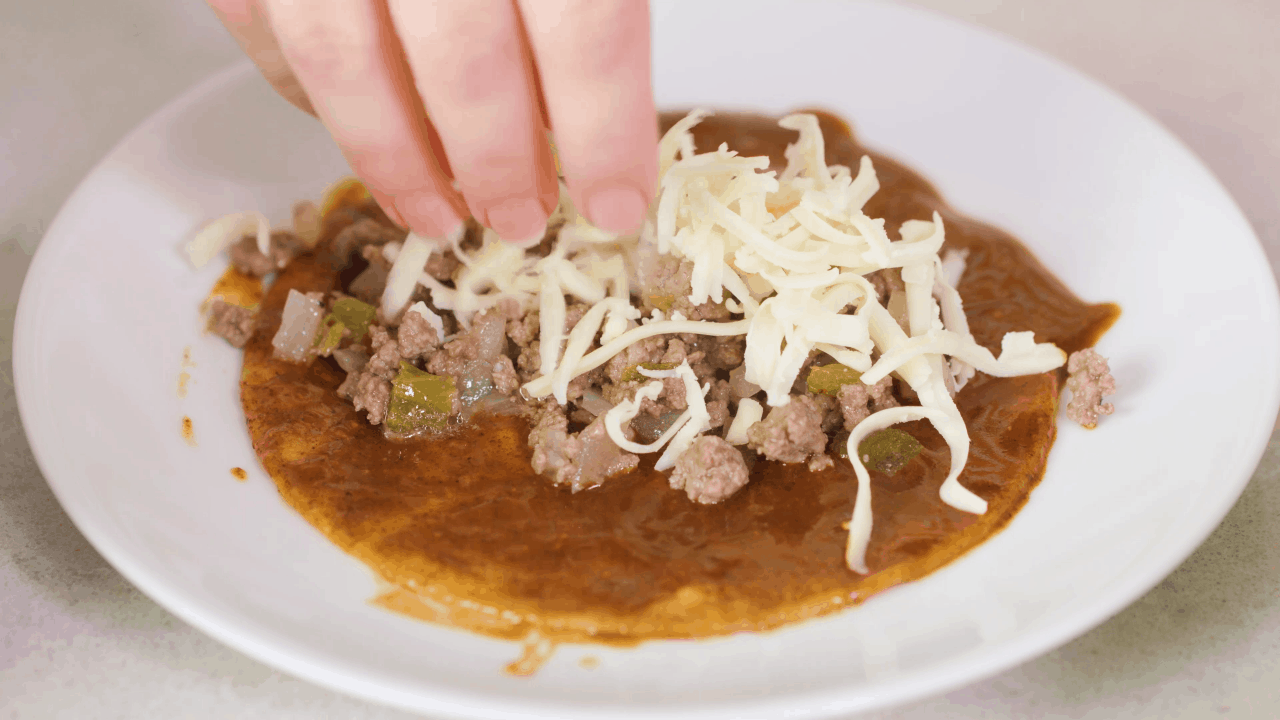 CAN I USE FLOUR TORTILLAS INSTEAD OF CORN TORTILLAS?
Traditionally, enchiladas are made with corn tortillas, but you can also use flour tortillas if you'd like. The texture will be softer than when prepared with corn tortillas. No heating of the tortillas will be necessary.
INGREDIENTS
Red Enchilada Sauce
2 tablespoons vegetable oil
1 tablespoon cornstarch
4 tablespoons chili powder
1/2 teaspoon garlic powder
1/2 teaspoon salt
1/4 teaspoon ground cumin
1/4 teaspoon dried Mexican oregano
2 cups vegetable broth
Ground Beef Filling
1 1/2 pounds lean ground beef
1 white onion diced
1/2 teaspoon salt
1/4 teaspoon black pepper
8 ounces diced green chiles
Enchiladas
12 corn tortillas
2 tablespoons vegetable oil for frying
3 cups shredded Monterey Jack cheese
1/4 cup chopped fresh cilantro
INSTRUCTIONS
Make the enchilada sauce:
Heat vegetable oil in a medium saucepan over medium heat. Whisk in cornstarch, chili powder, garlic powder, salt, cumin, and oregano. Pour in vegetable broth and bring to a simmer until thickened, about 2-3 minutes. Remove from heat and set aside.
Make the ground beef filling:
Heat a large skillet over medium-high heat. Add in ground beef and onion and season with salt and pepper. Cook until ground beef is browned and cooked through, about 7 to 10 minutes.
Drain any excess fat. Stir in green chiles.
Assemble enchiladas:
Preheat oven to 350 degrees and lightly grease a 9×13 pan with nonstick cooking spray. Spread 1/2 cup of enchilada sauce in the bottom of the pan.
Heat 1 tablespoon of vegetable oil in a small skillet over medium heat. Working one at a time, fry tortillas in oil until soft. DO NOT CRISP.
Dip each tortilla into the enchilada sauce to coat and set on a plate. Fill with a scoop of the ground beef filling and top with a generous pinch of cheese. Roll and place into the prepared 9×13 pan. Drizzle remaining sauce over enchiladas in the pan and top with remaining shredded cheese. Bake, uncovered, in the preheated oven for 20-25 minutes until cheese is warm and bubbly. Top with chopped cilantro and serve hot.