Friends, in today's menu, we have meat and pearl barley porridge. I would like to present to you a culinary recipe for a very tasty pearl barley porridge with meat. It's a straightforward and affordable dish! I'm confident that you will have no trouble preparing this wonderful meal.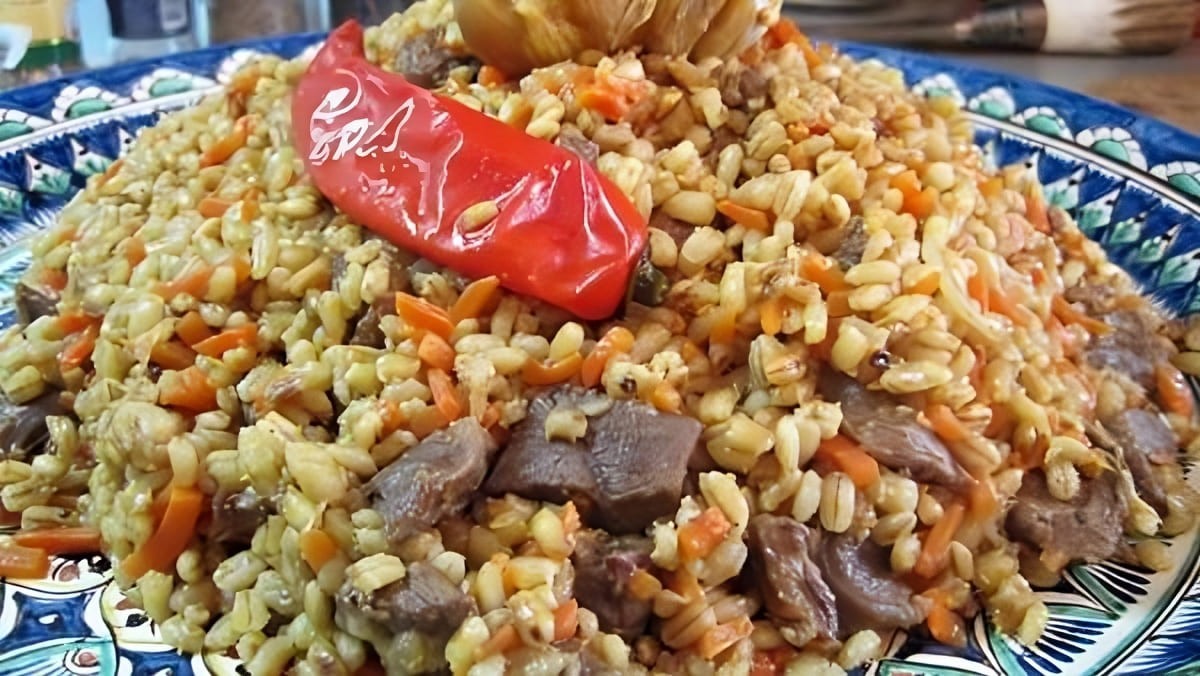 And as for the taste, the meat and pearl barley porridge turns out incredibly delicious! Now, let's see how to make meat and pearl barley porridge…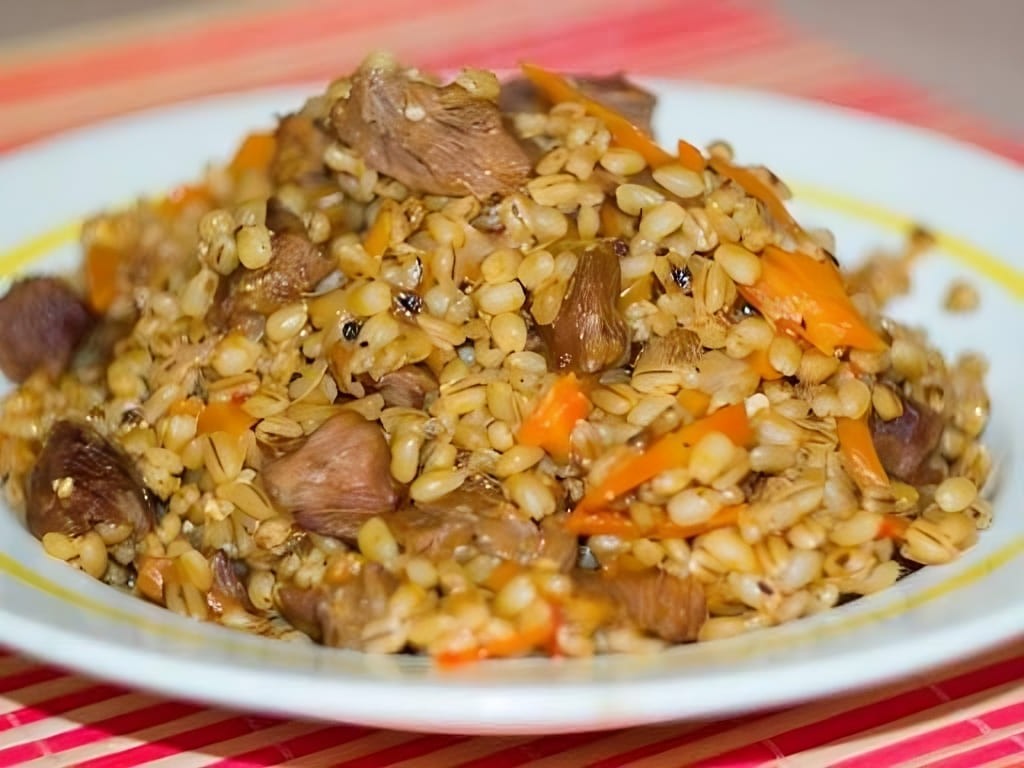 Ingredients:
Pork or beef – 1.1-1.3 lbs
Pearl barley – 1 cup
Onion – 1 piece
Carrot – 1 piece
Bay leaves – 2-3 leaves
Allspice – 3-4 berries
Salt, ground pepper – to taste
Instructions:
To begin, rinse the pearl barley, cover it with cold water, and leave it overnight.
Next, drain the water from the swollen barley and add fresh water (about three cups). Simmer it on low heat for about 40-60 minutes.
Then, rinse the meat and cut it into cubes.
Peel and slice the onion into half-rings.
Wash and peel the carrot, then grate it coarsely.
In a saucepan or another cast-iron pot, heat about 3 tablespoons of oil.
Add the meat and sauté, stirring occasionally, for about 5 minutes. Add the onion, carrot, a pinch of salt, mix well, and cook for another 5 minutes. Then pour in enough water to cover the meat and vegetables.
Stew the meat and vegetables for about 1.5 hours on low heat, stirring occasionally. A few minutes before it's done, don't forget to add bay leaves and whole allspice berries.
Now, add the pearl barley to the meat. Stir and cook until it's done. Season with salt and pepper to taste.
Finally, let the dish steep for about 15-20 minutes under a lid.
Now, our meat and pearl barley porridge is ready!
Enjoy a comforting bowl of delicious meat and pearl barley porridge that will warm your soul and satisfy your taste buds!