These quick kefir patties with a delicious egg and onion filling are the perfect snack or appetizer.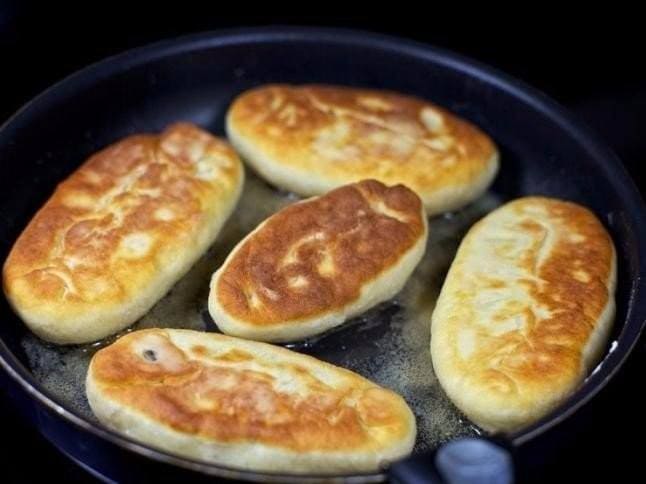 The soft and fluffy dough, made with kefir, makes these patties incredibly tender. Meanwhile, the savory filling of hard-boiled eggs and fresh green onions adds a burst of flavor in every bite. You can even spice things up by adding a pinch of ground pepper if you like a little heat. These patties are not only quick to prepare but also incredibly satisfying. Serve them at breakfast, brunch, or as a tasty snack any time of day!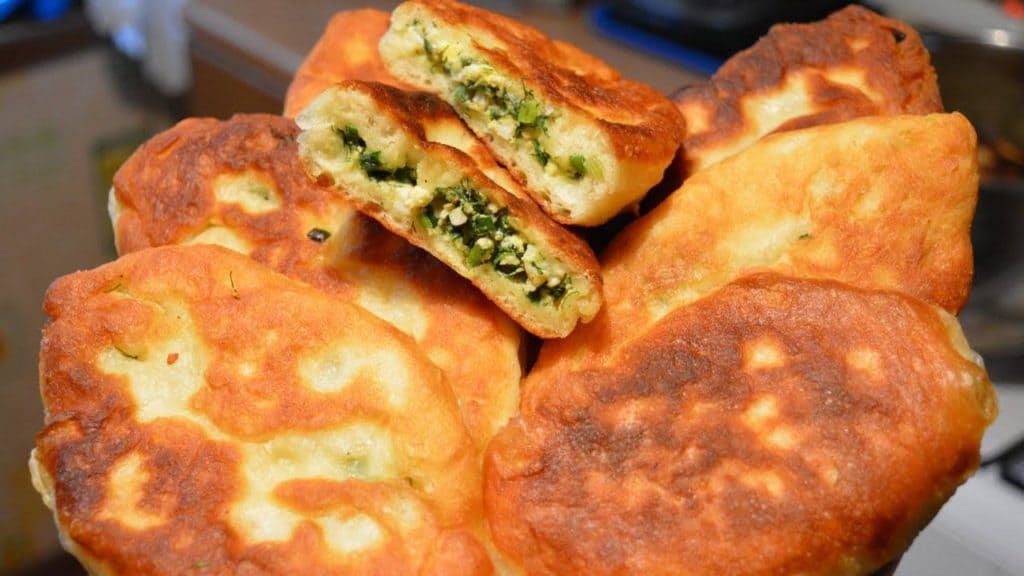 Ingredients:
For the dough:
Approximately 4 cups (480g) of flour
1 cup (240ml) of kefir
2 eggs
2 tbsp of vegetable oil
1 tsp of baking soda
2 tsp of sugar
1 tsp of salt
For the filling:
6 eggs (hard-boiled)
Green onions
Salt
A pinch of ground pepper (optional)
Instructions:
For the filling: finely chop the boiled eggs and finely chop the green onions. Season with salt according to your taste. You can also add a bit of melted butter to bind the filling. Optionally, season with a pinch of ground pepper.
For the dough: pour kefir into a bowl, add baking soda, mix, and wait until the reaction stops. Once the kefir stops foaming, add salt, sugar, vegetable oil, and eggs. Beat with a fork. Add flour gradually, kneading soft dough that doesn't stick to your hands.
From the dough, tear off small pieces and shape them into patties by hand.
Fry the patties in well-heated vegetable oil on both sides.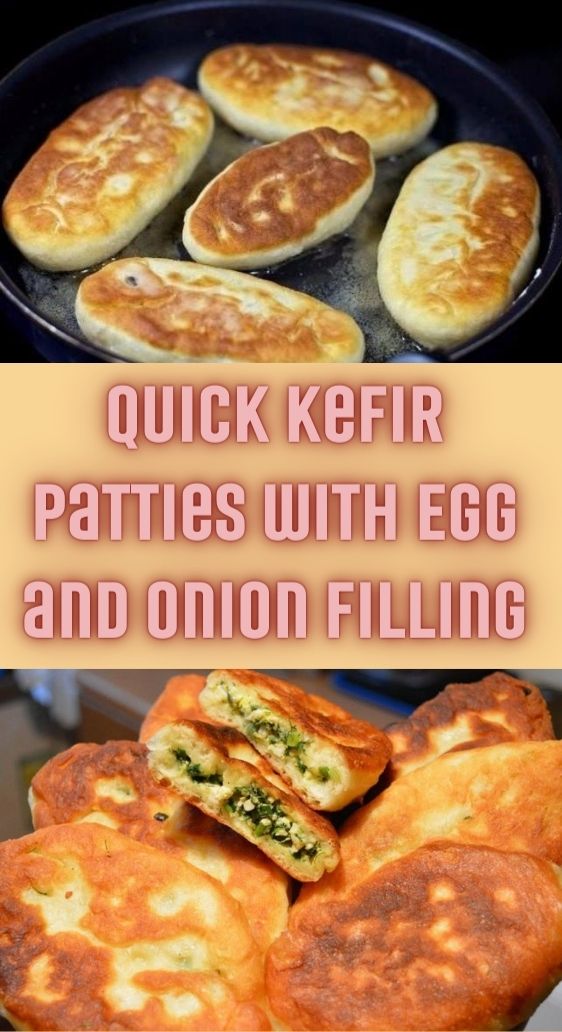 Enjoy your meal!