Get ready for a delightful culinary adventure that's as quick as it is delicious! We're about to whip up Cheesy Kefir Pancakes on the Skillet, a mouthwatering treat that'll leave you craving for more.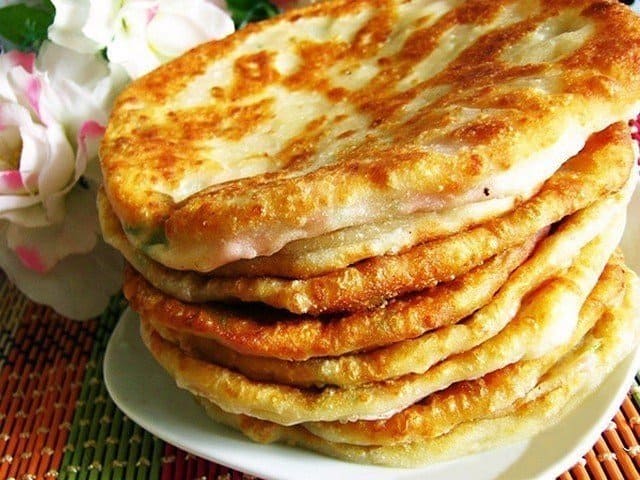 These pancakes are a perfect blend of European and American measurements, ensuring everyone can enjoy their fluffy goodness. With the tangy kick of kefir, the savory allure of cheese, and a touch of sweetness, they're the perfect canvas for your creativity. Plus, they're ready in a flash, making them an ideal choice for busy mornings or any time you need a tasty snack. So, grab your ingredients and let's flip up a plateful of these golden, cheesy gems in no time!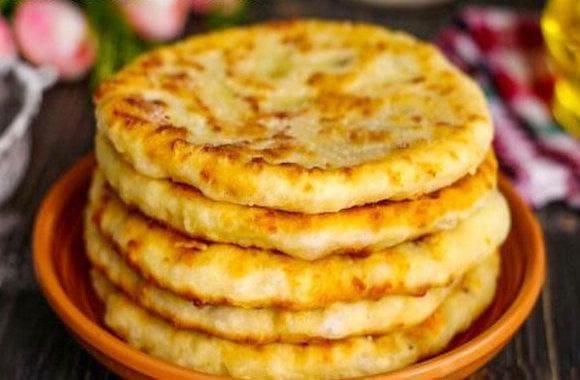 Ingredients:
1 cup (240 ml) of kefir
150 g of any type of cheese
2 cups (240 g) of all-purpose flour
1/2 tsp of sugar
1/2 tsp of salt
1/2 tsp of baking soda
Instructions:
Heat the kefir to 38°C (100°F) and pour it into a mixing bowl. Add sugar, salt, and baking soda. Stir to combine, and let it sit for 5 minutes.
Grate the cheese finely and add it to the kefir mixture. Then, gradually add the flour to form a dough. Initially, you can mix it with a spoon and later knead it with your hands.
Divide the dough into 5 equal portions and roll each portion into a pancake.
Heat a skillet with a small amount of vegetable oil over medium heat. Place the pancakes on the skillet and cover with a lid. Cook for about 2-3 minutes on each side or until they turn golden brown.
Serve hot!
Optionally, you can add "fillings" like ham, herbs, or sausage to the dough before shaping the pancakes.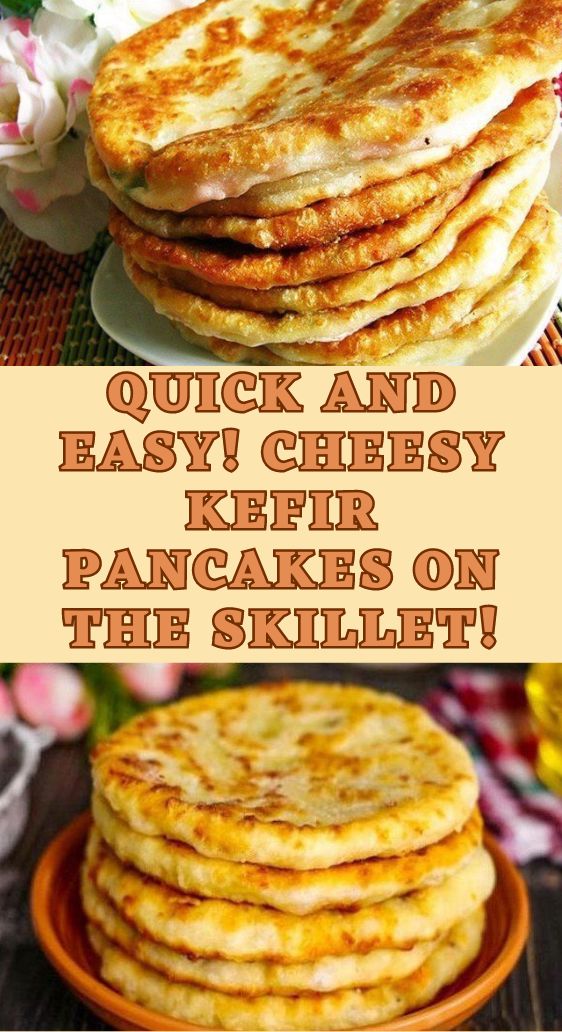 Enjoy your meal!