Treat yourself to the natural and delightful flavors of homemade marmalade. This recipe combines the refreshing taste of orange and lemon with the perfect amount of sweetness.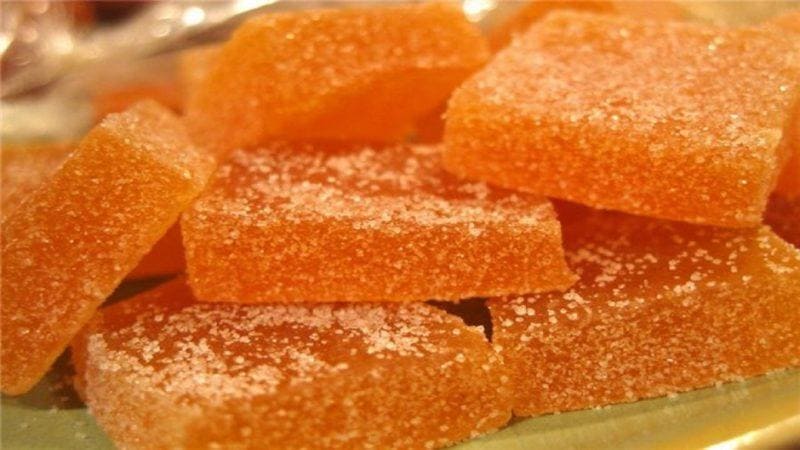 The gelatin gives it a smooth and jelly-like texture, making it a perfect spread for your morning toast or a delicious ingredient in various desserts.
Prepare this simple and satisfying marmalade at home, and enjoy its vibrant citrus flavors with every bite.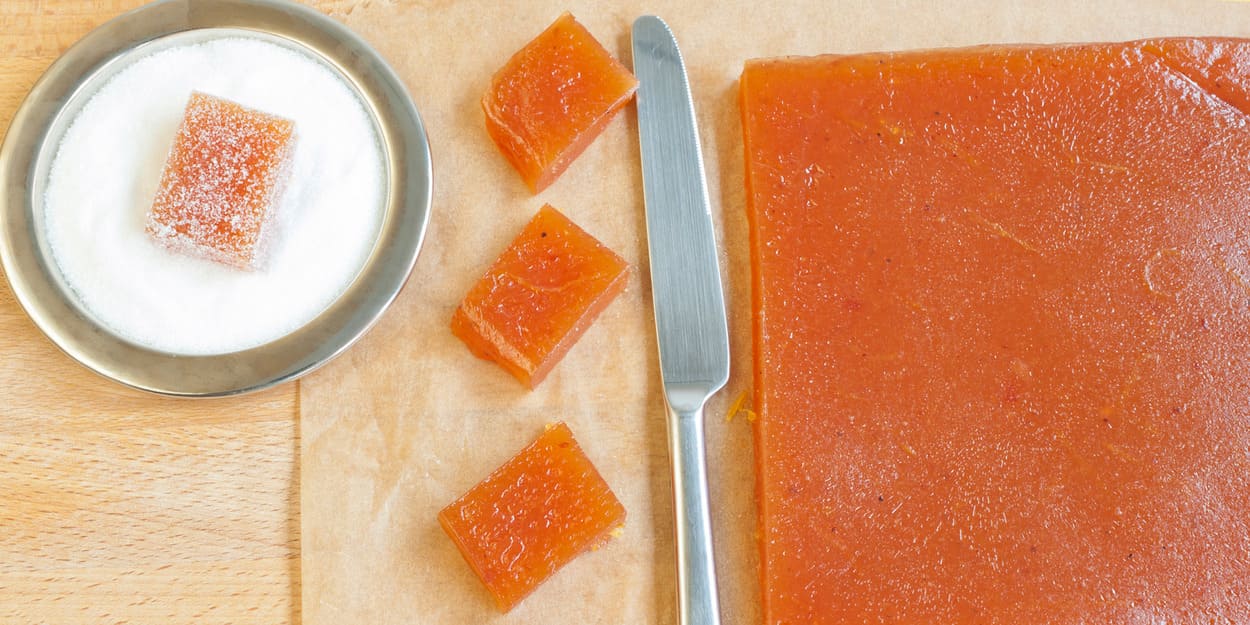 Ingredients:
Orange juice – 1/2 cup
Water – 1/2 cup
Lemon juice – 5-6 tablespoons
Sugar – 1 cup (approximate amount, adjust to taste)
Grated orange zest – 1 tablespoon
Grated lemon zest – 1 tablespoon
Gelatin – 0.7 ounces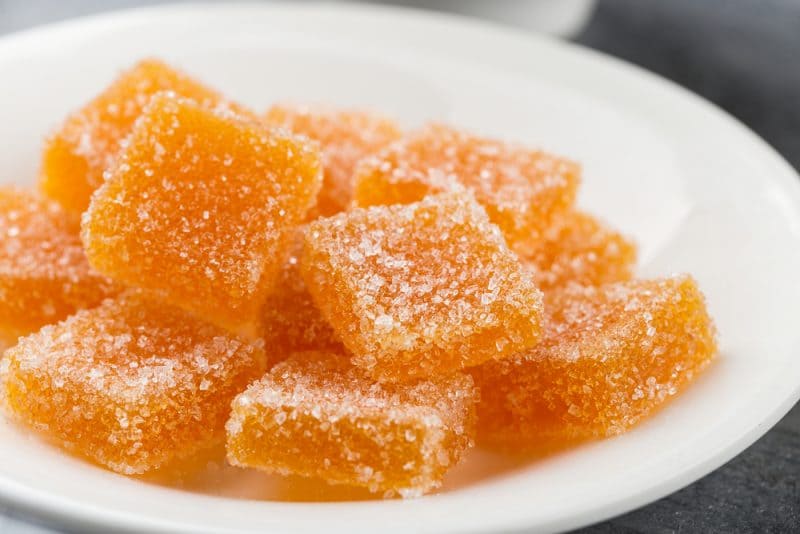 Instructions:
Dissolve the gelatin in the orange juice, mix well, and let it soak.
In a separate saucepan, combine sugar, water, and citrus zest. Place it over very low heat.
Slowly bring the mixture to a boil and cook until the sugar completely dissolves. Remove from heat and immediately combine it with the soaked gelatin.
Stir the mixture until the gelatin is completely dissolved. Then strain the mixture and remove the zest.
Transfer the resulting jelly mixture into a mold lined with plastic wrap and refrigerate for 6-10 hours.
After the set time, transfer the firm marmalade onto parchment paper dusted with sugar. Slice it into pieces and coat each slice with sugar.