These sweet and sour cucumbers make for an exquisite side dish to complement a variety of meat dishes. Whether you're serving them with chicken, beef, or pork, these cucumbers add a delightful contrast of flavors to your meal. The combination of sweet, tangy, and slightly spicy seasonings creates a harmonious balance that enhances the taste of the cucumbers. Plus, they are incredibly easy to prepare, making them a fantastic addition to your culinary repertoire. Try them out and discover a new way to enjoy cucumbers that's both flavorful and refreshing!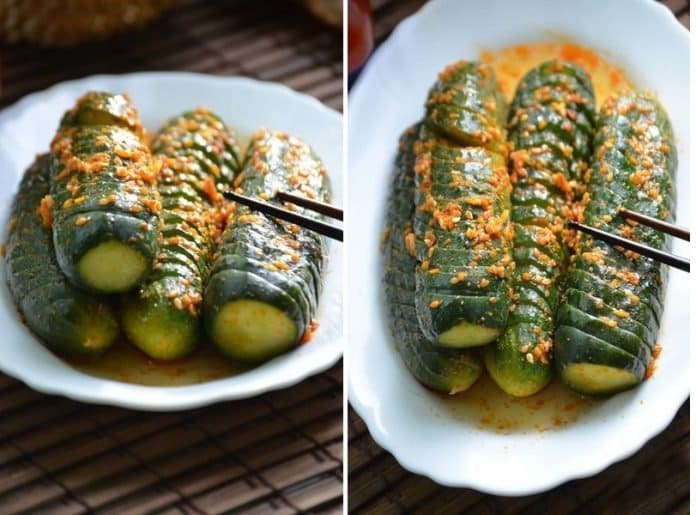 Ingredients:
2.2 lbs (1 kg) of cucumbers
2 tbsp of sesame seeds
1 tbsp of sweet paprika
2.1 fl oz (60 ml) of soy sauce
3 cloves of garlic
Vegetable oil (to taste)
5 tbsp of salt (3 tbsp + 2 tbsp)
33.8 fl oz (1 liter) of water
3 tbsp of vinegar
2 tbsp of chili sauce
3 sugar cubes
Instructions:
Wash and trim the ends of the cucumbers. Place two sticks alongside each cucumber and cut them at an angle.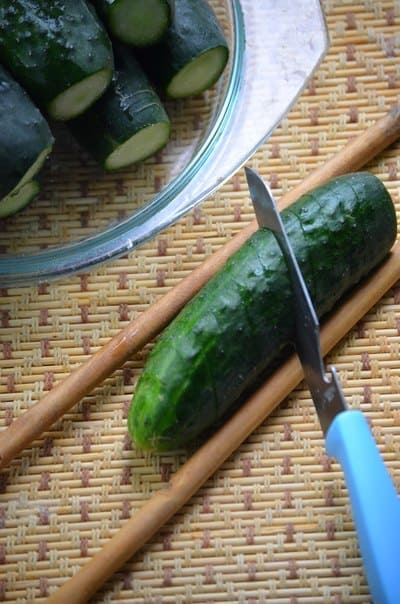 Place the cucumbers in a saucepan or a deep bowl.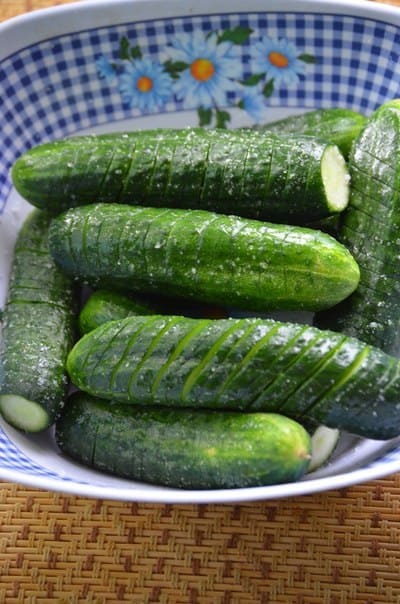 Sprinkle with 3 tbsp of salt, cover with a lid, and shake the container up and down (let them stand to allow the cucumbers to release their juice).
Toast the sesame seeds in a dry skillet until fragrant. Crush the sesame seeds in a mortar.
Finely chop the garlic cloves and mix them with sesame seeds, paprika, and chili sauce.
Heat vegetable oil in a skillet, remove from heat, and add all the seasonings.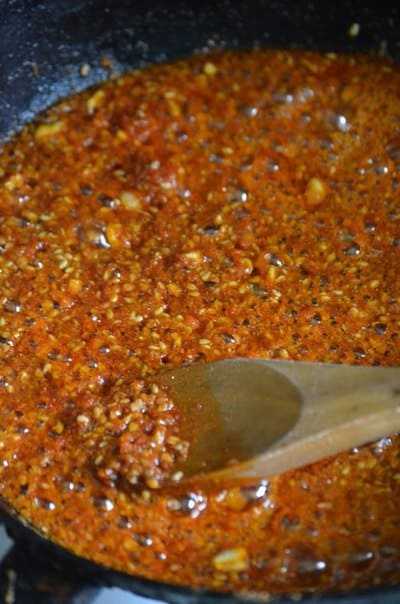 Squeeze the juice from the cucumbers so that it flows out of them in streams and pour the cucumbers with the seasoning mixture.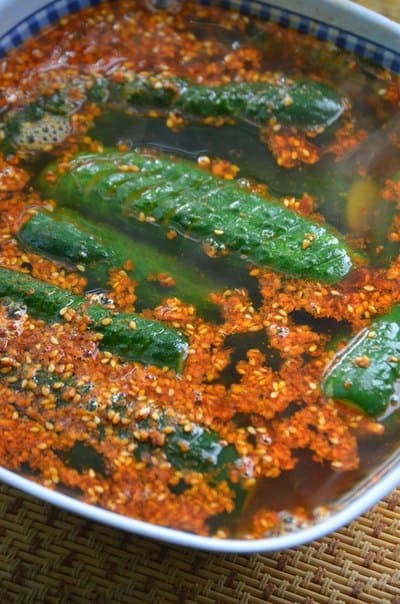 In a saucepan, boil water and add soy sauce, 2 tbsp of salt, 3 sugar cubes, and rice vinegar. Pour the cucumbers with the brine. (You can adjust the salt and sugar to your taste; if you prefer saltier cucumbers, add more salt).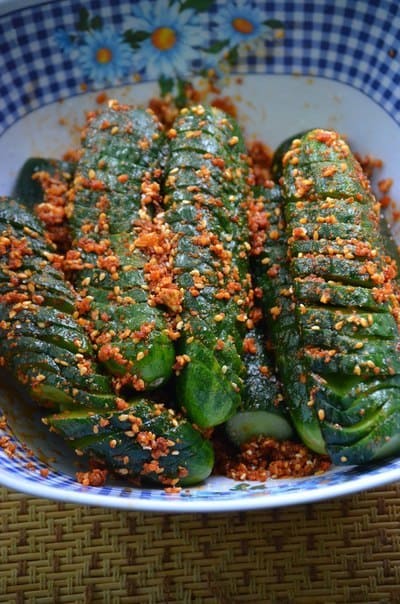 Once the brine has cooled, the cucumbers are ready to eat. The longer they stand, the more flavorful they become.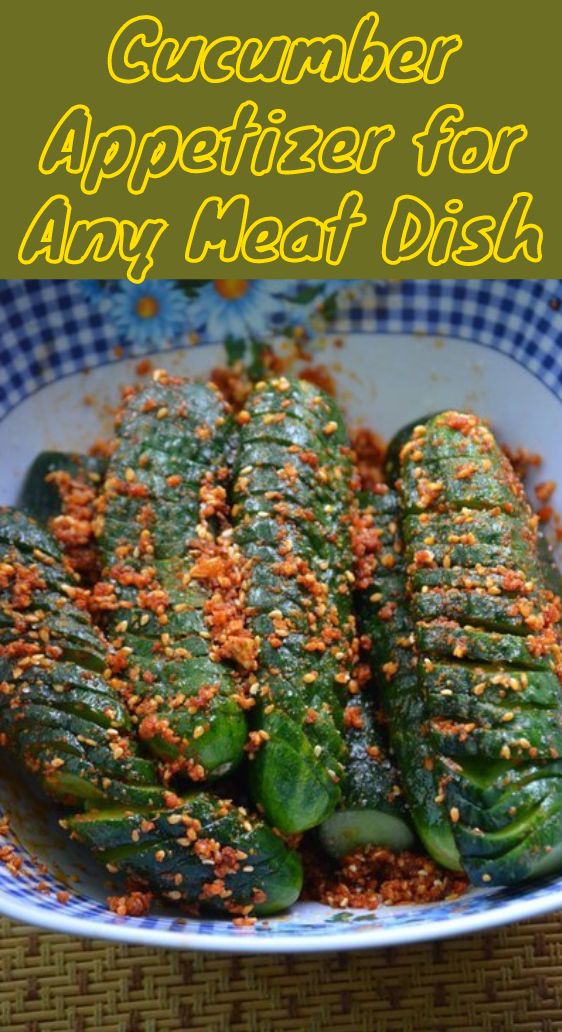 Enjoy your meal!