Enjoy this delightful and easy dinner of meatballs with a potato and cheese topping. The combination of flavorful meat, tender potatoes, and melted cheese creates a truly satisfying dish.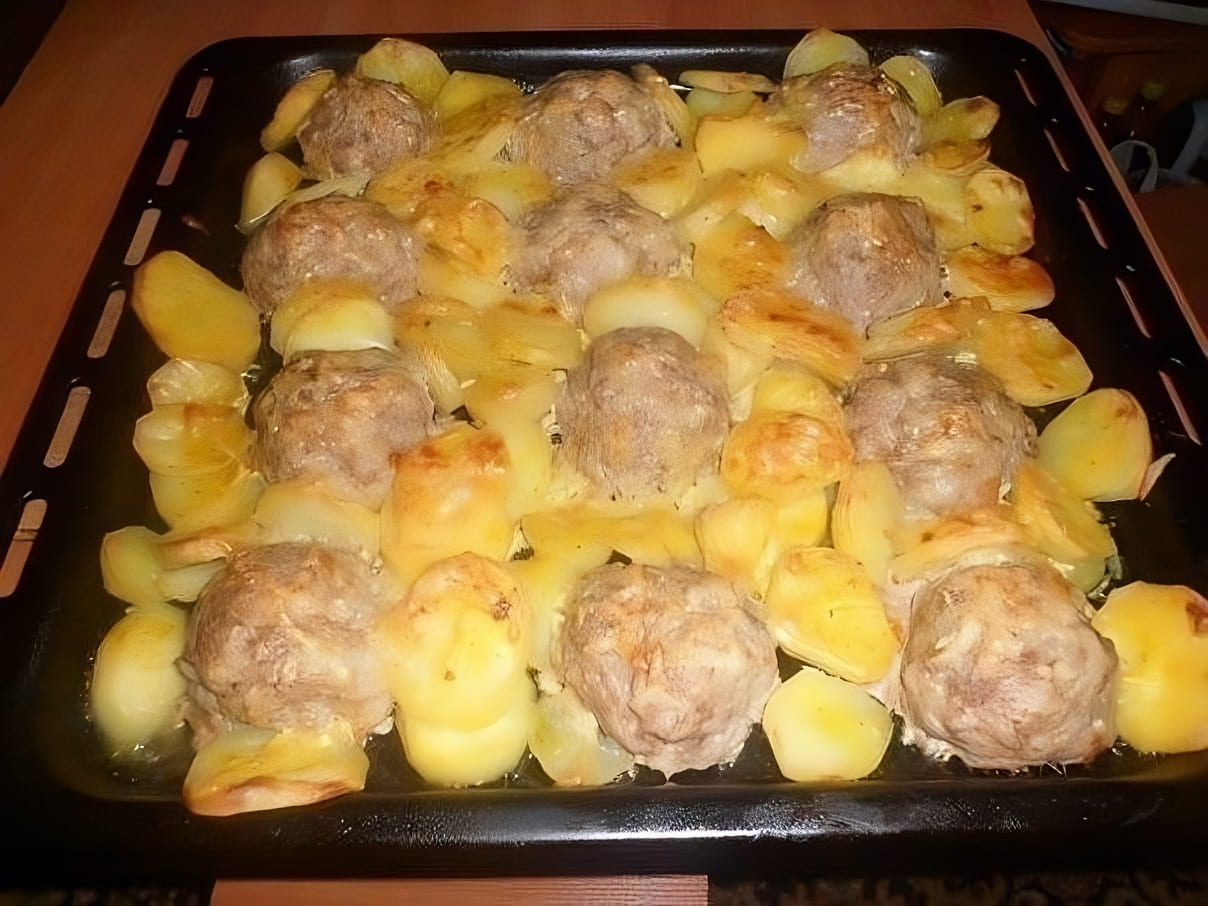 With a simple preparation process and common ingredients, you can whip up this tasty meal in no time. Whether it's a family dinner or a cozy gathering with friends, these meatballs are sure to please everyone's taste buds. The cheesy, golden-brown topping adds a delightful touch to the dish, making it a crowd-pleasing favorite. So, gather your ingredients, follow the easy steps, and savor the mouthwatering flavors of this delightful dinner!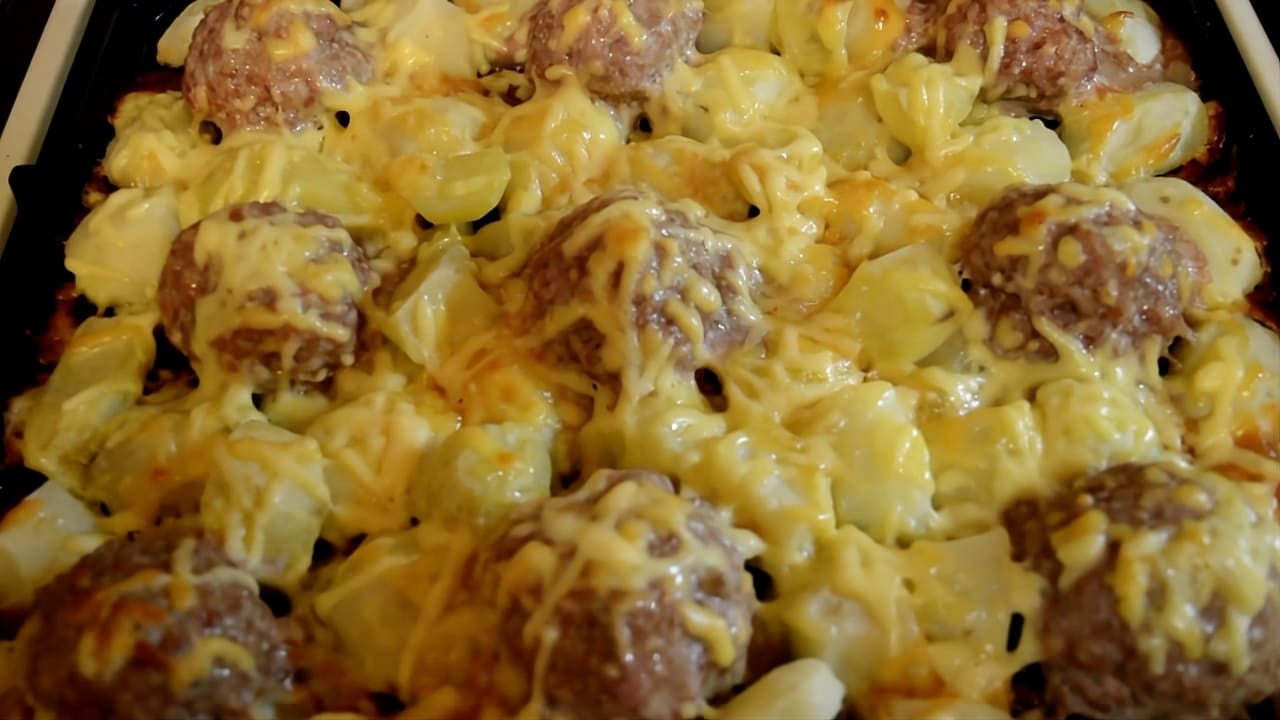 Ingredients:
Potatoes
Any ground meat
Onion
Egg
Rice
Pepper
Salt
Grated cheese
Instructions:
In the ground meat, add finely chopped onion, garlic, egg, salt, pepper, and cooked rice. Mix everything together.
Form the mixture into small meatballs and place them on a baking sheet. Fill the empty spaces with sliced potatoes.
Season the potatoes with salt to taste, sprinkle grated cheese on top, and place the tray in the oven preheated to 190°C (375°F) for 30-40 minutes.