Elevate your dining experience with a burst of flavors – indulge in the delectable world of tomatoes marinated in bags, a deliciously tangy appetizer that perfectly complements both meat and fish dishes.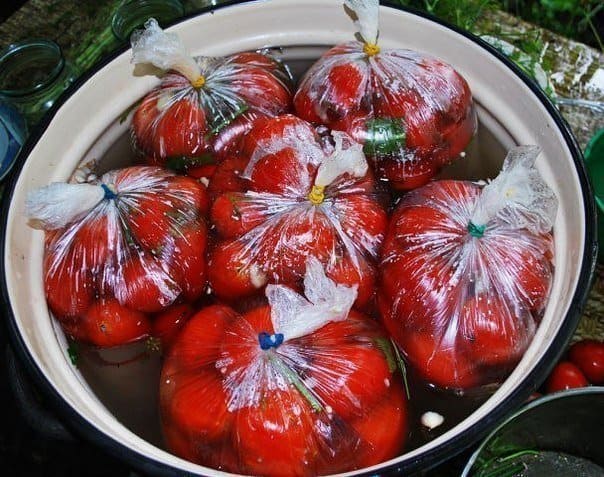 Imagine the vibrant harmony of tomatoes, garlic, and herbs coming together in a unique marination process. This recipe, seamlessly blending European finesse with American zest, promises a tantalizing treat that you'll find yourself reaching for time and time again. Get ready to embark on a culinary journey where the simplicity of ingredients transforms into an explosion of taste, leaving your taste buds craving for more!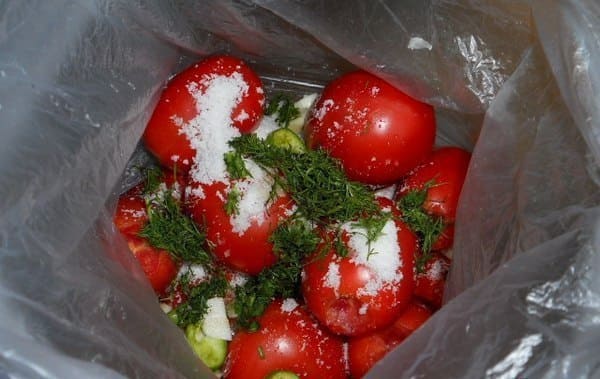 Ingredients:
1 kg tomatoes, uniform in size (2.2 lbs)
1 tsp sugar
1 tbsp salt
1-2 heads of garlic
Dill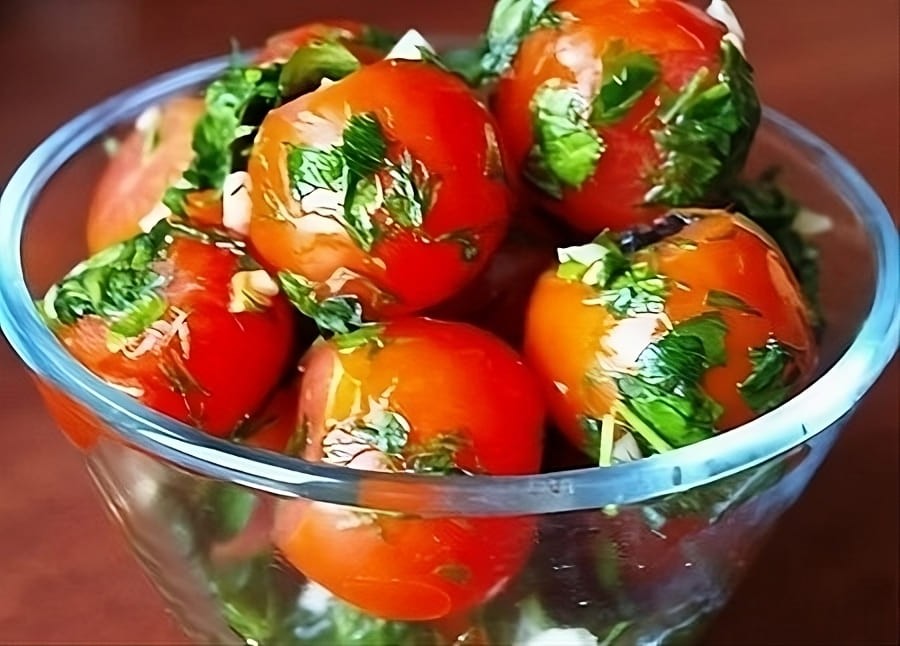 Instructions:
Wash the tomatoes, cut off the stems, and place them in a bag.
Finely chop the garlic and add it to the prepared tomatoes.
Chop the dill. Add salt and sugar to the tomatoes. Tie the bag securely and shake the tomatoes well.
Place the bag inside another bag and store it in a warm place for a couple of days, shaking periodically.
Green tomatoes may require a longer wait – around 4 days.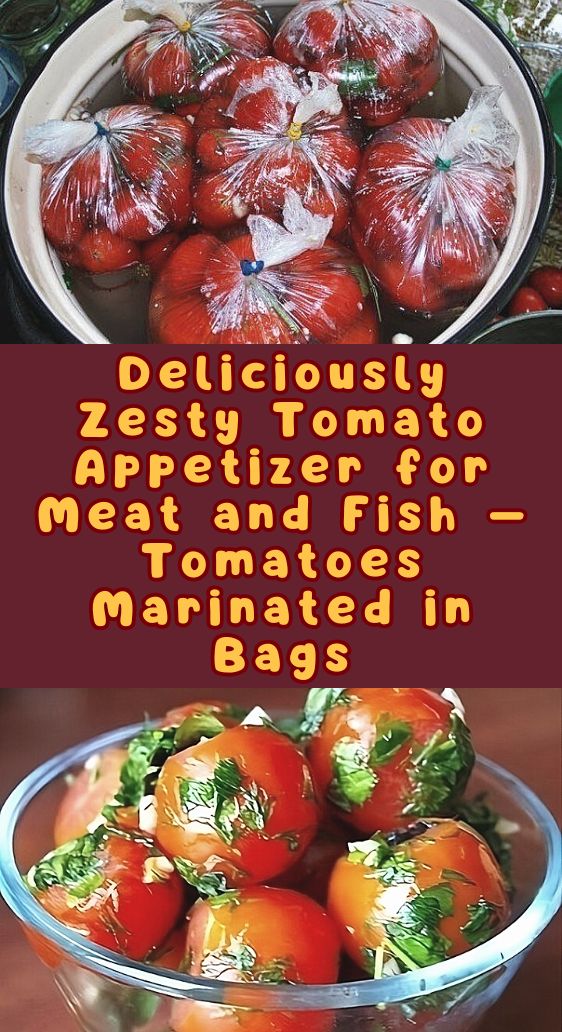 Enjoy your appetizing creation!