Ingredients
dough
50 gr. of potato powder (dry mashed potatoes)
1,5 tbsp. flour
0.5 teaspoon of baking powder
100 gr. margarine (cold)
100 ml cold water
stuffing
200 gr ground beef
3 tbsp. rice
1 onion
1 carrot (small)
1 egg (small)
salt
pepper, favorite spices
Handful of oatmeal flakes (small)
tbsp. or less grated cheese
gravy
Plum sauce + salt + sugar + tbsp tomato sauce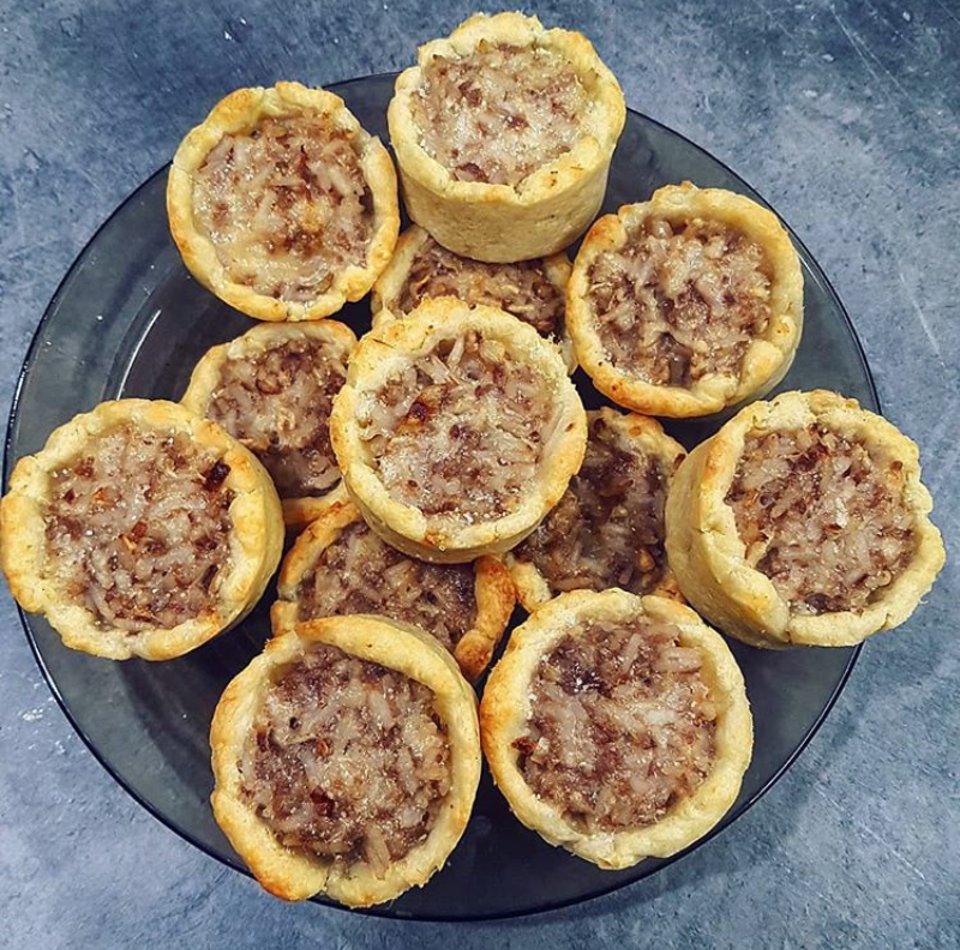 Instructions
Dough
Mix flour, baking powder and potato powder
Cut margarine into pieces, add to flour and mix with a blender to crumble.
Knead the dough quickly with water and place in the fridge.
Stuffing
Boil rice, drain it.
Peel onion and fry in oil.
Peel carrots and cut into small pieces.
Process onion, carrot, egg and few spoons of ground beef in blender.
Add the blender mixture to the rest of the filling.
Add oatmeal, cheese, spices, salt and pepper.
Leave it for about 10 minutes.
Remove the dough
Roll out into circles (not too thin).
Place the circles in the molds (I used a mold for baskets)
The dough should protrude a little over the rim of the tin
Place stuffing in the dough
Roll up the edges of the dough (you can shape the potato dough however you want)
Preheat oven to 200 degrees Celsius.
I baked for 30 minutes (it depends on the size of the molds and the amount of stuffing).
A few minutes before serving time, brush the meatballs with gravy.